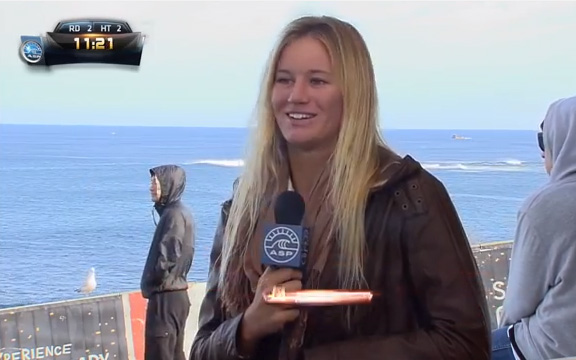 Bianca Buitendag has surfed her way in to the Quarter finals of the Drug Aware Margaret River Pro in Australia! She will compete against Sally Fitzgibbons of Australia for a semi final place tomorrow/today (Saturday 4 April 2014).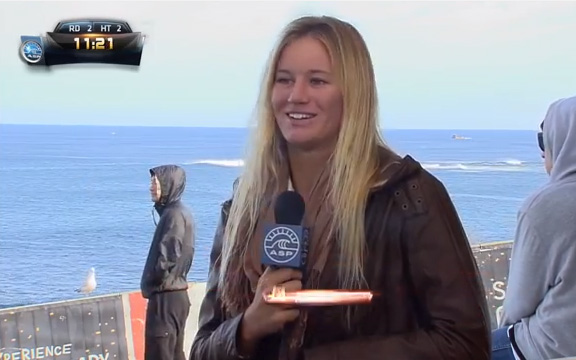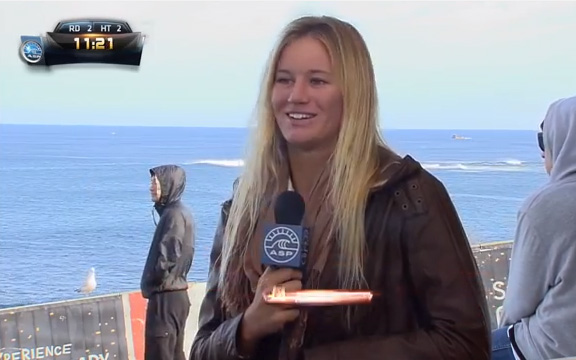 Bianca has been winning fans this year with her insane surfing and amazing attitude. After coming second at the Quiksilver Roxy Pro on the Gold Coast recently, she donated all her winnings to charity!
The young South African surfer (20) was Rookie of the Year last year. In a recent interview with the Association of Surfing Professionals (ASP) she said that this year her mind set has totally changed.
While she put a lot of pressure on herself last year to try and feel like she "deserved" to be on the tour, she says she now feels comfortable and  the Gold Coast event was a "great experience" for her.
Let's hope the Margaret River Pro is an even greater experience!