Thank you Google for the special Doodle today, honouring the 2014 South African Elections! The doodle features the search engine's letters in the colours of the South African flag with a flag-covered ballot box in the centre.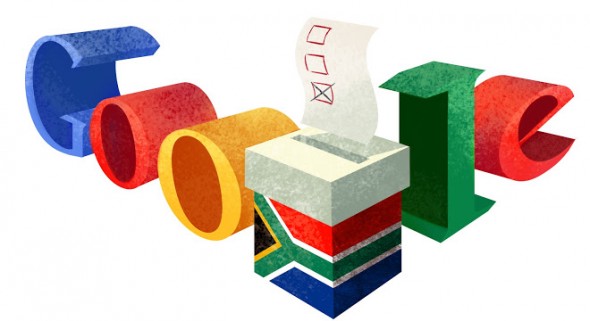 Unfortunately the doodle is only visible to those using the South African version of the search engine – so if you're outside South Africa, go to www.google.co.za if you would like to see it.
By clicking on the logo, you will see all results for the search string "South African Election Day".
Other specially-designed doodles displayed by Google in previous years on this day, 7 May, include one in 2009 commemmorating Alexander Popov's invention of the radio and another in 2010 for Pyotr Ilyich Tchaikovsky's 170th Birthday.