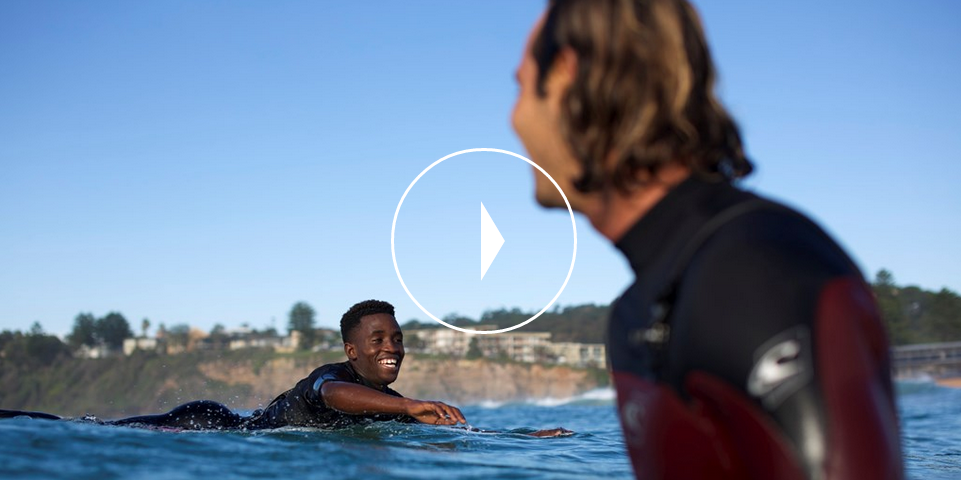 South African professional surfer Jordy Smith pays it forward in this video 'Today is Perfect' proving he's a champion in and out of the waves. The short online film explores the tough circumstances for many underprivileged kids in Durban and how surfing can change their lives. (Scroll down for video.)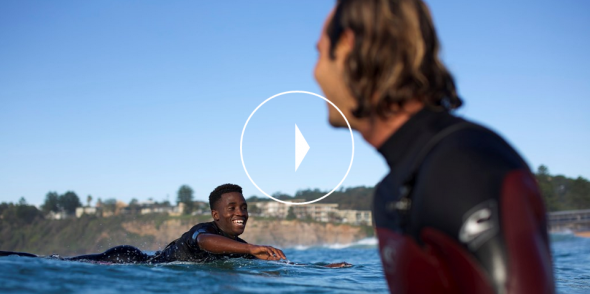 Jordy,  who's currently ranked tenth in the 2014 WCT rankings, believes that surfing played a key role in transforming his life.
"Growing up in Durban is tough," says the 26-year old. "There's a lot of violence on the streets. It's pretty easy to get caught up with a bad crew. At a young age I got caught up in it for a while until about the age of 12 and I just remember my parents playing a massive role in my life and really stepping up to the plate and making sure that I could pursue my dream to be a professional surfer."
The 26-year-old sportsman now works closely with the Surfers Not Street Children (SNSC) foundation which does inspiring work to help street kids make the right choices by getting off the streets…and into the ocean.
Sihle Mbutho (20) is one such Durbanite who found himself living on the streets at the age of ten, after his mother died from Aids. SNSC has turned his life around and he's now become an ISA qualified surfing coach, helping others and earning money for his family. He runs his own surf coaching school called Sihle's Beach Breaks.
"Surfing for me it means life, it means a future for me because it's the only thing that made me realise that life is not about smoking, begging on the street and not listening to people, you know," says Sihle.
"Today is perfect in that I meet people that I never thought I would. And go places I never thought I'd go. Do things that I always wanted to do."
In the video Sihle is surprised with a trip to Australia to hang out with Jordy and share some of the world's best waves (and burgers) together.
Jordy says he finds it "absolutely mind blowing" to see where Sihle is from and how far he's come. "He's an idol to me," says Jordy. "He's been through a lot harder stuff than most people go through in a lifetime probably in one day. To see him make it this far is really awesome."
While Sihle was so excited to see Jordy waiting for him at the airport in Sydney, it's Jordy who felt even luckier: "To be able to be fortunate enough to give Sihle this opportunity – it means the world to me. I mean he is by far my biggest idol at the moment for sure."
Watch Video: Today is Perfect – Jordy Smith and Sihle Mbutho
Today Is Perfect – Jordy Smith from O'Neill on Vimeo.
SNSC aims to help change perceptions and treatment of street children, and inspires and motivates these kids, many of whom are orphans, to see and reach their potential through a fusion of surfing and psychosocial services. Many are then able to take advantage of opportunities to become lifeguards, surf instructors and work in the tourism and surfing industry. Click here for more info about Surfers Not Street Children