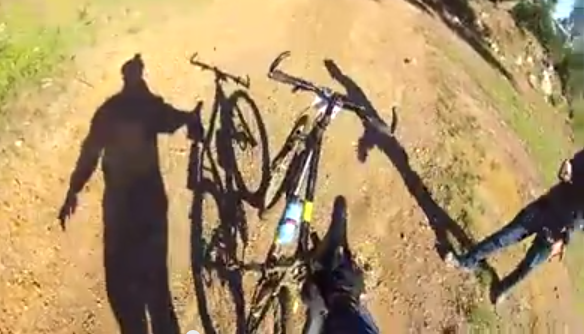 A mountain biker has uploaded a video on YouTube which shows an armed gunman in South Africa brazenly hijacking his bicycle…all caught on camera because the guman and his two accomplices didn't realise what the GoPro camera on the biker's helmut was (which shows how important it is to keep up with technology, no matter who you are!).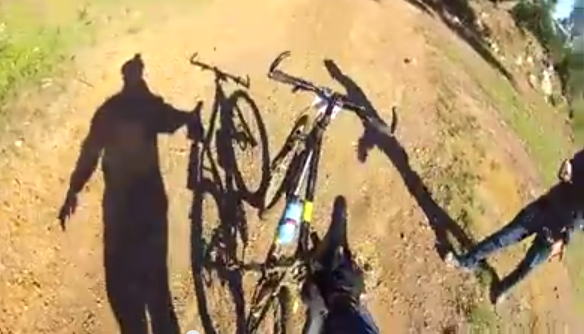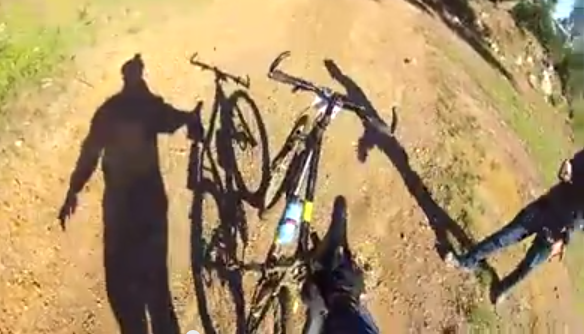 The cyclist, who shared the video under the username of "Lucky Jakkals", was completing his last few kilometres in an MTB ride on Saturday 31st May from Ongegund.
He says that the "armed gunman and two others stopped myself and took my cellphone, car keys, Oakleys [sunglasses] and bike.
"Fortunately they did not have a clue what a GOPRO was and this is the evidence that will assist in their prosecution!"
The thieves have apparently been subsequently arrested.
Watch Video: MTB Gunpoint Robbery in Somerset West