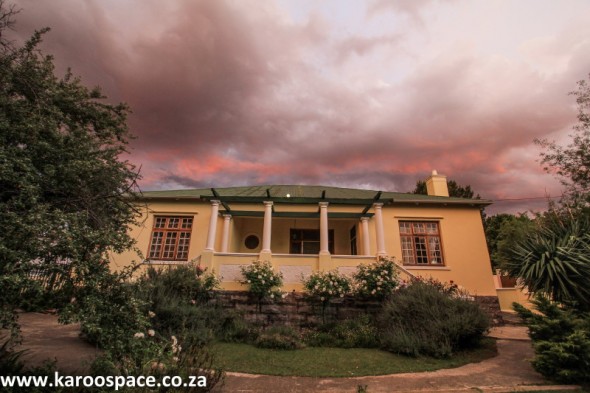 Karoo Diary – Long, Lazy, Laundry Days
A friend who lives in London tells me one of her finest memories of South Africa is of going to sleep between bed sheets dried by sun and wind. She has this whimsical theory that while you sleep, the day's energy gently seeps back into you through the sheets. I sometimes think of that when […]

A friend who lives in London tells me one of her finest memories of South Africa is of going to sleep between bed sheets dried by sun and wind.
She has this whimsical theory that while you sleep, the day's energy gently seeps back into you through the sheets.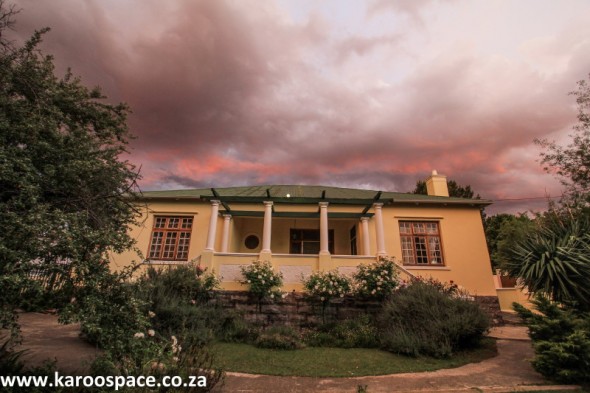 I sometimes think of that when we're having guests from The Big City – basically any place larger than Cradock. Before they come, I wash the linen and hang it up to dance with the breeze in the Karoo sun on the wash line.
Laundry day is when you really appreciate the Karoo. No wonder solar farms and wind farms are popping up all over the place.
A few hours later, I take the sheets and duvet cover down, sweet-smelling and crisp, and spread them over the spare double bed. Disclosure: I don't even iron out the creases.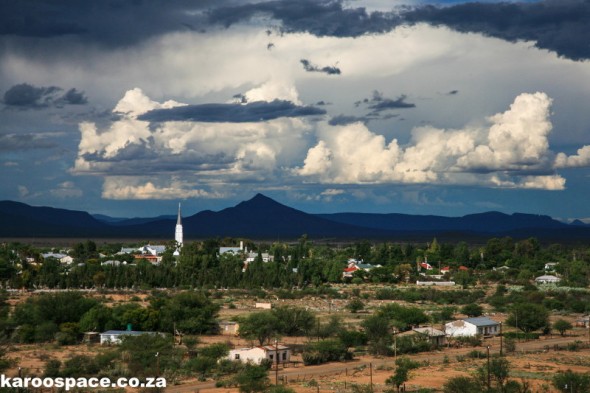 When we still lived in Johannesburg, hanging up washing was a chore. Here in the Karoo, somehow, it's a privilege.
Maybe because of the fresh air and the sun. Maybe because of the saw-wing swifts and swallows overhead and the red-eyed rock pigeons gossiping on the roof.
But really I think it's because of the Karoo's sky theatre, a drama that takes place daily, from horizon to horizon.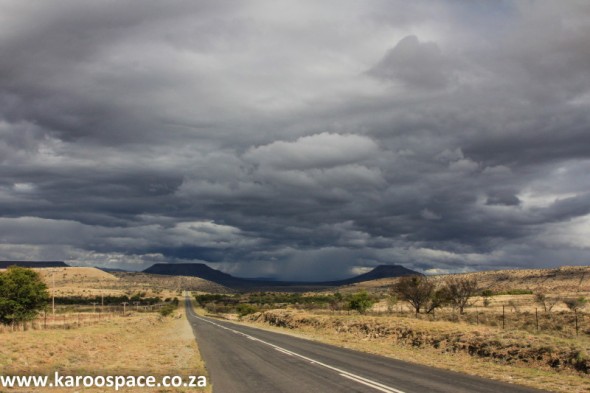 Most summer days the skies are clear blue. But sometimes when it's hot, usually after lunchtime, the fluffy white clouds start to gather closer, like conspirators. A few will shoot up towering thunderheads that sail majestically towards us over the Bankberge and Swaershoek Pass.
When the skies darken, there is a breathless stillness before a thrilling moist breeze slaps your cheeks and the first lightning strikes the ironstone koppies. By then, you should already have the washing inside. Within minutes the rain will hiss down in great wet columns and the delicious sweet fragrance of grateful earth will rise.
Karoo people will turn off the radio and television, and listen to the blessed sound of rain. Like all desert people, we never tire of it.
In winter, the skies are still cornflower blue, but instead of great thunderheads building up in the afternoon, there are usually feathered cirrus clouds, teased apart by the stratospheric winds.

But this week, all the social networks are abuzz. There is the unmistakable icy smell of snow coming. The temperatures are plummeting and last night we could feel the subzero cold leaking through our badly insulated windows.
No matter. The laundry is dry, and ironing in front of the fire is therapy.
Photographs by Chris Marais