Legendary rock band the Foo Fighters have posted two videos regarding the announcement of their first ever South Africa tour. They're both short…but of course, not sweet! (Watch videos below.)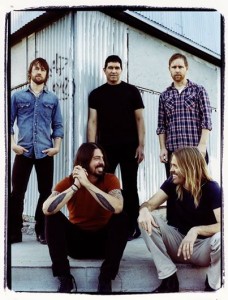 The Foo Fighters have confirmed two stadium dates in South Africa for December 2014 where fans will be entertained with 20 years worth of Foo Fighters hits!
The Foo Fighters are one of America's greatest stadium rock bands, and includes Dave Grohl, Taylor Hawkins, Nate Mendel, Chris Shiflett and Pat Smear. Their eighth studio album is due for release in November 2014, just weeks before their South African tour dates, which are:
Cape Town: 10th December 2014 at Cape Town Stadium
Johannesburg: 13th December 2014 at FNB Stadium
As is often the case, Durban has not been included! But then at least Cape Town and Johannesburg have. Fans from various countries around the world – like Ireland, France and Australia – reacted with disappointment that South Africa has been chosen and not their country!
Tickets go on sale on Thursday 26th June at 9am. Visit www.bigconcerts.com for more info.
Watch Video: South Africa. We've never met. (Featuring Dave Grohl)
Watch Video: Foo Fighters – South Africa