Coca-Cola have relaunched their hugely successful 'Share a Coke' campaign in Europe this summer with a fantastic video that was filmed in South Africa.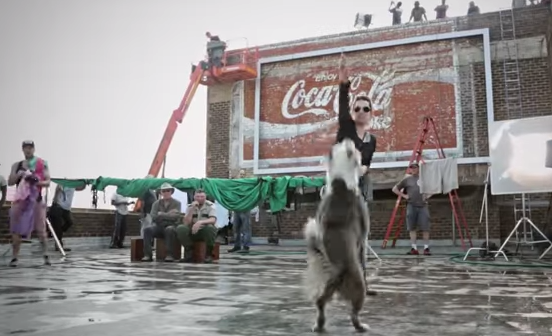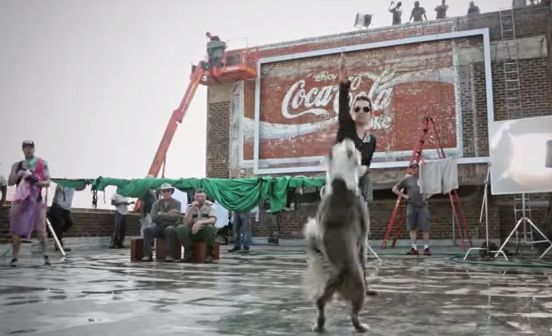 The 'Share a Coke with Bobby' advert was filmed on the streets (and a roof or two) of Johannesburg, and is currently playing in some European cinemas…to the delight of any expat who happens to be in the audience. TV ads will be launched in the UK on 17 July.
The ad, which was aired during South Africa's summer, features a dog called Bobby trying to find a can of coke with his name on. He can find Sipho and Peter and Paul…but no Bobby. And all the while, the UK band Ting Tings can be heard singing "That's Not My Name" (fantastic choice of soundtrack!).
Bobby is actually not South African. And his real name is Jules. Jules hails from a shelter in Los Angeles and is a border collie cross pit bull mix who "performs better than any human", according to creative director James Cloete. (See Behind the Scenes below.)
Instead of starring actors in the commercial, it features local South African urban youth – including I See a Different You, Boyzbuks, Vintage Crew, The Sartists (Kabelo Kungwane and Wanda LePhoto) and Soweto Skate Society, as well as other South African 'it' kids.
Coke will launch the campaign in the UK with over 1,000 names on its products, including some that are "more personal than ever" like 'Mum', 'Dad', 'Mate' and 'Friends'.
The video was filmed by Draftfcb and Velocity Films. The inspiration behind Bobby's search in the video comes from the feedback that Coke received from people around the world who had so much fun hunting to find their name.
Watch the #shareacoke campaign here:
http://youtu.be/duh2lELaju4
If you're in South Africa –
http://youtu.be/fGXrvk6d80c
Behind the Scenes: