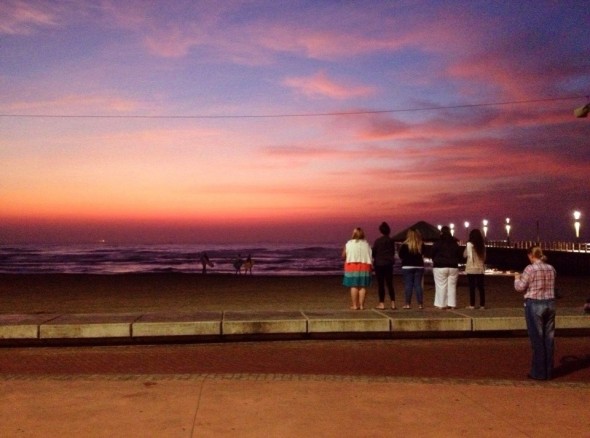 Lately a lot of South Africans abroad (and expats who've moved back) have woken up to discover that without even knowing it, they've relinquished their South African citizenship.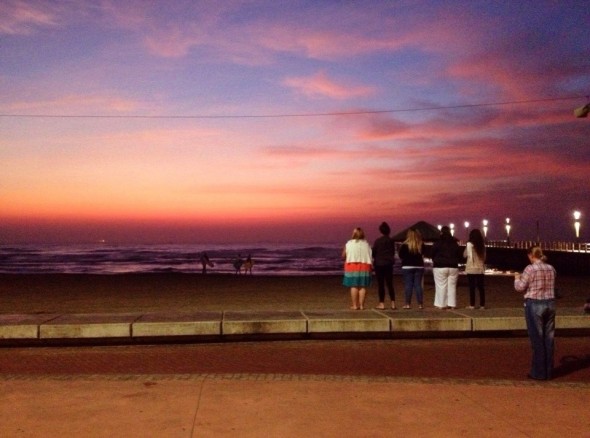 Dylan Hainsworth, who now lives in the UK, phoned the South African High Commission in London to find out more.
This is what she was advised…
"The lady I spoke to confirmed the fact that as I acquired my new nationality outside of South Africa, without applying for the permission to hold dual citizenship (2010 I got mine) from the SA government first, I have lost my South African citizenship.
"If you acquired another citizenship within South Africa she tells me you are ok.
"I told her I did not know. She says as an adult we should always consult the consulate and she believes this is part of the process of naturalisation. I was not aware at the time.
"It is only for citizens who apply outside of South Africa that are affected.
"I now need to go to the office in London with the following:
SA passport
SA ID book (if lost just fill in a form there)
certificate of naturalisation
British Passport, and
form 529 filled in.
"They will then cancel my passport/ID and issue me with a letter to say I am now a South African permanent resident and no longer a citizen; they will then issue me with a foreign citizen ID book/card and if I ever chose to return to South Africa I will be able to apply for my citizenship back."
In answer to many related questions that have been asked, here are some points from the SA High Commission website in Australia:
South African citizens under the age of 18 years are exempt and are not required to apply for dual citizenship, as long as they acquire the foreign citizenship before their 18th birthday. They automatically retain their South African citizenship for life unless, once they have reached the age of 18 years and they then wish to acquire a further foreign citizenship (in which case they'll need to apply for permission etc. or lose their SA citizenship).
Please note that in terms of the South African Citizenship Act it is an offence for a South African citizen with dual citizenship to enter or depart the Republic of South Africa making use of the passport of another country. Once a person has been granted dual citizenship, the holder must always enter and depart South Africa on their valid South African passport.
In essence legislation provides that a South African dual citizen can use his or her foreign passport/citizenship/nationality freely outside South Africa. However, in South Africa, he/she may not use his or her foreign citizenship to gain an advantage or to avoid a responsibility or duty, which he or she as a South African citizen would otherwise have or have not been entitled or subjected to.
IMPORTANT: It should be mentioned that South African citizens by birth, who automatically lost their South African citizenship, never lose their right to Permanent Residence in South Africa. Should they permanently return to South Africa, they will be able to apply for the resumption of their South African citizenship from within the Country.
Here is more info, according to the Home Affairs Website:
To Avoid Losing your Citizenship / Retention of Citizenship
If you want to become a citizen of another country while keeping your South African citizenship, you can apply for retention of your SA citizenship by:
completing Forms DHA-1664 and DHA-529
paying the required application fee
Please note: the application must be made and approved before acquisition of the other citizenship, or you will lose your SA citzenship automatically on the date that you have acquired the foreign citizenship.
You can submit the forms to any office of the Department of Home Affairs in South Africa, or any South African embassy, mission or consulate overseas.
Automatic loss of citizenship
Unless you have been granted retention of your South African citizenship before acquiring another citizenship, you will lose your South African citizenship automatically if you are 18 years and older and
have obtained the citizenship of another country by a voluntary and formal act, other than marriage, or
are serving in the armed forces of another country (where you are also a citizen) and that country is at war with South Africa.
Resumption of citizenship
You may apply to have your South African citizenship reinstated if you are a former citizen by birth or descent and you have returned to South Africa permanently or are living in South Africa permanently
Former citizens by naturalisation, must re-apply for permanent residence or apply for exemption thereof, before they can be considered for resumption.
To apply for resumption, you need to
Complete Forms DHA-175and DHA-52
Complete application for identity document Form DHA-9
Submit two identity document photographs that comply with the Passport and ID Photograph Specifications
Submit proof that you live in South Africa permanently (municipal account, etc) and copy thereof
Submit your marriage certificate (if applicable) and copy thereof
Pay the prescribed fee
Exemption from loss of citizenship
Persons who have lost their South African citizenship by acquiring the citizenship of another country before 6 October 1995, may apply for exemption from the loss.
The following documents are required:
Completed application Form DHA-1666 and DHA-529
Payment of the prescribed fee
Renunciation of citizenship
If you are a dual citizen or intend to acquire the citizenship of another country you may apply for renunciation of your SA citizenship.
To apply:
Complete Form DHA-246
Submit proof of your other citizenship or confirmation that you are applying for another citizenship
Submit the documents to your nearest Home Affairs office or South African Embassy, Mission or Consulate.
More Info
www.home-affairs.gov.za/index.php/civic-services/citizenship
southafricahouseuk.com/passports/psprt_citret.html – UK
www.sahc.org.au/citizenship/Dual_Citizenship.htm – Australia