The J-Bay Open started yesterday in great 4-6 foot surf with South Africa's hopes stacked on Jordy Smith who won the event three years ago.  And Jordy did not disappoint…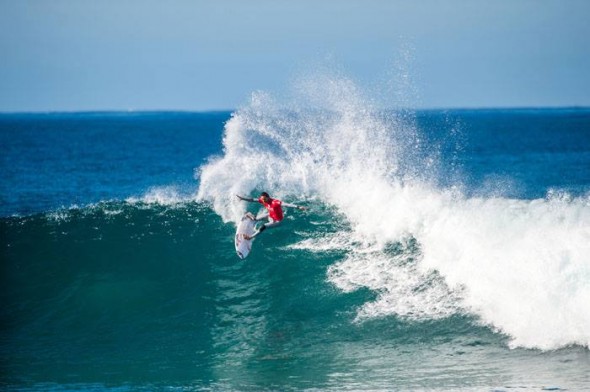 Jeffrey's Bay was taken off the ASP tour for the last 3 years but it's back on. Jordy said he was so "stoked" when he heard it was back on, he couldn't wait to tell all his mates and head straight to J-Bay.
"I think I was one of the first to know this event was back on Tour and I wanted to start preparing right away," he said.
He admitted he was "anxious" ahead of the competition  "because I haven't surfed a contest here in three years and I wanted to be on the best waves of the heat."
His anxiety was unfounded. The South African surfer had an awesome day – his first wave scored 9.80 out of 10 and his 2nd wave scored 9.5 which had his competitors in "combo land" (meaning they needed 2 waves in the 9's to catch him).
Jordy snapped his leash halfway through the heat and had to come in and run around to paddle out again before getting his perfect 10 on his last wave.
Commenting on his leashing breaking, Jordy said afterwards that "everything happens for a reason, it gave my time to relax and reset and then I went back out and got my 10!"
In a moving moment, even his competitor Jadsen Andre cheered Jordy on when he achieved his perfect 10. The commentators could not stop singing Jordy's praises.
Josh Kerr, who won the previous heat and is sharing a house with Jordy, said their house was going to be a happy household yesterday afternoon.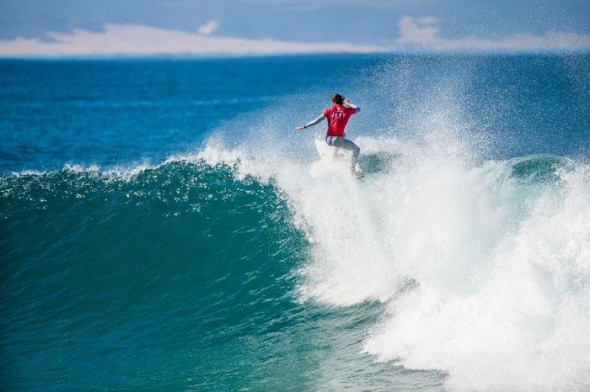 Jordy added "I can't thank the crowd enough, they come from all over South Africa to see this event and I appreciate their support, and appreciate the locals giving up their spot."
Watch Video: Jordy Smith Heroics on Opening Day of J-Bay Competition
http://youtu.be/PlC2jNWtcXc