Fatherland is sure to be one of the more controversial films screened at this year's Durban International Film Festival (DIFF), which kicks off tomorrow. The 71-minute documentary follows a group of Afrikaans boys during a 9-day military-style camp where they train in the SADF-apartheid spirt of their fathers before them. This is not a Hollywood movie. It is the truth of what is going on right now, four times a year in South Africa.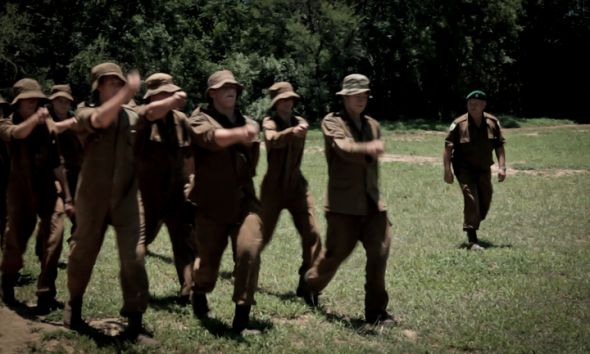 The trailer alone – perhaps deliberately to provoke controversy and garner interest in the doc – presents a picture of racism and has incited some comments packed with hatred and hurt. The full documentary is apparently another story. The film's producer and director Tarryn Crossman responded to comments on YouTube, asking people to "please go and watch the actual film, before getting too emotional over the trailer."
In a month which has seen Afrikaans singer Steve Hofmeyr cause outrage by singing 'Die Stem' at the Innibos cultural festival in Mbombela, this topic of Afrikaner nostalgia is an incredibly sensitive issue at the moment and the inclusion of 'Fatherland' in the Durban Festival is well-timed.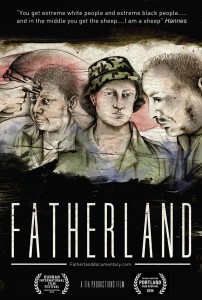 While 'Die Stem' is featured in 'Fatherland', the film's motivation is NOT to incite hate but rather to expose what is going on.
Sarah Dawson, DIFF's Assistant Film Festival Manager, told SAPeople that "we can assure you that at DIFF we hold strong values with regard to social justice and tolerance and would not programme anything that endorses racism in any way or form."
The film is a hard and unscripted look inside the 'Kommandokorps' military boot camps that are being held on farms a few hours outside of Pretoria four times a year, according to the Fatherland filmmakers. The boot camp appears to be about fitness and camaraderie but "soon reveals itself to be part of a much more frightening project of reconditioning the next generation of Afrikaners to uphold the nationalism of their predecessors", according to the Fatherland website.
"These camps are designed to recreate a sense of Nationalism amongst the next generation of Afrikaaners. Col. Franz Jooste is in charge at the Kommandokamps, he is an ex-SADF soldier that fought for his country pre 1994."
In 'Fatherland', the boys are forced to question their place in the 'New South Africa'.
Sarah Dawson said that the film "serves to expose problematic racial concerns that remain present in our society, and we believe that the filmmaker has approached the subject with an appropriate critical distance.
"The film unpicks in detail the problematic way in which prejudice is passed on from generation to generation, and we believe that it is an important film to show in this regard. The filmmaker does not overstate her case but rather allows the story to tell itself with human subtlety, and we believe that the end result is not only an effective critique of white supremacist ideals, but also a necessary portrait of a community who has not progressed into a non-racial South Africa."
The Steve Hofmeyr controversy is a case in point. Hofmeyr declared that he will continue to sing 'Die Stem' even more "and I ask that the ban on our sacred traditional song be lifted and all may be free to sing what they want, where they want, as long as it is not hate speech or preaches violence."
What Steve overlooked is that while the intention may not be to preach violence or hate, the mere sound of that song – which has become so closely associated with the past and apartheid – can incite hate. We do not all hear the same music. While Steve's fans hear an anthem that fills them with pride, others hear a song that reminds them of an oppressive era when the majority of people were treated like second-class citizens.
"It is undoubtedly controversial, but within the context of our celebration of Twenty Years of Freedom this year, we feel it is important to paint as full and detailed a picture of post-apartheid South Africa as we are able – its failings as much as its successes."
"It is sometimes difficult to distinguish between the attitudes of the subjects, and the differing attitude of the filmmaker who portraying them, but we have no doubt that the film provides a very nuanced critique of this social phenomenon, and brings to light an element in our culture that needs to be discussed, and ought not to be left to fester in the dark."
WATCH THE TRAILER – FATHERLAND
The Durban Film Festival runs from 17 – 27 July 2014