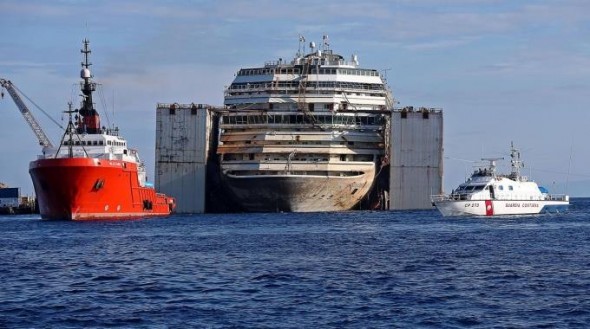 Wow – he did it! South African salvage master Nick Sloane – with the help of an international expert team – has successfully raised the Costa Concordia in the Mediterranean.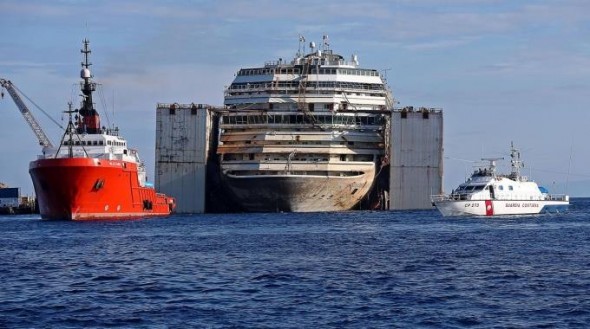 The 52-year-old, who was born in Zambia, said this was his most challenging task to date – and he knows challenging! Sloane has previously rescued an oil rig which was sinking in the Gulf of Mexico, and a burning ship which had been attacked by pirates off Yemen.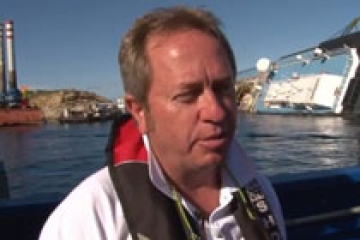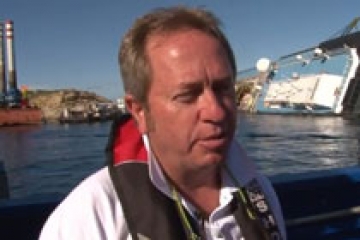 Sloane originally started working on the salvage operation in 2012 when he came on board as leader of an international team of divers, engineers and other workers to raise the wrecked Italian passenger ship.
This latest attempt to refloat the Costa Concordia began on Monday. The feat was made more challenging by the need to accomplish the task without spilling any toxins.
Grateful Italian resident Vanna Taddeucci Fontanella‎ sent a message to South Africans via SAPeople, saying: "Congratulations to Nick Sloane for raising the Costa Concordia. Hopefully sailing on to Genoa today to be dismantled…"
According to the last report, today, on the Operation's website "With the arrival of the last ferry, operations to disconnect the mooring cables that connect the Concordia to the towers on the shore side are in progress. Preliminary activities for Concordia departure maneuvers have begun at 6 am."
More Info about the Operation
http://theparbucklingproject.com/