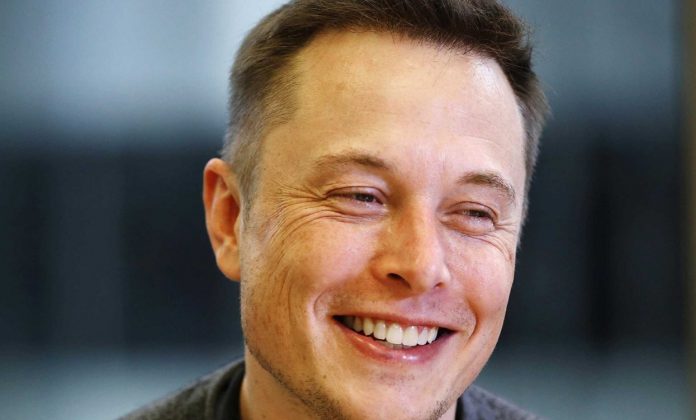 The popularity of South Africa's super-successful expat, Elon Musk, continues to grow as his ability to turn his (massively huge) visions into realities helps inspire others to believe dreams are worth pursuing!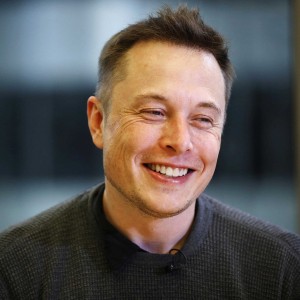 Some in the media have hailed him as the next Steve Jobs, a man whose visions will change how the world works. Fans on social media pages say things like "Elon Musk is life", "the most important person to the human race right now"…and even "I have a man crush on Elon Musk".
The scientist, inventor, designer, investor and old Pretoria boy, sat down with America's popular political satirist and comedy presenter, Stephen Colbert, for an interview on The Colbert Report on Thursday night. Watch below. As usual, Elon manages to talk in sentences that mere mortals can understand…even though he's discussing rather complicated space technology and electric motorcars.
Musk is the co-founder of PayPal (cool online payment system), Tesla Motors (cool electric cars) and SpaceX (cool spacecraft). He's the CEO of Tesla and SpaceX. He's a huge fan of the Burning Man festival (in the USA) and loves camping with his kids (they're currently on an annual camping trip, this time "trying a place just south of Carmel in California").
Musk's tweets on Twitter are a mixture of techno speak -"rocket booster reentry, landing burn & leg deploy were good, but lost hull integrity right after splashdown (aka kaboom)", humour – "ok, but the sloths kinda had it coming" (after humans were blamed for giant sloths' extinction) and humility – "Prince Albert & Princess Charlene drove a Tesla around the track to open @F1 Monaco! The honor is much appreciated 🙂 ".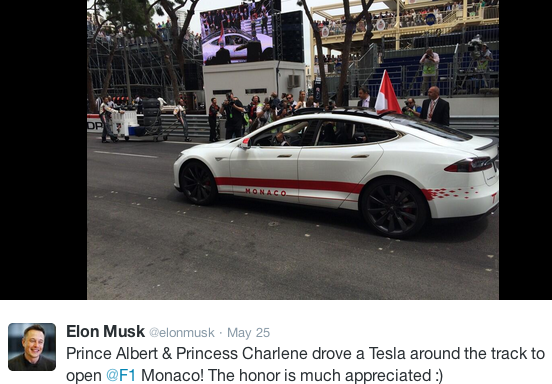 He's smart (with a physics degree from the University of Pennsylvania and a business degree from Wharton)…and affable, and he puts his money where his mouth is, risking his own fortune to invest in the companies that nobody else would believe in.
Elon, who started out with Zip2 (internet software for media companies) and is now a billionaire, comes from a family of entrepreneurs.
In an interview a couple of months ago his mother Maye spoke of her parents' daring nature, and shared her own wisdom for raising a child to have this confidence and success: "I think just encourage them when they have ideas, let them work on them…but always teach them to work hard, be good kids, be kind to others, think of others too…and enjoy your family." (Watch video below.)
Some of Elon's own tips on success include:
become really good at emails
always find ways to do what you do do better
be flexible and open to always learning something new
After recently removing all patents from Tesla "in the spirit of the open source movement, for the advancement of electric vehicle technology", he also offers some great insight into why we should share: "If we're all in a ship together and there's some holes in the ship, and we're bailing water out, and we have a great design for a bucket, even if we're bailing out way better than everybody else, we should probably share the bucket design."
Musk believes we need to explore our options of living on Mars. He explains: "It is important that we take action now to make life multi-planetary, because this is really the first point in the 4-billion-year history of Earth that it has been possible. That window of possibility will hopefully be open for a long time, but it may only be open for a short time. That's why I think urgent action is required on making life multi-planetary."
If anyone can do it, Elon Musk can!
Watch Video: Elon Musk Interview on the Colbert Report
Watch Video: Elon Musk's Mom Maye Shares her Story