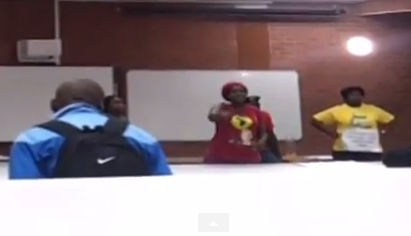 A video published today appears to show Sasco / SRC members interrupting lectures at Durban University of Technology (DUT) to encourage students to join them in a peaceful strike…putting pressure on them that they may need Sasco in the future and that their parents were suppressed by white people.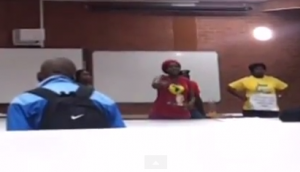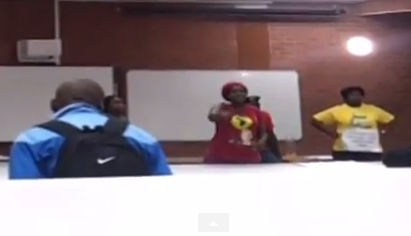 The video has been uploaded by Crime Watch with the following message, headed READ ME:
"On the 11 August 2014, Sasco / SRC members interrupted lectures, enticing students to JOIN them in a peaceful strike. Clearly in the video it is seen that the students do not want to strike as it is coming closer to students' exams.
"But Sasco members insist they must and state it is being done peacefully and that one day possibly the students will need the Sasco members to help them.
"The Sasco member goes on to state that 'we did not vote for our parents to be oppressed by white people, we did not vote to be poor, we did not vote for our dark colour print. and the only way to live is to support each other, green black what ever'."
Watch Video: Sasco members at DUT interrupt lectures for strike