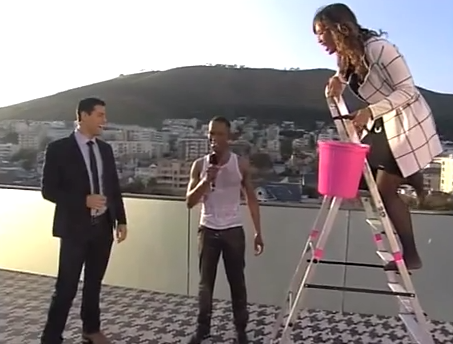 The Ice Bucket Challenge has finally hit South Africa…and here's all you need to know (especially the problem with its name!):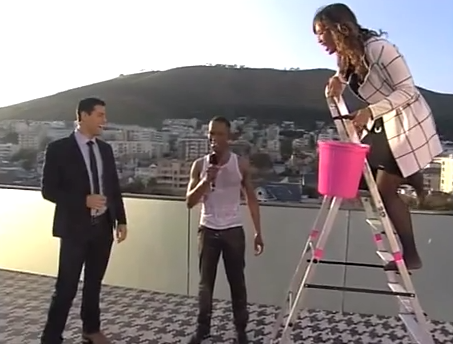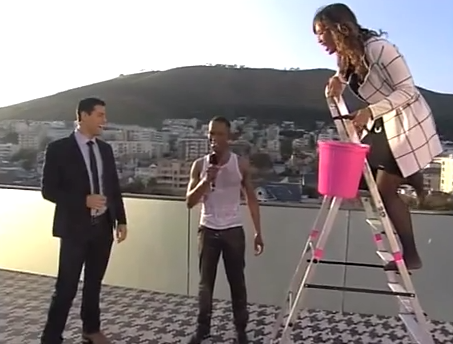 What's the Point of the ALS Ice Bucket Challenge?
It's to raise awareness and funds for research on ALS and the hashtag to use on social media is #ALSIceBucketChallenge.
Since the social media craze began on 29 July, the ALS Association in the USA has reportedly received $15.6-million in donations compared to $1.8 million for the same period last year.
So what's the problem with the ALS name? 
ALS stands for amyotrophic lateral sclerosis BUT raising awareness with the #ALS hashtag in South Africa and Australia is almost pointless since most of us haven't heard of ALS.
We know ALS as MND (Motor Neurone Disease), the disease made most famous by Springbok legend Joost van der Westhuizen who was unfortunately diagnosed with the illness in 2011. ALS is the most common form of MND, also referred to as Lou Gehrig's Disease.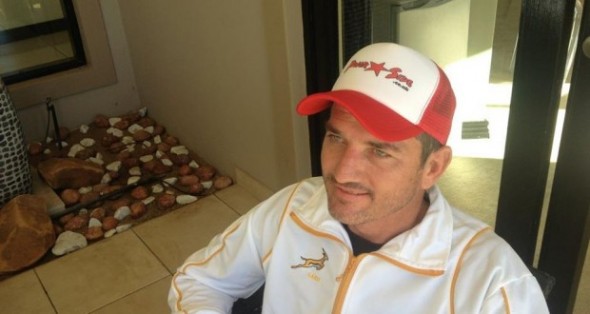 So in South Africa it's a good idea to add the tag #MNDIceBucketChallenge…so that awareness (and hopefully funds too) go to the right organisations.  (In Australia the MND organisation so far reports that it has not received much more in donations this year since most people there have not made the connection yet between the ALS videos and MND.)
What are the ALS/MND Ice Bucket Challenge rules?
Take a video of yourself having a bucket of ice water dumped on your head.
Post the video to a social media platform like Facebook, Instagram or Twitter.
Challenge friends to do the same within 24 hours
OR
Donate whatever you can to an MND charity (R500 or R1,000 is a recommended amount…but even R100, R10 or R5 will be so appreciated)
The premise is that if you don't donate the money then you need to douse yourself in ice water…but most people are (thankfully!) doing both – raising awareness with their video and raising funds with a donation.
Where should we donate money to MND research in South Africa?
You could support Joost's J9 Foundation –
Account Holder: J9 Foundation
Bank: Nedbank
Account Nr: 1017217173
Branch: Menlyn
Branch Code: 160545
Who Started the Ice Bucket Challenge?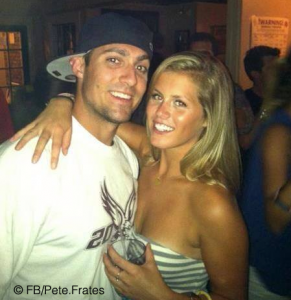 Pete Frates, a 29-year-old athlete from Boston who was diagnosed with the progressive neurodegenerative disease two years ago.
Frates is now paralysed, unable to talk and uses a feeding tube to eat. He communicates with eye-tracking technology.  The disease currently has no cure.
The former baseball captain revealed in a blog post on Huffington Post that his dream is "for this article to be found by someone in a Google search one day…and for he or she to wonder how anyone ever could have died from something treated so easily."
Which Celebrities have taken part so far?
Many, many American celebrities have taken the Ice Bucket Challenge from Matt Lauer to Justin Bieber, Oprah Winfrey, Mark Zuckerberg, and South Africa's most famous entrepreneur Elon Musk. (President Obama took the donation option.)
Musk was nominated by fellow billionaire Bill Gates, and in true Musk innovative fashion – he suspended five buckets, tied with rope, from a tree and then had his five sons each pull a separate rope.
Yesterday Ktlego Maboe, Expresso Morning Show presenter, became one of the first South African celebrities to take on the Ice Bucket Challenge. It's a meaningful cause for him as his sister has MND.
Maboe has nominated Maps Maponyane, Poppy Ntshongwana and Sport and Recreation Minister, Fikile Mbalula.
Tomorrow morning Jacaranda FM Complimentary Breakfast show will be taking up the Challenge after being nominated by a listener Dewaldt Huysamen who may just be the first South African on SA soil to have taken up the challenge (many expats like Musk have already done so).
Watch the Videos:
Elon Musk Ice Bucket Challenge – 16 August, 2014
Dewaldt Huysamen, South Africa – 17 August 2014
Possibly the first South African on SA soil to take up the Ice Bucket Challenge…
Katlego Maboe joins Ice Bucket Challenge in South Africa – 18 August 2014
VIEW MORE:
Watch the following challenges: Joost, the Springboks, the Aussie who wants to shut it down and more!