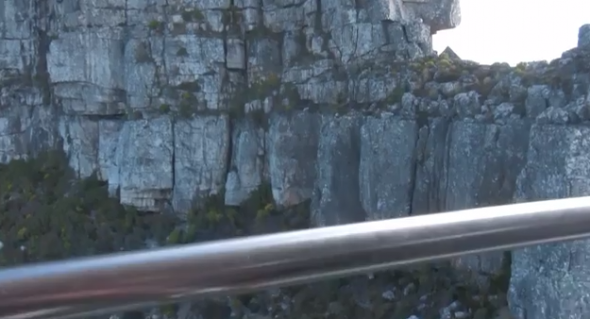 It's never great when the lift you're in suddenly comes to a grinding halt and you're stuck, trapped with strangers, in a confined space…unless you're in the Table Mountain Cable Car with a lovely controller who reminds you to enjoy the sweeping views of the mountain, clouds and Cape Town down below…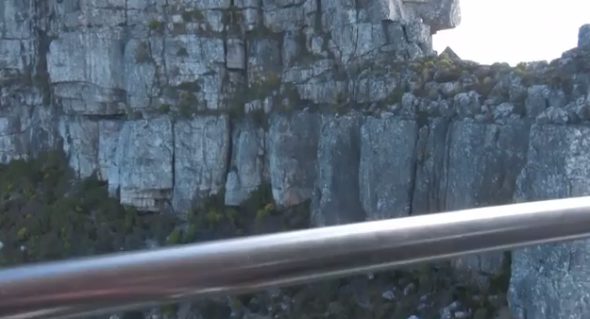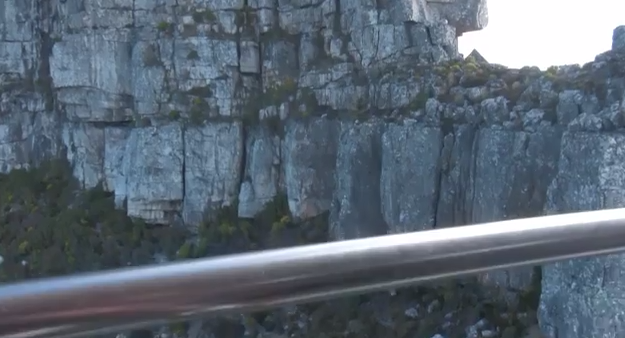 Musician Gino Mb (full name Mahomed Bhamjee) captured the scene on video when he was in Cape Town from Johannesburg in December 2012, and the Cable Car got stuck close to the top.
"I live in Johannesburg, and my family and I were on holiday in Cape Town – it was the first time I had been up Table Mountain," he says. "That trip was the 'sunset tour' which is half-price; and we were lucky to have very good weather that day."
He says "the views from the cable car are breath-taking, but when you happen to get stuck up there, you just wish that you could get to the top as quick as possible and put your feet firmly on the ground."
The controller, who nobody had really noticed was in the car before, became the calm voice of reason.
"Guys, it's not that bad – you're actually getting extra time with a view!" you can hear him say in the video below.
Gino admits the experience was "quite scary" and "felt much longer" than its 5-6 minute duration…but that "the controller was really very re-assuring and managed to keep us calm".
Watch Video: Table Mountain Cable Car Stops on Way Up