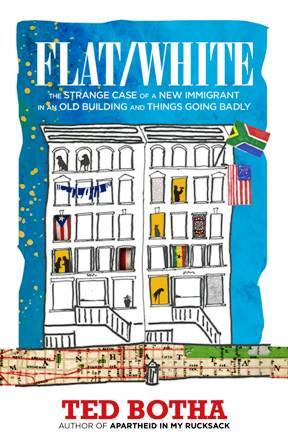 When Pretoria boy Ted Botha moved to New York City, he was not so much an immigrant as someone on the make – a travelling South African looking to broaden his horizons. In no time he'd lied his way into a job in the New York magazine industry.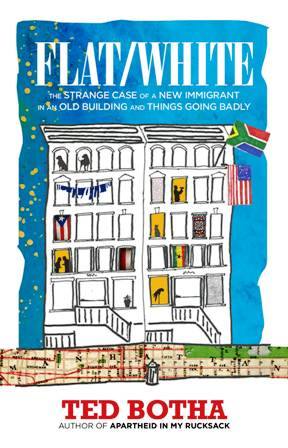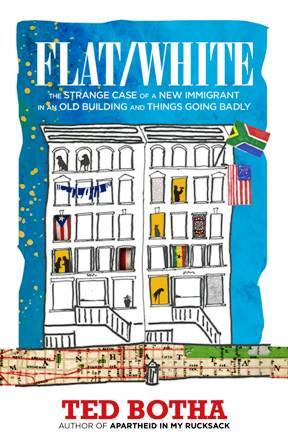 Then he stumbled upon a small old dilapidated building in Harlem and moved in. Several blocks away, flats were selling for $1 million and more, yet he'd found one he could afford.
What seemed like a fantastic opportunity, however, quickly descended into a world of chaos, lies, conspiracies, suspicion, drug dealing, police raids and death threats. Behind much of it slithered that terrible beast Botha thought he had left behind in South Africa, race. And the worse things got in the New World, the more Botha thought of the world he had left behind, Africa. Could he ever reconcile the two and survive the anarchy rampant in his old building?
In equal parts memoir, comedy and tragedy – not to mention a travelogue/travelog (with some detours into American spelling along the way) – Flat/White brings to life a cast of characters that you won't soon forget, in a story you won't actually believe is true. But it is.
Ted Botha grew up in Pretoria, for the most part. He worked as a journalist in South Africa before travelling through Africa, which resulted in the book Apartheid In My Rucksack.
His other books, published in the United States, include Mongo: Adventures In Trash, The Girl With The Crooked Nose and a novel, The Animal Lover, a romance set in 1940s West Africa.
He also co-wrote the South African book The Expat Confessions.
Ted currently lives in New York, where he is an editor at Reuters…but he longs for Cape Town every day.
FLAT/WHITE will be released in October 2014.
SAPEOPLE PREORDER SPECIAL OFFER – until 8 September 2014
All preorders, big and small, for Ted Botha's new book Flat/White can be made through info@burnetmedia.co.za. The discount for a preorder if you live in South Africa is pretty huge. RRP is R225, but pre-orders are being offered at the special price of R125 (plus postage).
If anyone from abroad is interested, please contact Burnet Media directly and they will make a plan for an e-book or international delivery.