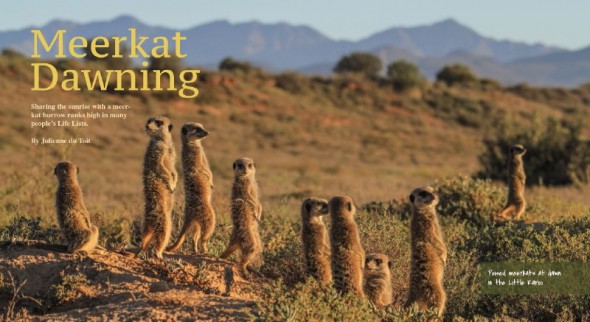 This time of the year, you would usually not find Jules and me at home in Cradock.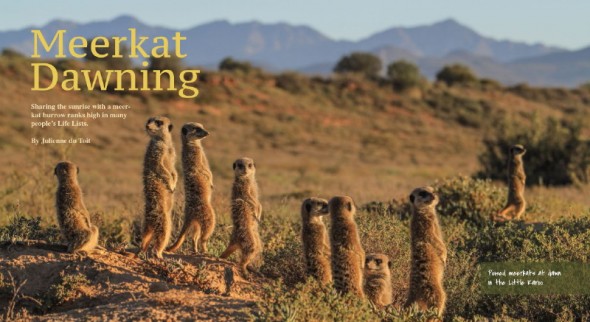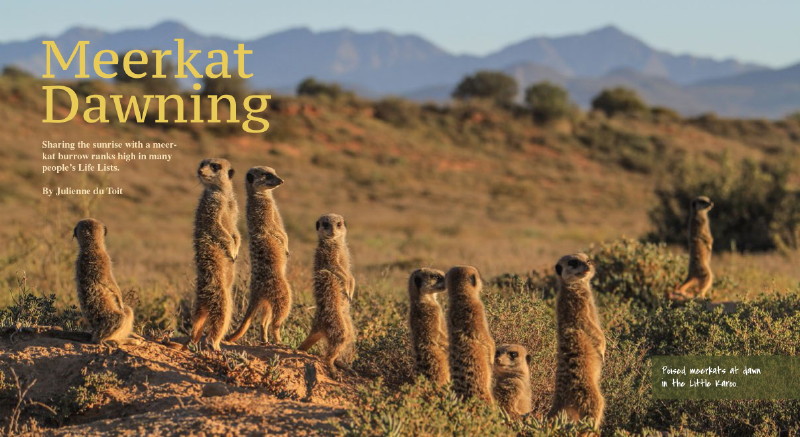 We would be tootling around somewhere on a back road in the vast Karoo. Namaqualanders just had a spectacular daisy season out in the west; summer is said to be on its way and is it shearing season already?
Bonsmara bull auctions are in full swing and so is the season for Karoo festivals. Oh yes, and the Fish River Canoe Marathon is happening in less than two weeks, right here in Cradock.
But we've been grounded this winter in the studio, editing thousands of pix and dozens of stories in preparation for our exciting new Karoo Life series of e-books.
We designed and tested new systems, layouts, fonts and presentations that would show the Karoo region off in its best light – and deliver our stories to South Africans, wherever they may roam.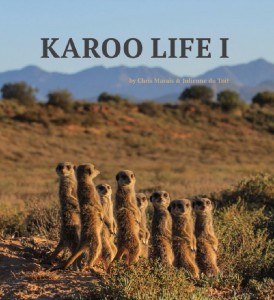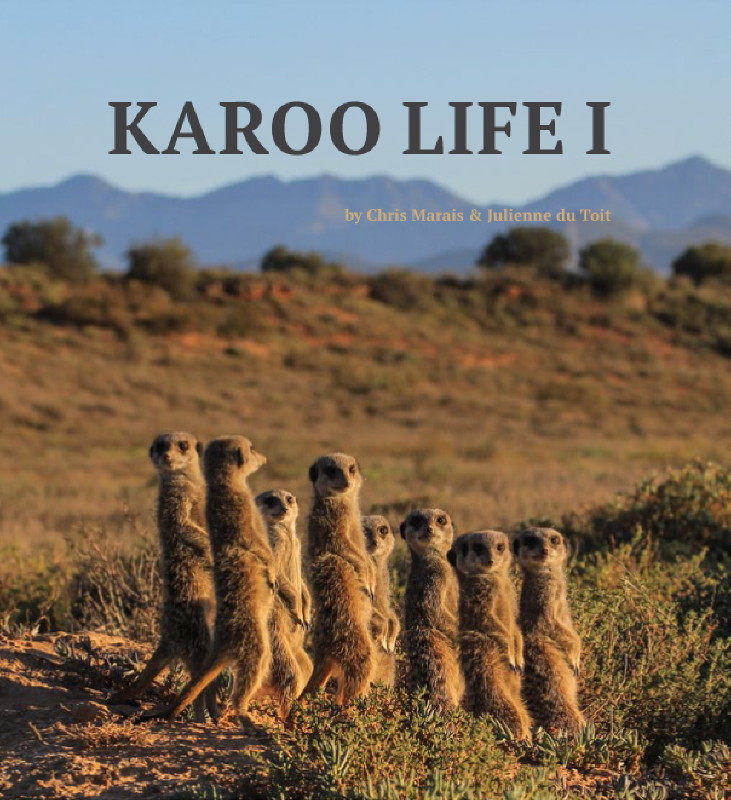 In Karoo Life I we take you on a grand romp, from tigers in the Free State canyons to magnificent Victorian hotels in the desert, from a windmill safari to a mission deep into the Richtersveld and all points in-between.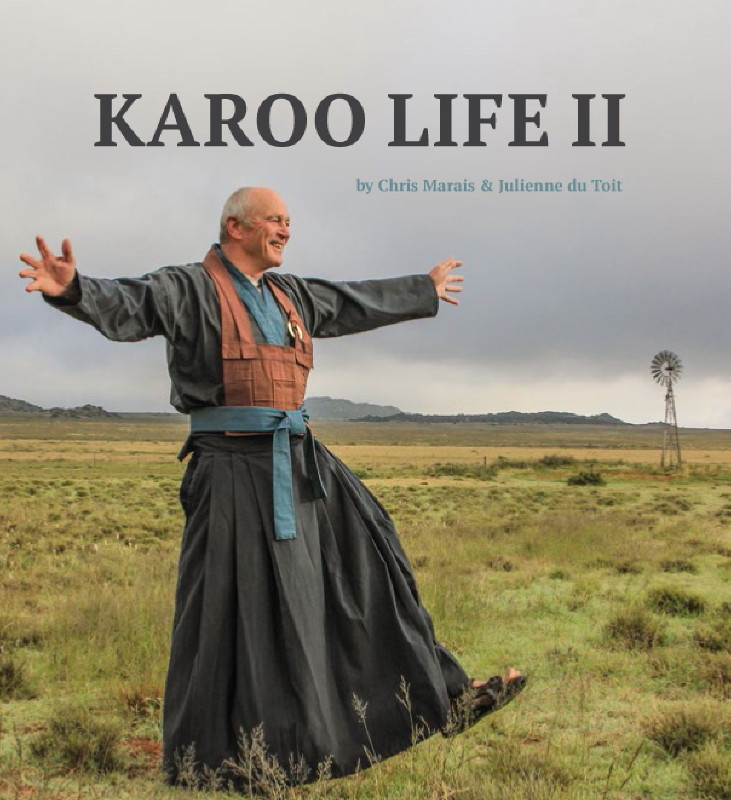 Karoo Life II is a merry mix of spotted cows, wandering Zen masters, Goths in black coats rootling about their local dumpsite, the elegance of a Mother Church, the exuberance of waking up on a faraway guest farm and the pure adventure of following the raging Orange River as it rampages through the Heartland on a summer flooding.
We chase Lesser Kestrels across the Northern Cape as they settle and roost in their springtime towns after a long squawk all the way from Kazakhstan.
We drink Calitzdorp port on the banks of a gorgeous, forgotten dam in the Little Karoo with a man called Fox, who is the sole custodian of this precious piece of water.
We stay with a very wise old herb doctor who knows the philosophy of donkeys and we sit at the fireplace of a singer who has given her heart to the Great Karoo.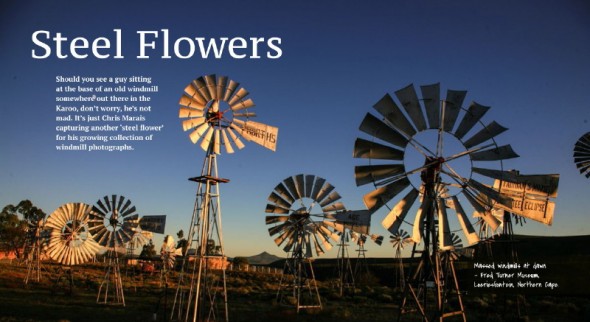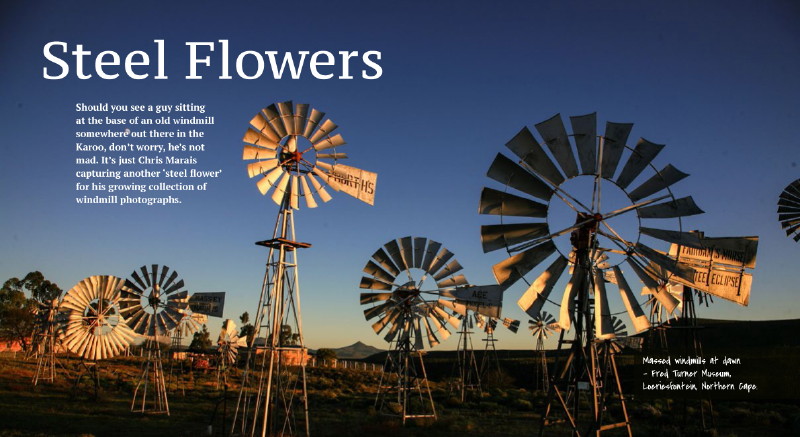 We wait patiently with the people of a tiny village in the Hard Man's Karoo as a seven-year drought is just about to break, and the air is thick with moisture from the Cape.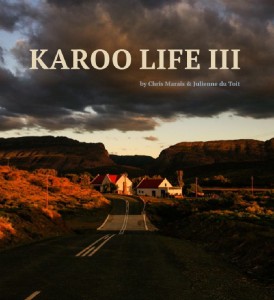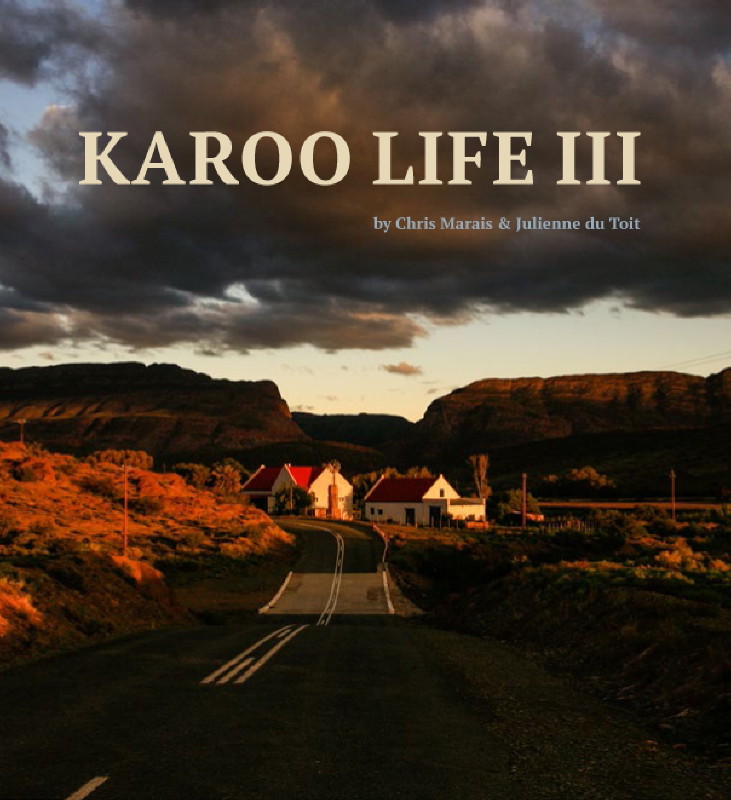 Karoo Life III explores the ins and outs of moving to the platteland, all the myths and issues surrounding our precious groundwater, the magic of a Karoo wedding and a grand tour of the off-road side of the Little Karoo.
For the adventurous, there is a lavish feature on the annual AfrikaBurn Festival in the Tankwa Desert.
So join us, once again, in our old bakkie and see the South Africa you always knew about, the one that lives way beyond the headlines, the highways and the babbling halls of Parliament..