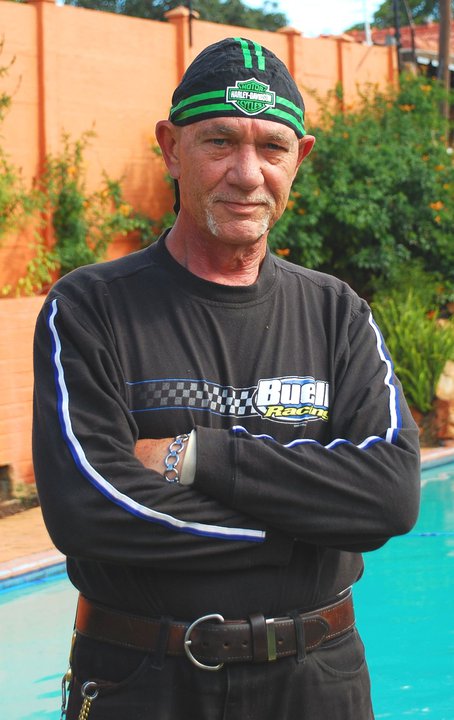 South African rock DJ Chris Prior snapped today after discovering he may never receive his latest package of music, thanks to the country's ongoing post office saga.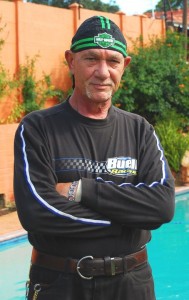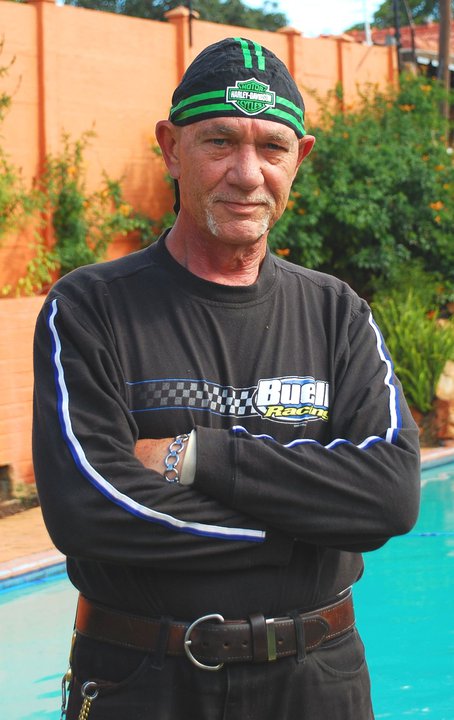 The strikes have affected not only those in South Africa, but those abroad too. Several expats have complained about gifts no longer reaching their destinations in South Africa. Some expats are even turning to fellow South Africans overseas, whom they don't even know, to carry packages home for them.
Chris, who has been on South African radio for the past 36 years, told SAPeople "the way I keep my show fresh is by constantly buying new CDs from Amazon UK. They are sent to my home address via my local Post Office in Greenside. At least 20 CDs have been held up or stolen in this current ANC disaster."
When Chris discovered the problem this morning, he snapped and wrote the following on Facebook:
"This utterly useless Government can't even keep the bloody Post Office open! Everything they touch turns to crap!
"If they're not stealing it, they're breaking it. Their leader is a crook, his Ministers are spineless twits, none of them are capable of doing a day's work without stuffing something up – which they then blame on apartheid!
"I have yet to see one of them behaving like an adult, let alone like a Statesman. They're like feral children, thrown into a sandpit with a bunch of toys which they immediately destroy. I'm pissed off! Have a nice day!"
Within minutes followers had written in agreeing with Chris. One said "that's it in a nutshell". Others said Chris was being "extremely diplomatic" to call the Ministers 'twits'.
Chris admitted he "had to keep myself under restraint whilst I was writing that…Steam was coming out of my ears and I felt my brain cells popping. I hate getting angry, it's really not good for one, but sometimes you have to say what you have to say."
He added "all that beautiful music that I'd like to share with you on the show, gone! Probably stolen by now. Must I re-order all of them and get them sent by courier – just because these stupid, inefficient, overpaid, arrogant, ignorant idiotic fools are incapable of doing even the simplest job without stuffing it up beyond repair?"
Amongst the music lost, stolen or thrown away (but definitely not delivered) was the new Robert Plant, the new Bonamassa, the last Johnny Winter, Buddy Whittington, Bernie Marsden, Big Wreck, Whiskey Myers, Royal Southern Brotherhood, the Mannish Boys. Judas Priest, Monster Magnet and Deep Purple – amongst others!
In a statement yesterday, South African Post Office said mail service continues to be affected by industrial action.
"Mail delivery in four centres – Gauteng, Bloemfontein, Cape Town and Polokwane – is hampered by unprotected industrial action and incidents of intimidation. The strike began on 18 August in Gauteng, and as a result mail in this area as well as mail originating from this area is most affected," said the statement.
They explained the cause of the strikes is the PO's flexible labour strategy which was approved in 2013 to convert 7 945 casual workers into permanent employees. The strategy adopted a phased approach where casual workers were offered permanent but part-time positions as an alternative to being contracted to the company via labour brokers.
According to Mlu Mathonsi, COO at the SA Post Office, the aim of the flexible labour strategy is to advance the part-time employees to more permanent positions with benefits. However, a staggered approach had to be adopted given the difficult financial position the company is in.
"Disputes with unions are around agreements made at the time that casual workers would be employed in entry level positions with limited benefits. Advancement to full-time positions with full benefits would only be made available if and when SAPO was in a financial position to do so," said Mathonsi.
Since the process started in 2013, more than 2 000 casual employees have been given permanent contracts. SAPO has recently concluded 600 more permanent contracts while 900 additional casual workers are also being issued with permanent contracts.
"Our aim is to have all 4 928 casual workers contracted as permanent part-time employees by 1 December 2014."
According to the statement, employees at post office outlets are not on strike, but a number of post offices in the Cape Town and Johannesburg areas were closed for the safety of customers and staff following threats of violence.
The post office's call centre is also closed and customers are requested to send an e-mail to socialmedia@postoffice.co.za to enquire about mail items. They should include a tracking number with their enquiry.
The statement said that the SA Post Office is in daily discussions with organised labour to end the strike, and is implementing contingency plans to minimise inconvenience to customers.
You can hear Chris Prior on 1485 Radio Today or find his podcasts here: http://krips48.podomatic.com