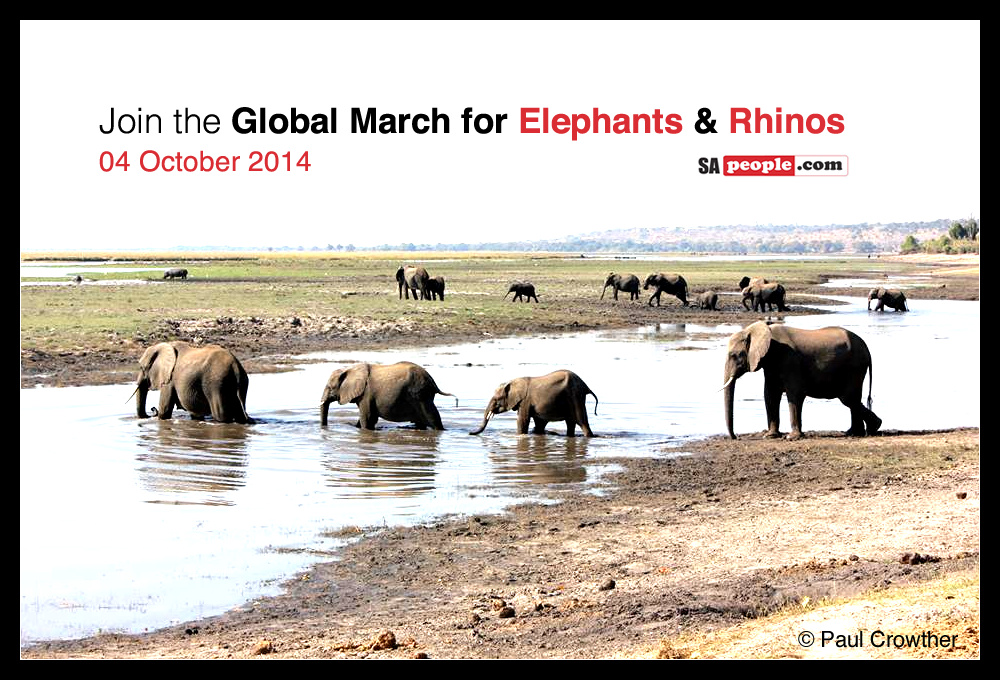 Countries around the world are taking part in the Global March for Elephants and Rhino this weekend, with South Africa's Soweto making history as it becomes the first time ever that the people of Soweto – who have marched so many times over the years – will now march together for animals. That is how serious the situation has become.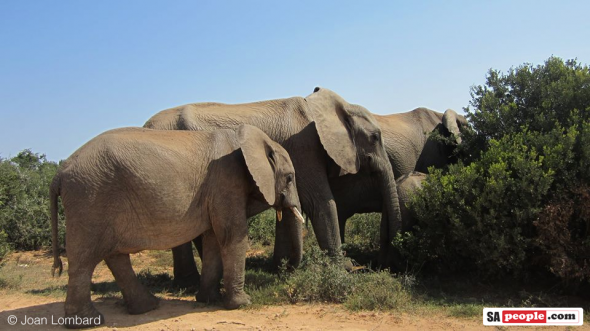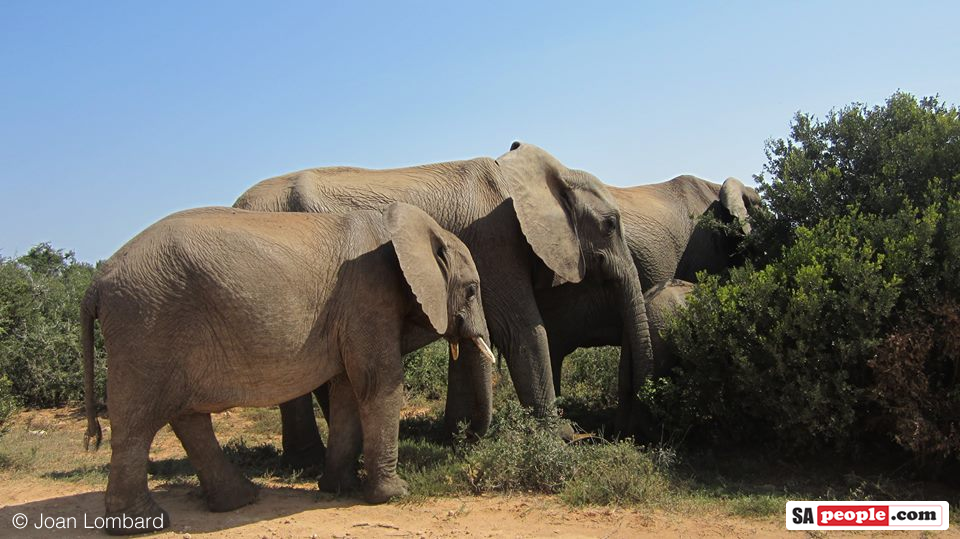 "It is an important event of great significance," says March4Elephants on their Facebook page. The countdown to our elephants and rhinos becoming extinct has begun.
More than 35,000 elephants are killed EACH YEAR…just so that their tusks can be removed and carved into ivory trinkets. And, according to March4Elephants, a rhino is slaughtered once every 9-11 hours for its horn.
The point of the march is to call for an end to legal and illegal ivory and rhino horn trade…in a desperate bid to prevent us losing these majestic creatures forever.
According to Dr Jane Goodall, who has endorsed the March, "the rhino horn today on the black market is worth more than gold". She says these rhinos are "suffering horribly" – not just as a species facing extinction, but as individuals who have personalities and are being massacred so cruelly.
March4Elephants stress that tomorrow's march should be taken peacefully and completed with hope, not hate.
"We are here to shed light on darkness wherever it may be; whether in China, Africa or the USA, To demand accountability of nations engaged in the trade of critically endangered species (elephants, rhinos and lions) and to end the trade and trophy hunting of these, the last of earth's iconic majesty.
"We are NOT here to vilify a particular race or a particular culture, but to demand that all cultural paradigms that cause great suffering to animals and induce their extinction – specifically of iconic and keystone species – that all such cultural paradigms – no matter how sanctified, or ancient, or well entrenched – END, without exception, irrespective of race creed or cast – these practices must END. We are here to challenge the actions and not the "actors"; we are here to bring light to darkness, yes, to our own darkness as well, and to expose the truth, to walk in righteousness and to walk in peace with the earth and all its creatures."
The Soweto march is being led by Tebogo Boikanyo, a young dance performer, who is passionate about making a difference for all animals. The march was initiated by Linda Park and Fats Maluleka who have been guiding and assisting from the sideline. The march will begin at Maponya Mall (which was opened by former South African President Nelson Mandela in 2007). March4Elephants predict it will have "rhythm and character like no other".
View Dr Goodall's Video Message to take part in the march
March Locations
Marches will take place from Cape Town to Chad, Mexico City to Melbourne. Please click on the below map to see an enlargement and/or use the interactive map below it to find the facebook event page for your nearest location.
If you're interested in joining the #Soweto event: www.fb.com/events/859728474038824/
The below map is from Rhino SA, a youth-based, youth-driven and youth focused outreach awareness program aimed at educating the youth of South Africa and the Globe about the unmitigated and ongoing slaughter of South Africa's rhinos and wildlife.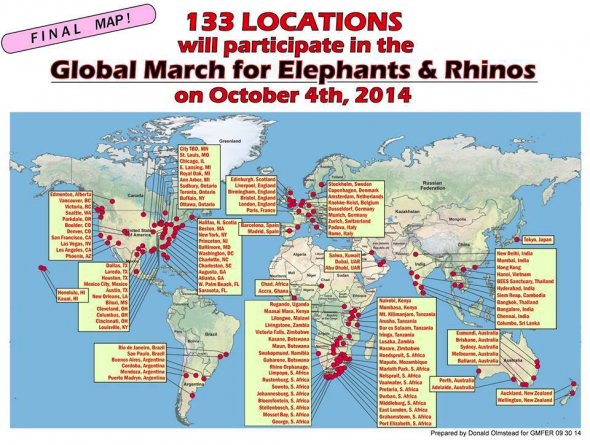 Interactive Map
More Info  ‪#‎GMFER‬ ‪#‎MarchAgainstExtinction‬
www.fb.com/March4Elephants
www.march4elephantsandrhinos.org
www.rhinosa.co.za