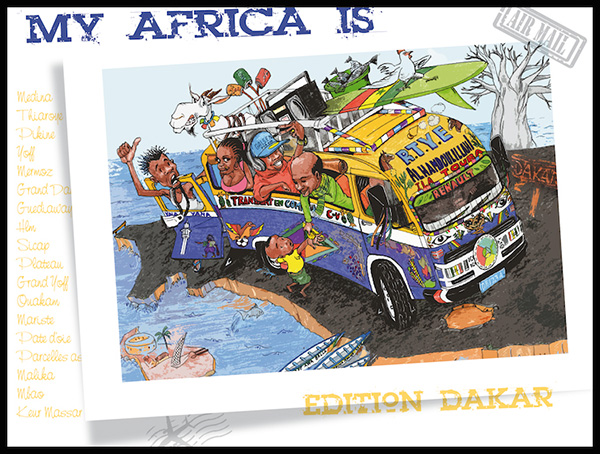 Type "is Africa " into Google and auto complete is likely to offer something like this:

That's right: questions of hopelessness or ignorance that could only come from outside the continent. (The answer to all four, by the way, is no.) For too long external perspectives have determined Africa's narrative by only telling stories of disease and despair.
Now two young African filmmakers, Nosarieme Garrick from Nigeria and Tanzanian Kathleen Bomani, are using the power of technology to tell a different story about Africa with their web-based video channel My Africa Is.
"My Africa Is is a documentary series taking you on a journey across the continent through the eyes of an insider," they say on their website.
"We know what you've seen and heard about Africa – what they think is happening, what they think she needs, what they think she is. The four things that come to mind when people think of Africa are population, problems, poverty, and promise unfulfilled – headline media reports on the continent.
"But that's not the whole story. Perspective changes everything."
Garrick and Bomani insist their project does not aim to ignore the often grim realities of Africa, or only spin sunshiny fictions. But they are trying to give air to the continent's other realities, stories stifled by the world's obsession with bad news out of Africa.
"We're more than aware of the challenges, but we also know that we are not helpless," they say. "We hustle. We find ways to overcome. We survive. Every day, we are changing our communities – it may be a process, and it may be a little bit at a time, but we're changing it nonetheless."
The documentaries are energetic, slickly filmed and exciting, backed by thumping music by African artists such as Togo's Toofan and Nigerians Burna Boy and Tonye Garrick. But they are also enlightening, insightful and often moving.
They are about young people making changes to their world in cities throughout sub-Saharan Africa. So far, My Africa Is has visited Nigeria, Togo, Senegal and the African diaspora in the US, and filmed Skype interviews with remarkable people telling remarkable stories across the continent.
Edition Dakar
In early October 
My Africa Is
 launched their new series, Edition Dakar, filmed in the Senegalese capital in June 2014.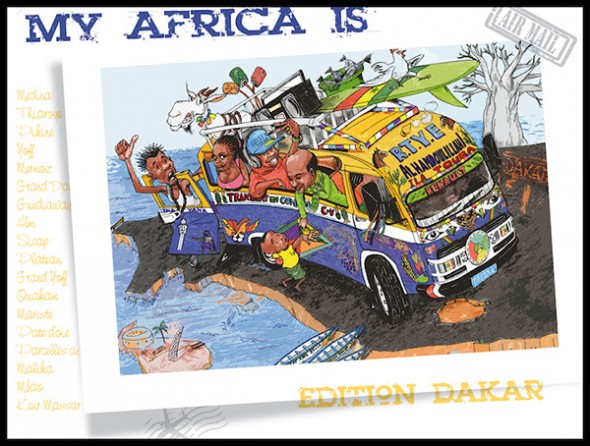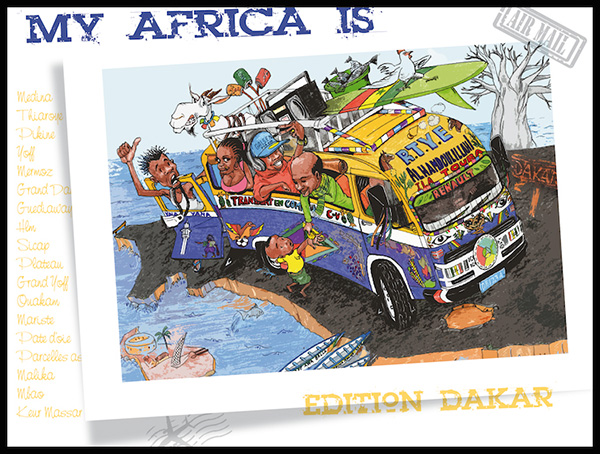 "Dakar, which is located on the very tip of the West African coast, is one of those cities you hardly hear about," the filmmakers say. "Not for its lack to awesomeness, but rather it seems that it's too calm to be in the news.
The Edition Dakar documentaries feature Keyti and Xuman of Le Journal Rappe, activists who produce online current affairs videos to educate young people about politics, with all the news delivered in rap. They also explore surf culture in the coastal city with a visit to Malika Surf Camp, and Senegalese urban dance at the Sunu Street Project.
The Lagos Chronicles
My Africa Is started their journey in Lagos, the most populous city in the continent's most populous country of Nigeria.
The filmmakers say: "For our first venture into the continent, we dove into what is deemed one of the most unliveable cities in the world: Lagos, Nigeria, where we caught up with three individuals doing some awesome things in the city."
Those individuals are Kunle Adeyemi, an architect building an innovative floating school in the waterlogged Makoko shantytown on Lagos Lagoon, Wecyclers community recycling project founder Bilikiss Abiola, and avant-garde fashion photographer Lakin Ogunbanwo.

The My Africa Is team also venture out of the continent to explore the work of the global African diaspora. The Diaspora Webisodes capture young talents and initiatives making African culture more pervasive and global.
Hector Mediavilla discusses the sharp-dressed Sapeurs of the Congo, Os Kuduristas showcases Angolan Kuduro culture to the world, Sonic Diaspora brings today's African music to Washington DC, and Arise Magazine celebrates iconic African designers at the New York Fashion Week.

About the filmmakers
Executive producer and host Nosarieme Garrick, who describes herself as "a product from around the globe, but loudly repping Nigeria", is a writer, activist and entrepreneur. She has written for Afripop!, the MTV Staying Alive Foundation, Women's Enews, and Sahara Reporters.
In 2010 she founded Vote or Quench, a campaign to educate young Nigerians on the importance of their vote. She has interned with the Economist Group in the UK, mentored by the company's CEO Andrew Rashbass, and has a bachelor's degree in communications and French from St John's University.

Kathleen Bomani is the My Africa Is associate producer and a "cultural curator, connector and a communist". She is currently event curator for TEDxDar, a youth-led initiative promoting active discourse and public engagement, and works with the sustainable development think-tank Africa Gathering as both US event lead and Tanzania country lead. Bomani is also an advisory organiser for TEDxDzorwulu in Ghana.
To keep up with My Africa Is, follow the project on Twitter and like their page on Facebook. You can also visit the My Africa Is YouTube channel, Vimeo channel and website.
By: Mary Alexander
Source: www.mediaclubsouthafrica.com