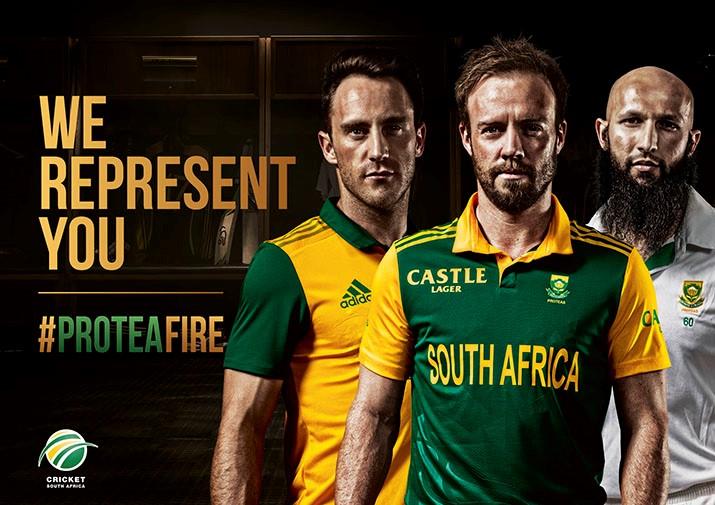 The #ProteaFire campaign was launched tonight with a moving TV commercial that's guaranteed to give goosebumps to most South African cricket fans. (See below.)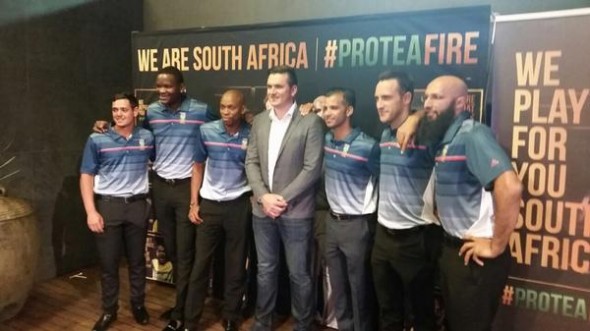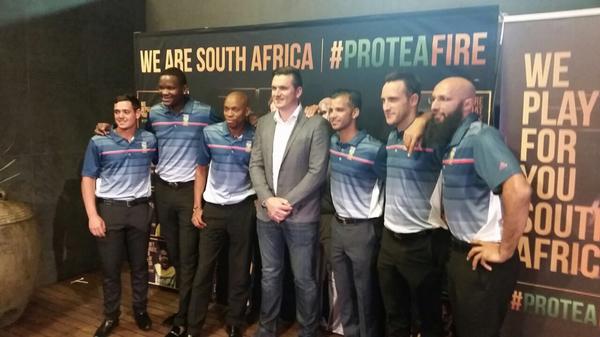 After the live television broadcast, South African cricketer Lonwabo Tsotsobe tweeted a photo with the proud message "We are South Africa, we represent each and every individual in SA! We play fr u, we dnt giv up!#ProteaFire."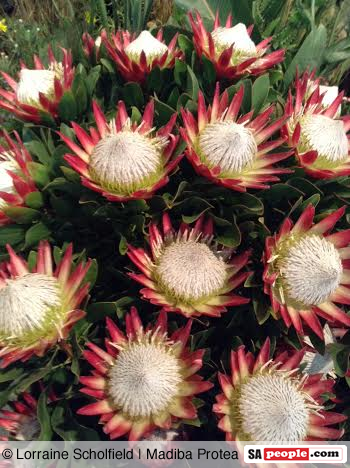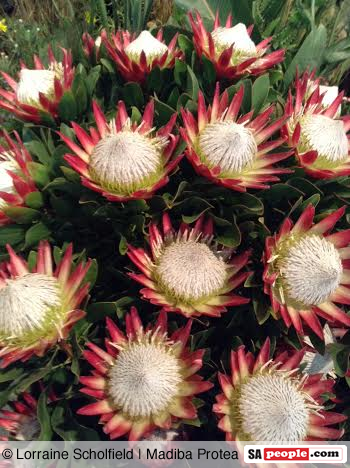 The commercial highlights just what it means to be a Protea: "Each and every one of us are where a million kids dream to be.
"We get to pull on this shirt and wear the badge on our hearts. We get to sing our anthem and play for 60 million fans, like the heroes who came before us."
And it reminds us of what a Protea flower represents.
"Protea flowers are adapted to survive ravaging veld fires. The flower needs the heat and intensity of fire in order to sustain its species, and grows back stronger after a fire.
Likewise with the cricket Proteas…"no matter how hot the fire burns, the Protea will always survive. It's got the will to grow back stronger, to do what needs to be done. We are South Africa."
Hashim Amla, the Castle Lager Proteas Test captain, adds that "we're the guys that bat with a broken hand" and "we bleed, we hurt and we fight together right to the end. That's what makes us what we are."
In effect #ProteaFire is the cricket team's mission statement – their identity and culture, their ethos, mantra and belief in each other and the nation.
The commercial which was aired tonight for the first time, on SuperSport, was a joint effort between the Proteas team, CSA, and ad agencies Ogilvy and Thackwell & Whittaker.
SA Chief Executive, Haroon Lorgat, said "This is a truly unique and authentic campaign because it is exactly what the Proteas believe in. It comes directly from the team and it is no creative or marketing campaign.
"No country has been through what SA has and our country needs all the inspiration it can get.
"Clearly the Proteas are our inspiration. As a team they have invested time to understand what it means for them to represent South Africa and now the team wishes all South Africans to know more about who they are, whom they play for and what it means to be a Protea.
"We respected their wishes and that's why we got right behind them to ensure this campaign came to life."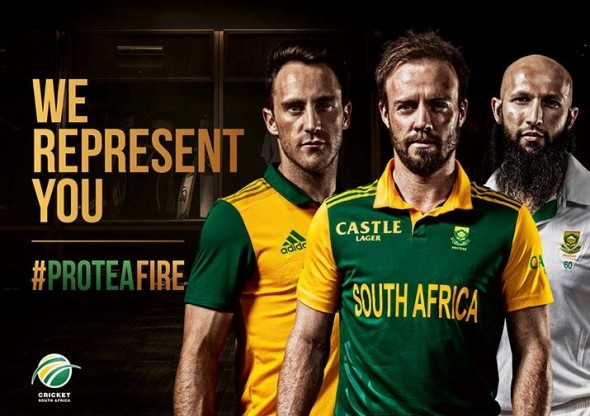 Castle Lager Proteas ODI captain, AB de Villiers, declared this a "special day" for the Proteas.
"#ProteaFire has lived within the team environment for the last four years and today we get to share it with our fans and our country," he said. "We hope this campaign will give the 60 million South Africans we represent a better idea of the people we are, and what the Proteas team environment is about. We have created an incredibly special environment and we look forward to sharing more of it in the lead up to an important season for us."
JP Duminy hopes South Africans will be able to draw inspiration from #ProteaFire. "#ProteaFire is about humility, resilience, courage, adaptability, unity and respect; these are key attributes of our rich and diverse country. #ProteaFire isn't just about what happens on the field, it's also about how we carry ourselves during our daily tasks. We hope that we can inspire and help shape our country by our actions on and off the field."
Hashim Amla also added that "despite the reality of our diverse backgrounds, religious beliefs and social upbringings, our common understanding has created a common purpose in the team that is built on our passion to represent South Africa.
"The real task is to get people to behave in a new way of thinking, rather than to think themselves into a new way of behaving."
Faf du Plessis, the Blue Label T20 captain, said: "The Proteas have developed an amazing team culture and the joy of representing South Africa is the driving force in making us want to play for all South Africans."
Lorgat added that credit should be given to Graeme Smith for having initiated this culture in the Proteas during his time as their leader.
Watch Video: This is #ProteaFire
According to CSA, the #ProteaFire campaign has the following objectives:
It is an opportunity to authentically communicate to South Africans what #ProteaFire is and what the Proteas stand for;
Unlike our other national teams, the Proteas spend around 160 days of the year away from home but their hearts stay in South Africa. Playing for South Africa is their inspiration no matter where they are;
Many people will look at the Protea flower differently. Not many South Africans know about the resilience, adaptability and will to survive of their national flower, the Protea;
It's the wish of the Proteas that during the course of the campaign South Africans feel they have got to know the team better; that they have a better understanding of who represents them; that they are proud that these are the chosen players; and that the players are extremely proud to represent their country and people.
The second part of the campaign will be launched in the first week of December preparing for the Proteas World Cup campaign, and urging the country to get behind the players. The third phase will kick off in February 2015 when the Proteas leave for the World Cup. Cricket Jersey Friday will be introduced for the duration of the 2015 ICC Cricket World Cup.