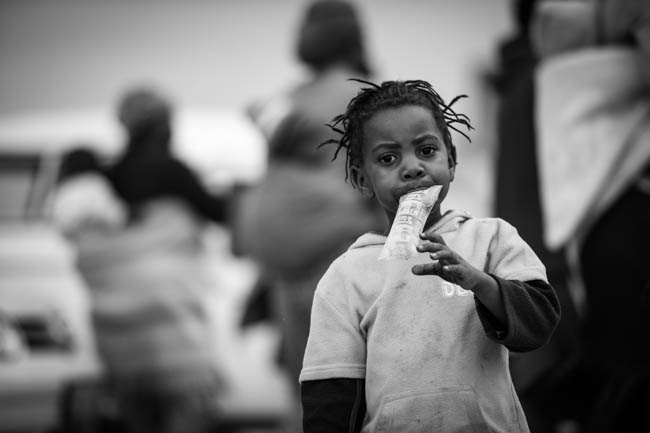 A week ago today a fire spread through the Kya Sands Settlement in Johannesburg, destroying 500 shacks and leaving approximately 2,000 people homeless. Photojournalist Brett Field visited the site a couple of days later, once the rest of the press had packed up and left, and what he found was the true story of Africa that they had left behind. Here, Brett tells it in his words…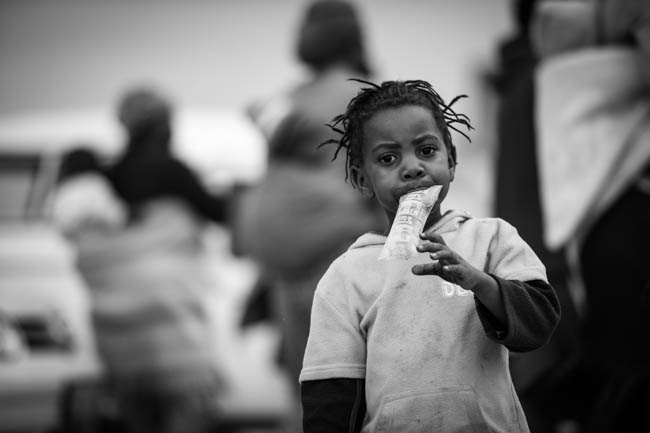 Kya Sands Informal Settlement Fire, South Africa – Photos & Text by Brett Field
Fire! 500 Shacks burned to the ground as a gambler continued to play cards forgetting she had lit her stove.
Kya Sands informal settlement was devastated when over 500 shacks were burnt to the ground. Many burnt while fire trucks were restrained on the outskirts due to the narrow 'roads' of the settlement which denied them access.
The newspapers were alive with this 'hot' news. Yet only two days later, before the last flames were extinguished, when I went to visit the settlement, the newspapers had already stopped reporting.
But they had missed the real story.
En route to the settlement I came across a woman in need of a lift. She was a resident who was a victim of the fire. While I drove her in she explained how it was the careless nature of a gambler that had cost her all her worldly possessions…of which she had had very little to begin with.
My first sight was this: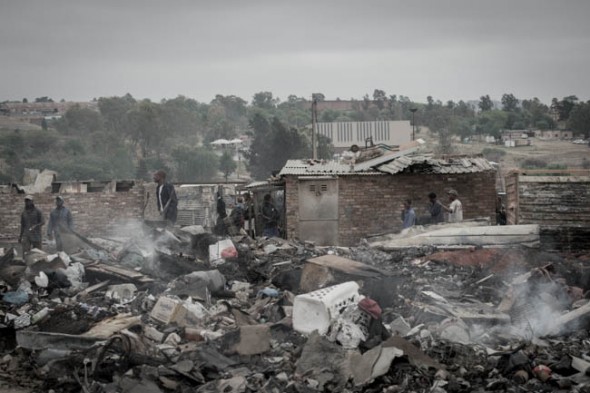 An image of smouldering ashes of what had been. The situation appeared to be one of despair.
Then a man appeared, walking across my lens. Carrying two logs and a saw. Heading into the affected area of the settlement.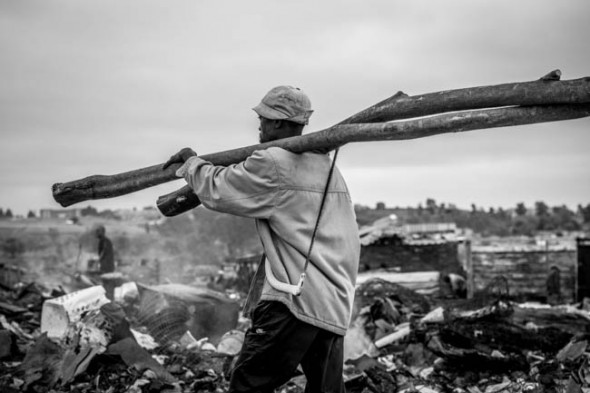 I followed him and soon began to see that there was activity all around me.
Restoration had begun at a blistering pace. Everyone seemed to be helping each other. A true example of community.
The real story that the press had missed out on was the one of the people of the Kya Sands informal settlement. The people that got up in the morning after losing everything they had.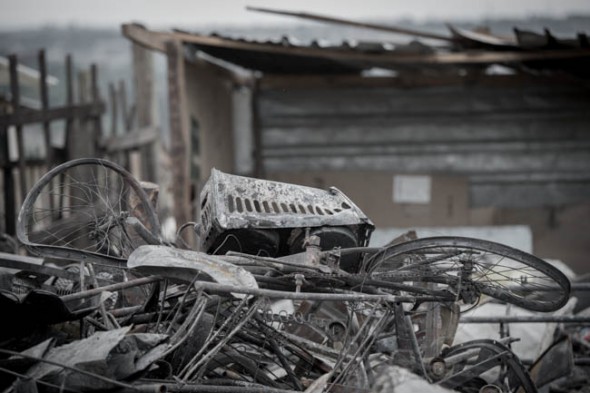 The people that got going on rebuilding their lives from the ground up…even though that was the smouldering sooty ground where they used to live.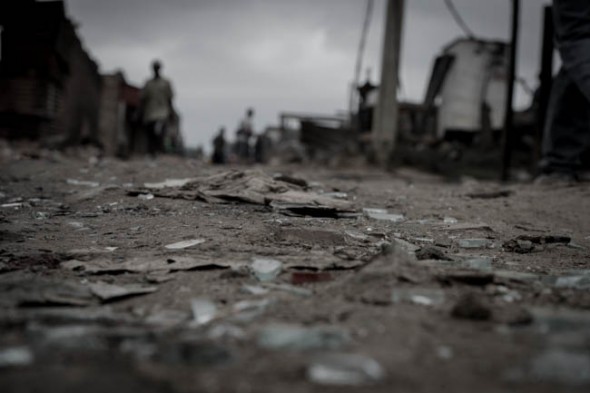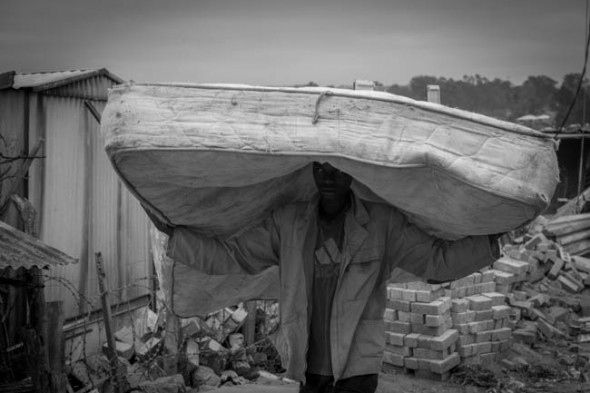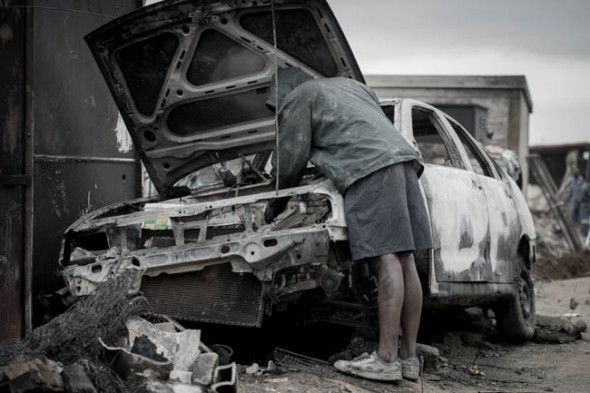 The people that keep on smiling despite their hardships. The people of Africa.
Please click here to VIEW THE ORIGINAL ARTICLE BY BRETT FIELD and MORE PHOTOS OF KYA SANDS.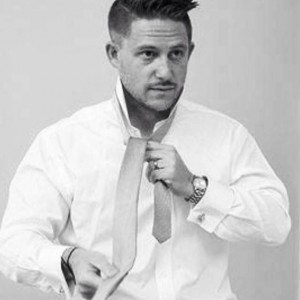 Brett Field is a Corporate Executive turned International Photographer, based in South Africa. He left a successful career as a marketing executive to follow his passion to be professional photographer. To this day he appreciates the privilege of doing a 'job' he loves. Marrying his wife Astrid was the #BestDayEver. Wedding photography allows him the freedom to spend more time with his wife and to work with people at their happiest. He thrives off the very real challenge of being creative, and enjoys "fearlessly pushing the boundaries of photography, which is an ever changing art form. As a Nikon Premium Professional I use only the best equipment available. This allows me to pioneer my unique approach."  Photography has taken Brett all over the world. From countless photojournalist assignments to weddings in South Africa, London, Paris & Malta. He has had the privilege of experiencing the sights, scenes & cultures of 45 Countries, across four Continents…and counting.
Visit Brett's website: www.brettfieldphotography.com
FB: www.fb.com/brettfieldphotography
Twitter: twitter.com/brettbfield