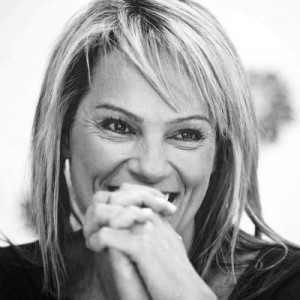 Good Morning, Mr Mandela is a memoir verging on a romance of sorts between Zelda la Grange and her boss, Nelson Mandela, a man who she served with dedication for 17 years as his personal secretary. It is a fiercely honest account of her emotional metamorphosis – from a conservative and prejudiced white racist South African, into a tolerant, caring human being. (Pls see
Update

in purple box below.)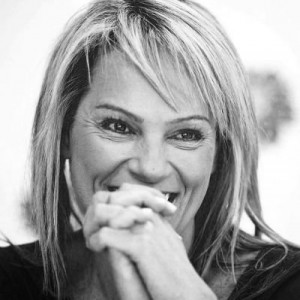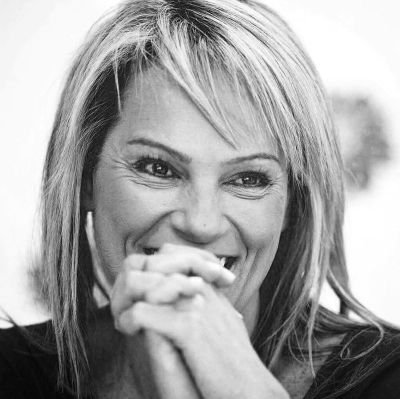 La Grange became the late Nelson Mandela's typist during his presidency (and his personal minder after he stepped down), at a time when she was skeptical of this new multi-racial country once ruled by white Afrikaners, her people.
It took many years of dedication, loyalty, expediency even and soul searching to chip away at her naive racial prejudices.
"I was brought up to believe that all black people were communists and atheists," she writes, and ponders that "perhaps if I had been oppressed, didn't have access to a decent school, a proper house, electricity and water, I would have asked different questions, and my brain would have developed into being more inquisitive about injustice at an early age. In any case it didn't."
La Grange's closeness to Madiba, gives us an insight – even though the details are discreetly left out – into this famous man's world: his personal quirks and dislikes. He expected people to be honest and treated everyone with the same courtesy and respect.
He was the only person in the world to get away with calling the British Queen by her name, Elizabeth. "Oh, Elizabeth, you've lost weight," he once said to her.
There are many accounts of trips abroad where Mandela was shameless in courting wealth, celebrities and royalty, a tactic employed by most politicians today one should add. Despite the criticism he received in the media for this, Mandela was on a mission: to help his fellow citizens who for so long had been denied the very basics in life. Celebrities helped raise public awareness about HIV/Aids, and from the wealthy he raised funds for worthy causes, like educating children.
La Grange's journey, so far, has been one of sacrifice – intermittent loveless relationships, sacrificing marriage and having children – and in the end losing Nelson Mandela and being excluded by his family even though she was the closest person to Mandela next to his wife, Graca Machel.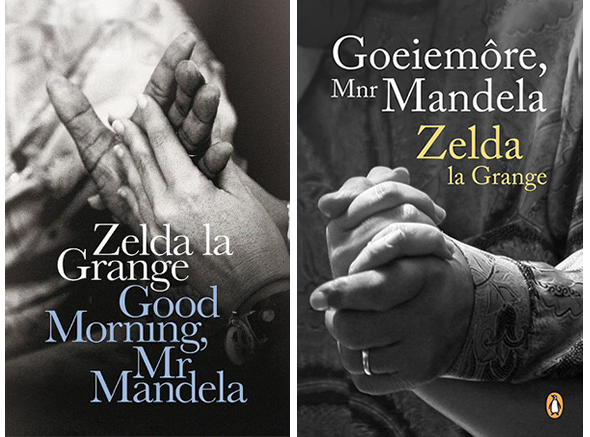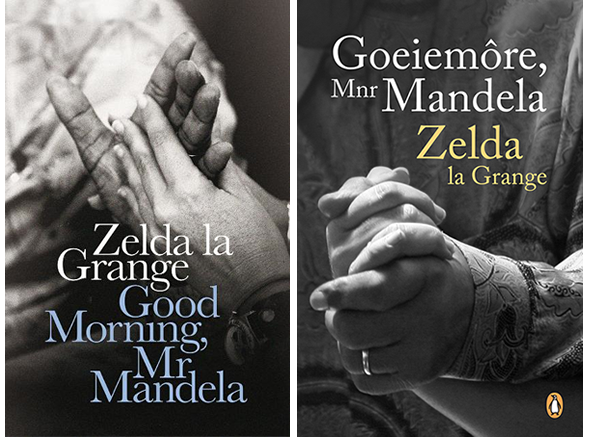 From the age of 23 until into her early forties, La Grange dedicated her life to serving Nelson Mandela. She takes comfort in the fact that her boss made the ultimate sacrifice – 27 years in prison – and that her service to him in the end "had given me peace and freedom. He had freed me from the shackles of my own fears."
Her memoir is an unsophisticated but raw and authentic account of her experiences and feelings, which ends with a lump-in-the-throat: the details of Mandela's gradual decline in health are sad, how members of his own family and party (the ANC) took advantage of his weakened state of mind, inter-familial jostling for power over his legacy, and her banishment from attending the funeral of her boss.
After such devotion and love, la Grange's faith in humanity was put to the ultimate test as she faced the reality that her close relationship with the world's most revered man, threatened members of his own family.
The book is published by Penguin and translated into nine languages across the world (and will possibly be translated into Chinese). It has been distributed in 11 countries (12 if China gets counted), and is available as an Audio book worldwide.
UPDATE 29 December 2014:
Zelda la Grange's book, 'Good Morning, Mr Mandela' has become a bestseller in South Africa, according to published figures released by Nielsen on book sales. Since June her book has sold 11 000 copies per month worldwide and in South Africa alone it has sold more than 50 700 copies. The Afrikaans version has sold 20 000 copies.
Inevitably, with success comes criticism. Miss la Grange's achievement has come under attack from various quarters since this report. She has been called a white hoer (whore) alleging her relationship with Mr Mandela was of a sexual nature. Miss la Grange claims she could have made much more money, if money was the motivation, by revealing "controversial stories about others". La Grange puts this abuse down to jealousy adding "In 19 years he [Madiba] treated me with dignity and respect, the contrary of what racist people now do."
In an open letter to Mandela published on her website for the anniversary of his passing, la Grange wrote "I've come to the conclusion that it is not only for you that we grieve, but also for our own loss – most importantly, loss of self-respect, which strains our respect for one another. I often look at how people behave and wonder what would have happened if you and others, like Mr [FW] De Klerk, had behaved as we do now."
La Grange takes a percentage of the sales, which so far amounts to R15m before tax. According to la Grange she will receive between 8-10% of total sales. (The standard rate to authors is usually between 12-15%.) A percentage of her sales will be donated to the Nelson Mandela Foundation.
MORE INFO
www.zeldalagrange.com/
Watch Video: Zelda La Grange, Nelson Mandela's aide, talks with Dawn Neufeld, The Broadcast TV, USA