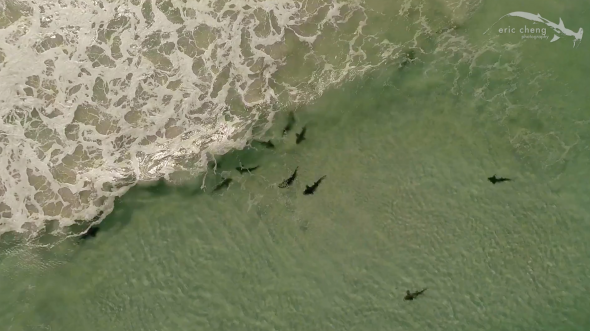 One of the most popular videos on social media this week is one filmed in Cape Town by a tourist…who may have inadvertently broken the law.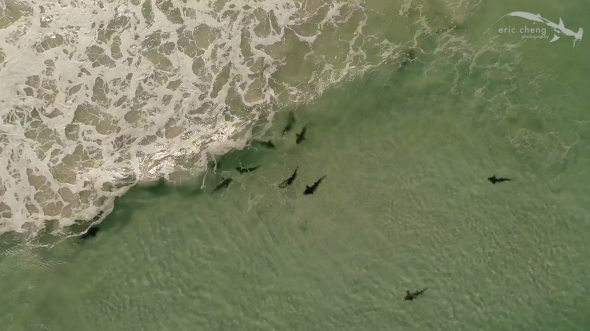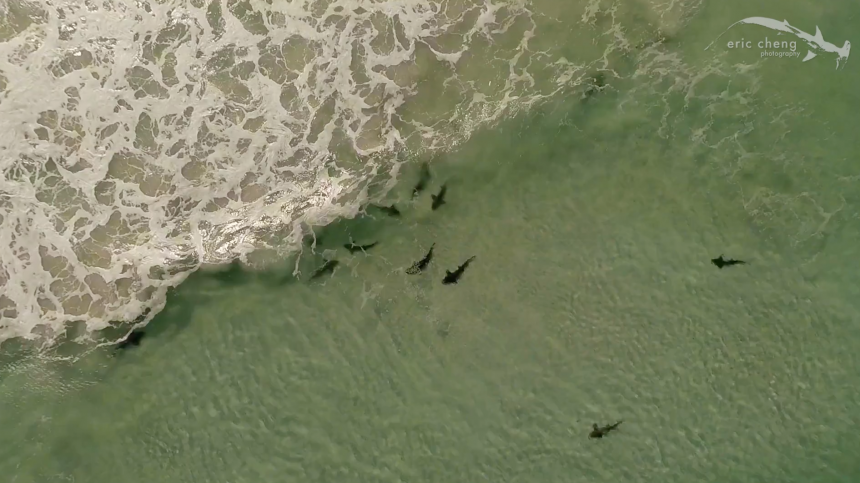 The video shows the stunning beauty of Cape Town and its surroundings including Table Mountain, Lion's Head, Cape Point, Seal Island, Hout Bay and Simon's Town…and also stars a shark or two.
Eric Cheng took the GoPro footage, using a Phantom 2 Quadcopter drone, during a holiday to South Africa in early August. The use of flying drones with a mounted camera was banned in the country by the South African Civil Aviation Authority (SACAA) in June 2014.
Nonetheless, one fan of the video, Tim Wightman, said on Vimeo "who really cares whether it's illegal or not? Was anyone harmed? No. So let's discuss something interesting. Like how cool this video was. Well done Eric."
Eric uploaded the exquisitely shot and edited footage to video-sharing website Vimeo a week ago.
Cheng describes the video – which is just under four minutes – as including "great white sharks from above at Seal Island, an aggregation of spotted gully sharks / sharptooth houndshark (Triakis megalopterus) in the surf near Cape Point in Table Mountain National Park, and a brown fur seal surfing in the waves."
Earlier today Cheng wrote on his Vimeo page that "the seal in the surf was my favourite", although it is the shark footage which has created some discussion amongst Capetonians!
Diana Moss commented saying "as a Capetonian this is incredible for us locals to see (and 1:27 especially makes me never want to swim in the sea again)."
She did add "but I'm interested to know if you know that flying drones in SA is technically illegal?" (Eric has responded to other comments on the Vimeo page since Diana's message was posted, but has not yet replied to hers.)
The film was shot using a DJI Phantom 2,  Zenmuse H3-3D gimbal and GoPro HERO 3+ Black.
Cheng, an award-winning Taiwanese American professional photographer who specialises in underwater photography, has been incredibly helpful in offering tips and advice to eager GoPro and drone users (like "I always use Naza mode so I can turn GPS on and off, and trigger Failsafe without turning the radio off").
In his biography, it mentions that Cheng is Director of Aerial Imaging at DJI, and is known for his "passion as an educator". That much is very clear! For those interested in learning more – please see his link here: skypixel.org/post/74923352573
Cheng knows what he's talking about. He is the editor and publisher of a website called Wetpixel, a community website of over 20,000 underwater photographers; and his photographs have appeared in magazines worldwide.
Cheng has also listed shortcuts to the video which is helpful to those who want to know the details: 00:03 Lion's Head, 00:34 Lion's Head dronie, 00:44 Table Mountain, 00:57 Cape Point kelp, 01:20 Cape Point shark aggregation, 01:36 Fur seal scares sharks, 01:45 Fur seal surfs, 01:51 Duiker Island, 02:11 BOSS400 crane barge, 02:21 Animal Oceans dronie, 02:33 Seal Island, 02:55 Great white sharks, 03:27 Simon's Town approach, 03:46 Credits.
The music in the video is "Digya" and "Tafi Maradi" by Kevin MacLeod (incompetech.com).