After years of talking about it, months of organising it, and one crazy day of filming it – Durbanite Marc Williams has produced a Zombie short film just in time to get us in the mood for Halloween.


The film – which lasts about six minutes – took Marc an entire year of on and off editing…but that could be because he's not a full-time moviemaker (just yet!). He's actually an accountant during office hours.
This is his most ambitious film to date, and the effort's paid off with a result that is polished and professional-looking. And in fact the make-up was so good that when some of the actors were leaving the estate where it was filmed, they were stopped by security who were concerned about the blood!
"We filmed it in Durban with no budget and a team of volunteers who I roped in because they're super-talented, and still willing to work free of charge," Marc told SAPeople.
Marc was still tweaking the video the day before it was released and admits he's never fully satisfied BUT "I am very proud of what we achieved here with no budget and blindly guessing as to how to do this as we went along."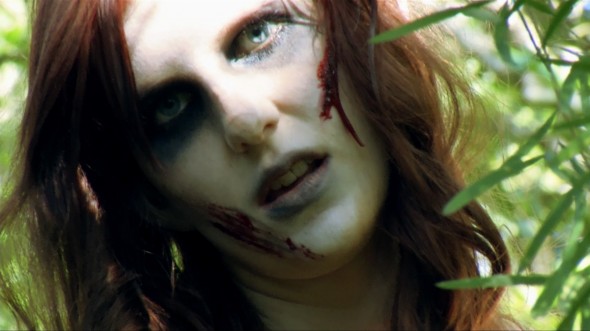 Marc's shout-outs go to:
camera man and director of photography Ignatius Gouws who brought his top of the range equipment and years of experience, not to mention putting his body on the line to get the awesome shots in the film.
Joy Meyer, who did all the makeup and directed the volunteers in getting so many Zombies ready for set in record time.
Jason Groom, the lead actor, who "stepped up to the plate like a legend, ran enough to complete a marathon, put horrible contacts in his eyes and endured a gruelling day on set. It was so much fun working with you."
"Granny Di, my favourite actress, who after being in hospital hiked into and out of the valley we shot in with full makeup and dress in blistering heat to do her scene, thank-you."
all the Zombies for running and sitting for hours in the make-up chair, followed by more hours trying to get it off.
the people that worked hard behind the camera and the people that popped in to help out just for a few hours because they wanted to be a part of the action, thank-you!
Watch Video: Becoming Undead
"A highly contagious virus is spreading across the globe, it's only a matter of time before you're Becoming Undead. A thrilling short film."
Watch Video: Behind the Scenes: Becoming Undead
More Info
www.srizzil.com/