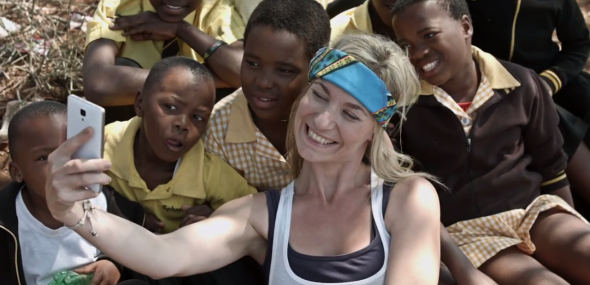 A Norwegian group has made a brilliant video spoof, highlighting the fact that stereotypes about Africa harm dignity, and calling on viewers to challenge the perceptions and vote for better fundraising campaigns that don't perpetuate debilitating myths of Africa.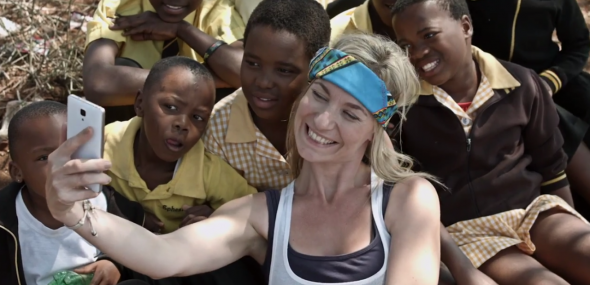 The video opens with a scene from a "reality show" in which volunteers race to throw food at "starving" African people, knocking the food they already have out of their hands. Contestant Lily (perhaps a play on "lily white") then appears on "Who Wants to be a Volunteer?"…which follows a similar format to "Who Wants to be a Millionaire".
Her final question is how many countries are there in Africa. And even though she selects the wrong answer, the judge pretends she is right and rewards her with the prize of saving Africa. "Hurry Lily," he says. "Africa's not going to save itself!"
The entire show is of course not real. It's a very smart observation of some well-meaning foreign aid workers who flood into Africa armed with little or no knowledge, and who thus cause more harm than help.
The video is made by The Norwegian Students' and Academics' International Assistance Fund, with funding from The Norwegian Agency for Development Cooperation (Norad).
There are those who have not realised that the video is a spoof, so the Students have made it very clear with this message on their YouTube page:
"We're messing with you. Who Wants to Be A Volunteer is – at least so far – not a reality show, and Africa is still not a country. But in our video, did you recognise the familiar stereotypes of how the African continent tends to be portrayed? Or the image of the "white hero" and the "exotic other"?
"We need to change the way fundraising campaigns are communicating issues of poverty and development. This is why we are awarding creative fundraising campaigns with the Golden Radiator Award, and stereotypical campaigns with the Rusty Radiator Award."
An international jury has nominated seven videos. Viewers are invited to decide the winners by voting at www.rustyradiator.com
Winners will be announced on 2nd of December.
Watch Video – Who Wants to be a Volunteer (and SAVE Africa)?
Btw – the video ends with an awesome rendition of Emiliana Torrini's "Jungle Drum". If you'd like to see the very quirky original featuring the Icelandic singer, click here.
More Info:
www.rustyradiator.com
www.twitter.com/AfricaForNorway
www.facebook.com/AfricaForNorway
www.saih.no