At first, the scene looks like another sensational sunset in South Africa blazing across the sky. But unfortunately this was a real fire burning on Elsies Peak today in Fish Hoek/Glencairn, Western Cape, South Africa. (See
Update

below.)

Local professional photographer Robyn Gwilt – from RobynG Photography – took the dramatic set of photos on this page.

"It's been one hellava week," she says,"for personal reasons, with the loss of loved ones; and after a funeral in Joburg, I returned home this evening to find that Fish Hoek (Elsies Peak in particular) was on fire…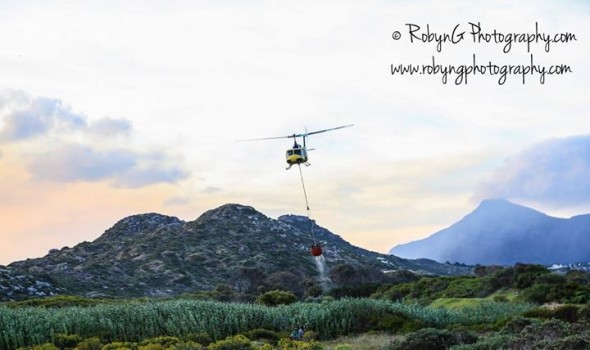 "It started in Glencairn about mid-day apparently, then spread with the strong wind… and came over the mountain towards OUR house…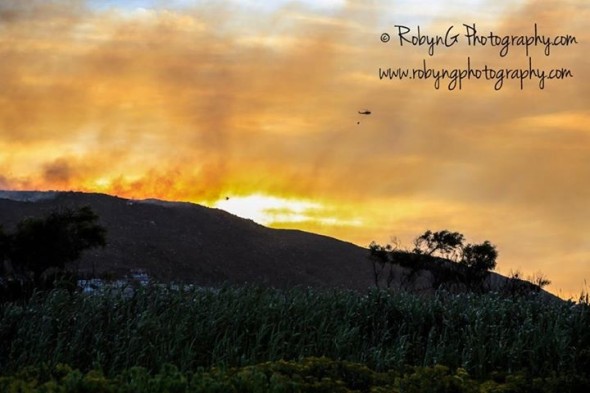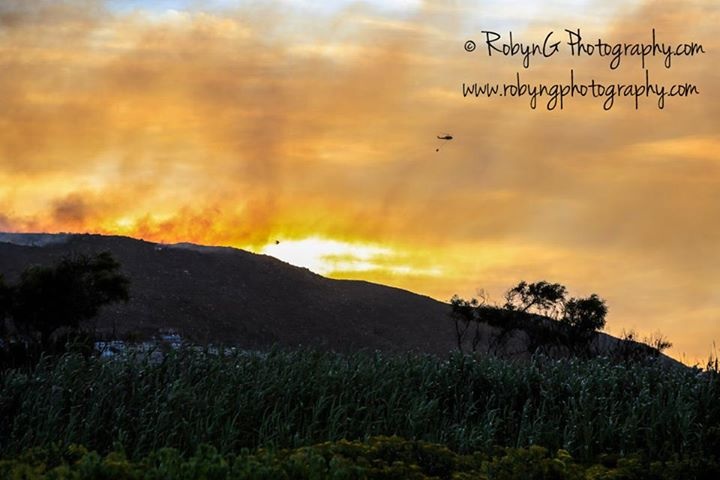 "Big 'up's' to the fire-fighters and community, and especially the guys in the choppers and spotter plane – dangerous work, they must be exhausted! Thank You!"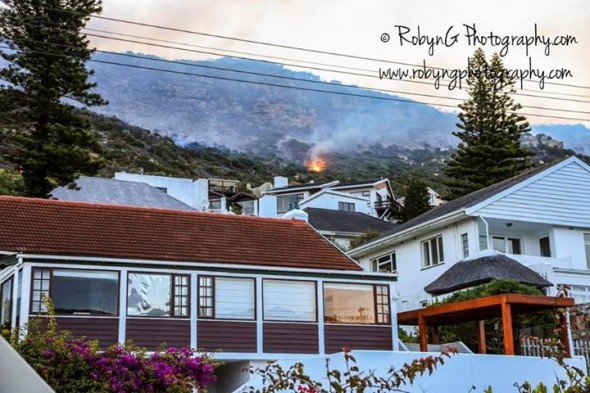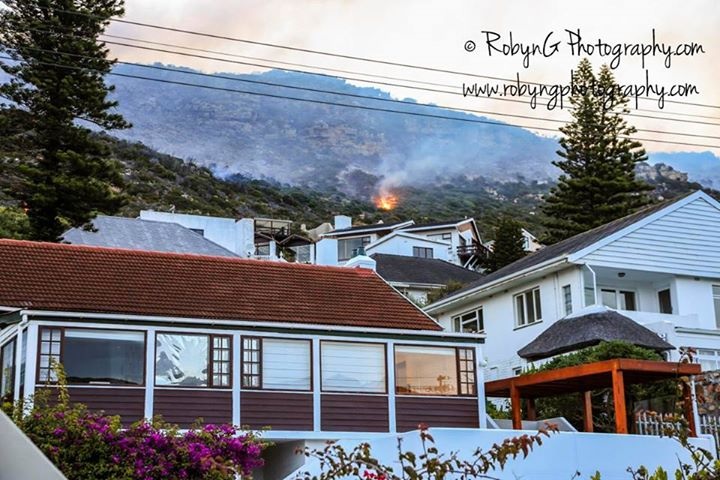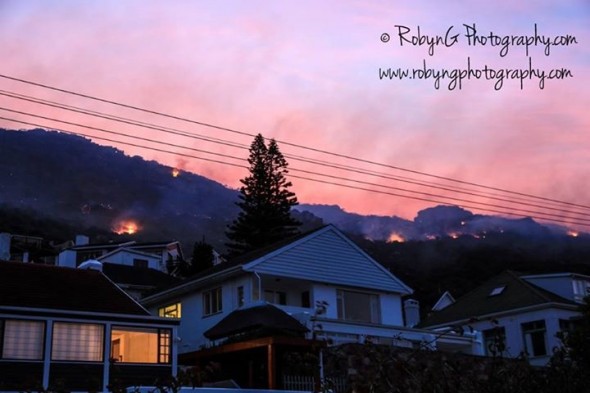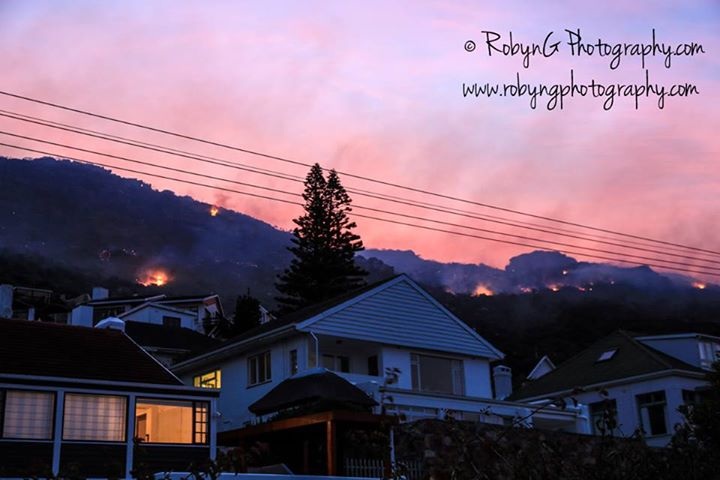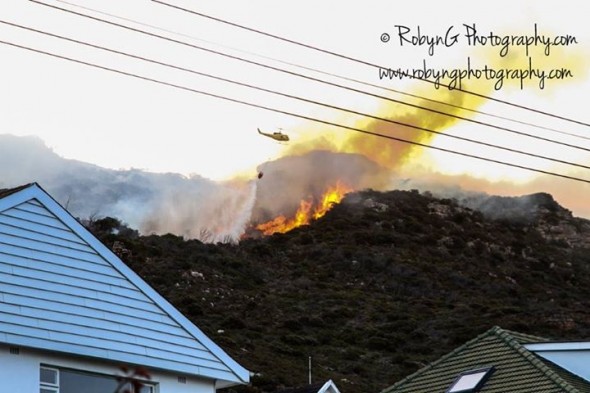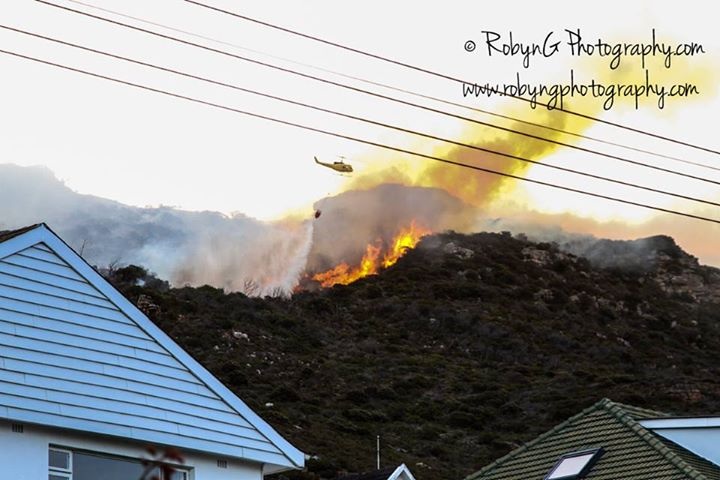 UPDATE Thursday, 20 November 2014: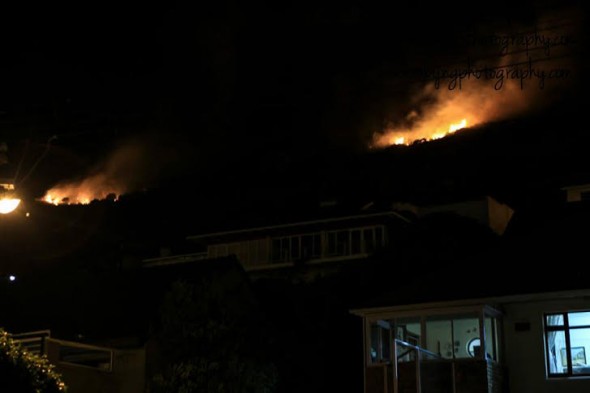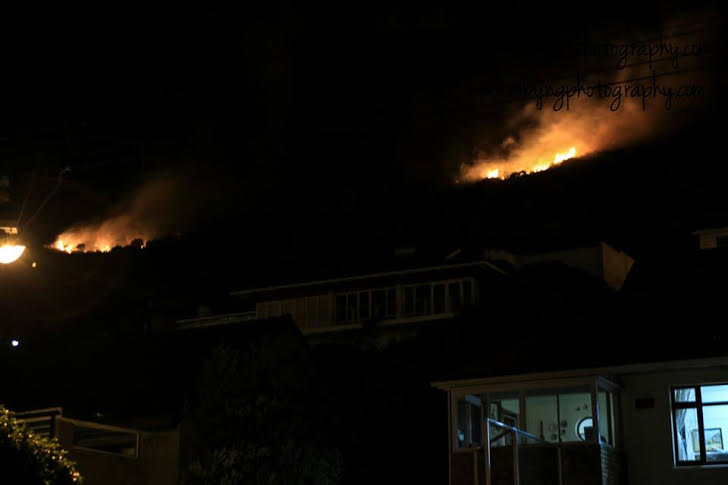 "The heroes are back," says Robyn. "The fire was contained last night but still continued and the wind was still here when I woke up. And thanks to the Firefighters, so was I!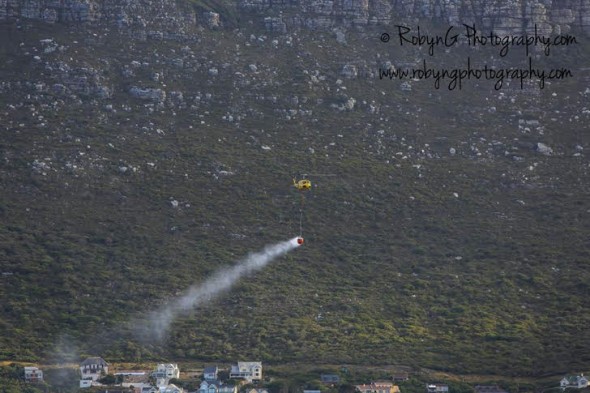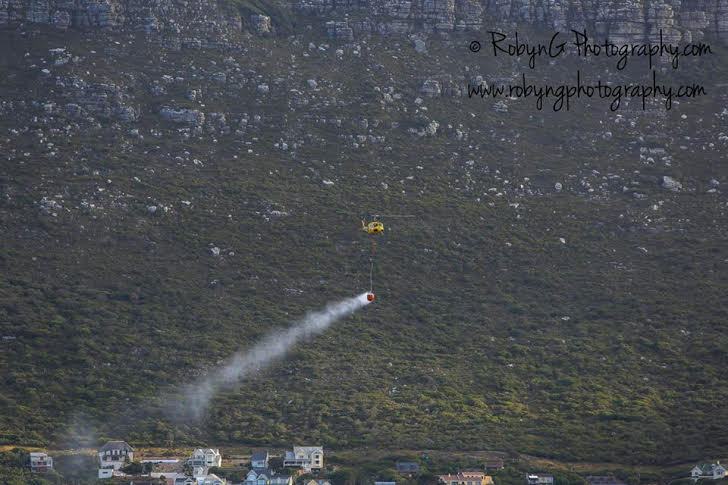 "The choppers are back this morning. Straight over our house, sharp turn right…left hand down a bit. Thank you for keeping us safe!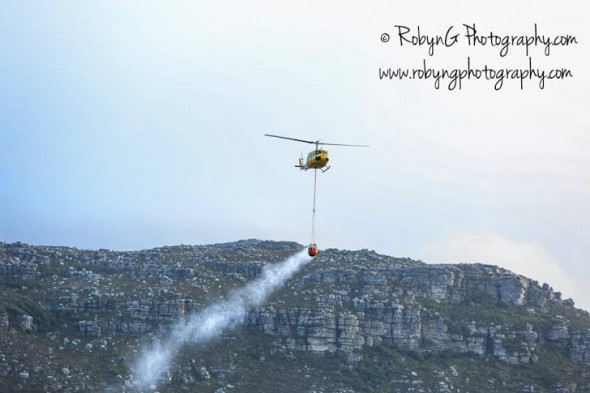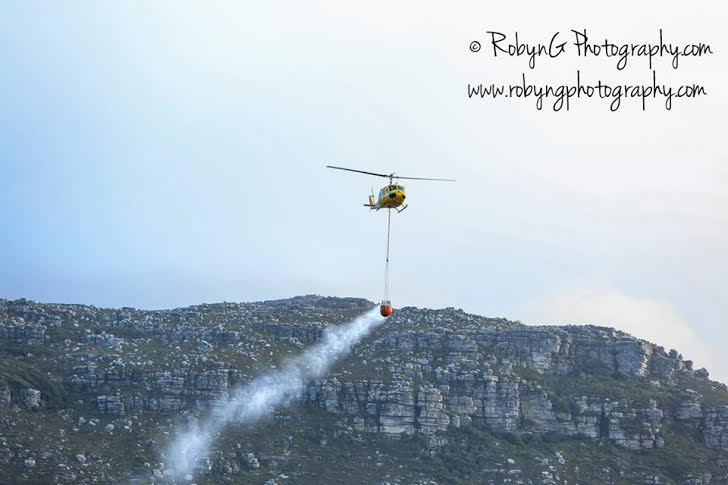 "These are all Volunteers – please support them with donations, food, drinks, whatever you can – www.vws.org.za/"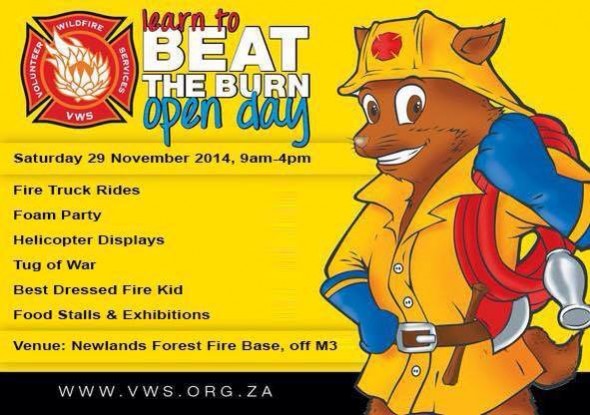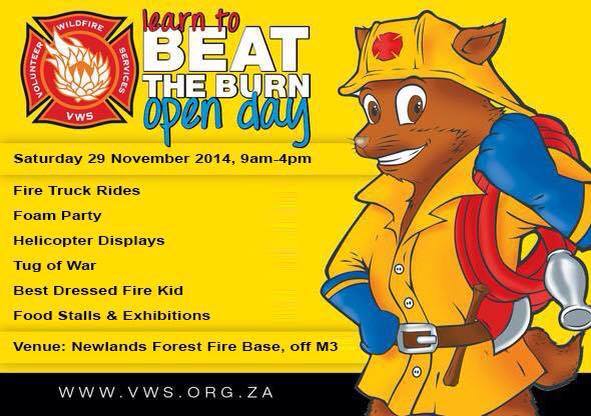 To see more of Robyn's photos, please like her Facebook Page:
www.facebook.com/Robyn.Gwilt.Photography
TO VIEW REPORTS ON THE MUIZENBERG FIRE OF 01 AND 02 MARCH 2015, CLICK HERE.