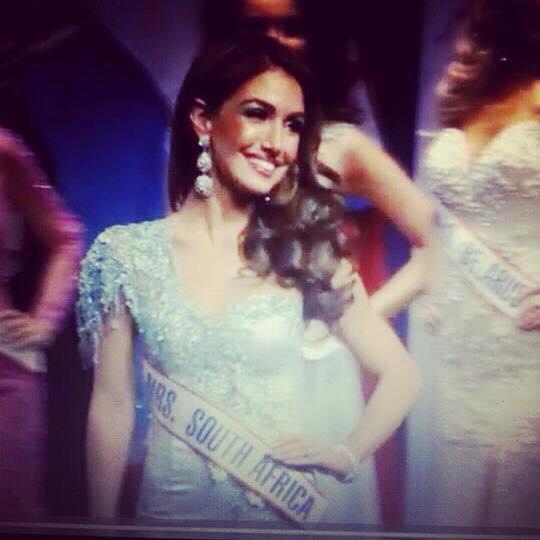 Her country fell in love with her before she was even crowned first runner up at Mrs World on Wednesday evening. And to many South Africans watching, Sarah-Kate Scott will always be their winner.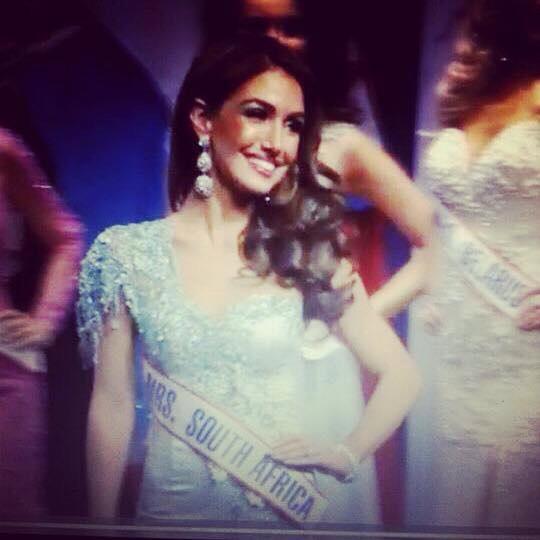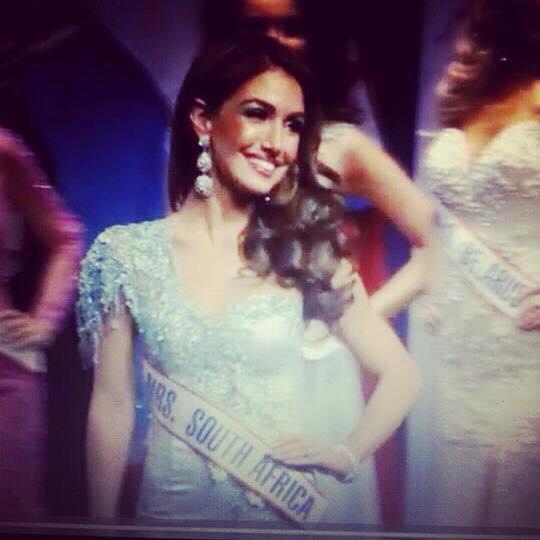 The thirty-one year old mother of two sons is a successful business woman who has conquered one of the toughest challenges life could hand a mother – helping her eldest son fight cancer. He was diagnoses at the tender age of 18-months-old, and together with her husband – well know media personality Darren Scott – they fought and won the battle against cancer.
Today Sarah-Kate owns a bespoke gifting company, the Turquoise Tiara, and uses her life experience to inspire others.
In the Question and Answer section of the Mrs World event, which was held in Maryland, USA, Sarah-Kate – representing South Africa – said "all of us face adversities, all of us face challenges – whether it's in our marriage, personal lives or  businesses – and I want to encourage you today that you don't need a crown, you don't need a title to get inspiration within your community.
"You need to get up every day, and just wake up and know that just a smile might change someone's life.
"My first-born is a cancer survivor, and I'm honoured that my country respect me for the fact that I just kept on fighting for his life, and that we made a foundation to help other children in our country. You can be an inspiration to your neighbour. You can be an inspiration to the world. All it starts with sometimes is a smile."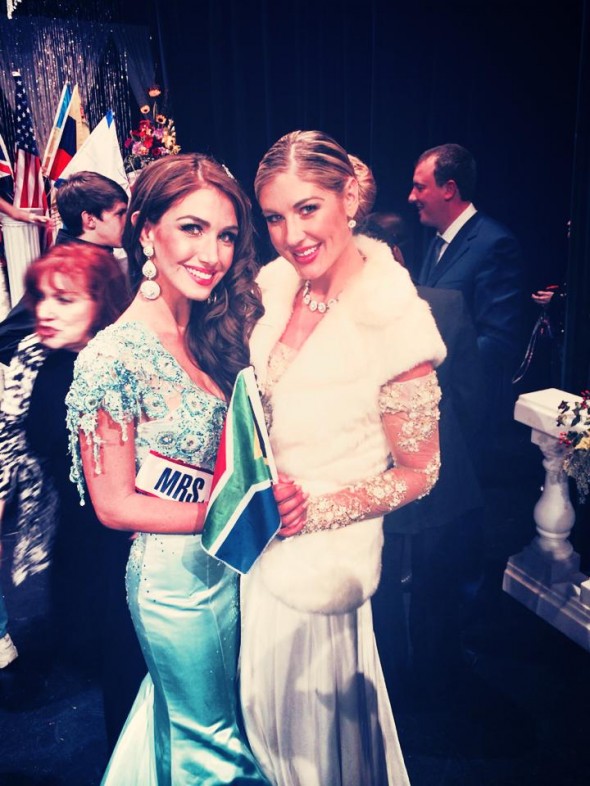 Sarah-Kate is a patron for 'Cupcakes for kids with Cancer' and will be continuing her work for CANSA (one of the pageant's official charities) during her reign. She also wants to create a "Mom Movement" to reinforce positive upliftment and would like to be a "vessel to help others".
Fans of Sarah-Kate took to social media to tell her how proud she had made them in America.
Sarah-Kate responded on Facebook with the message "No words can describe this feeling! My dream to represent our beautiful country came true! I am so honoured and humbled to have been crowned 1st runner up at Mrs World! I thank you from the bottom of my heart for ALL your messages of love and support along with your prayers! I am proud to come home having waved our flag high! I love you all so much! God bless."
The Mrs World title was won by Mrs Belarus, and Mrs Peru was placed third.
https://www.youtube.com/watch?v=ihMx99g5hkI