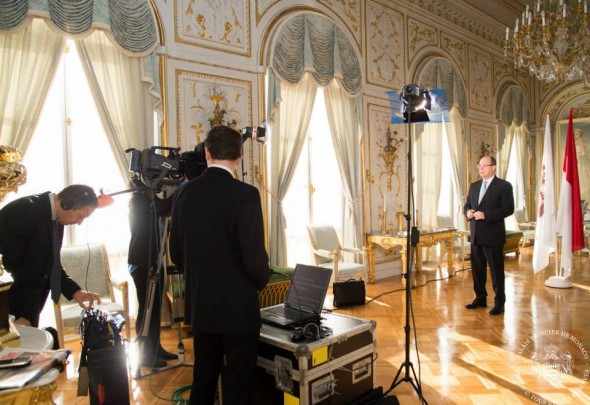 Prince Albert II of Monaco, has made an announcement via video following the births last night of the new royal twins. His South African wife, Princess Charlene, delivered son Jacques and daughter Gabriella on Wednesday evening in Monaco.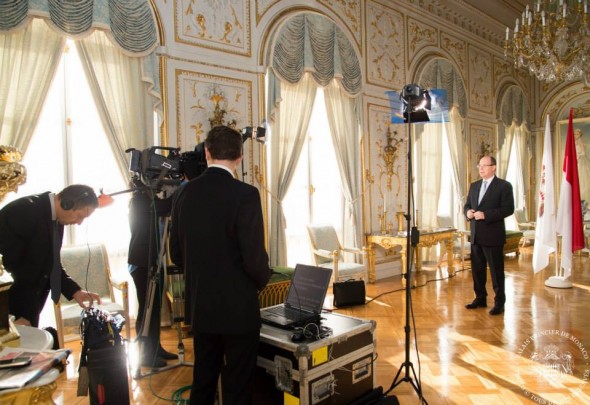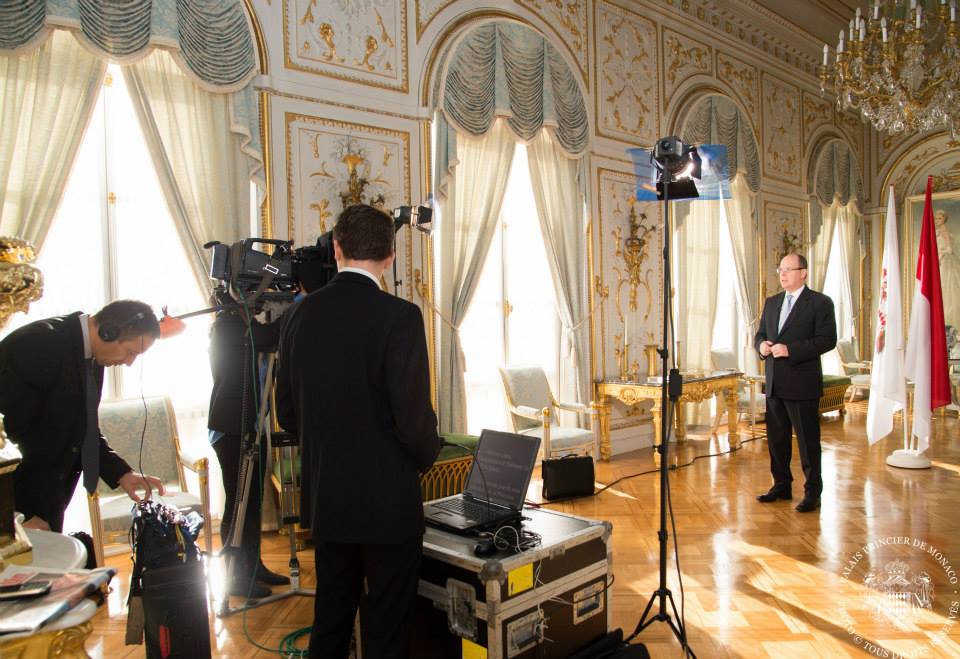 In the video  the Prince says: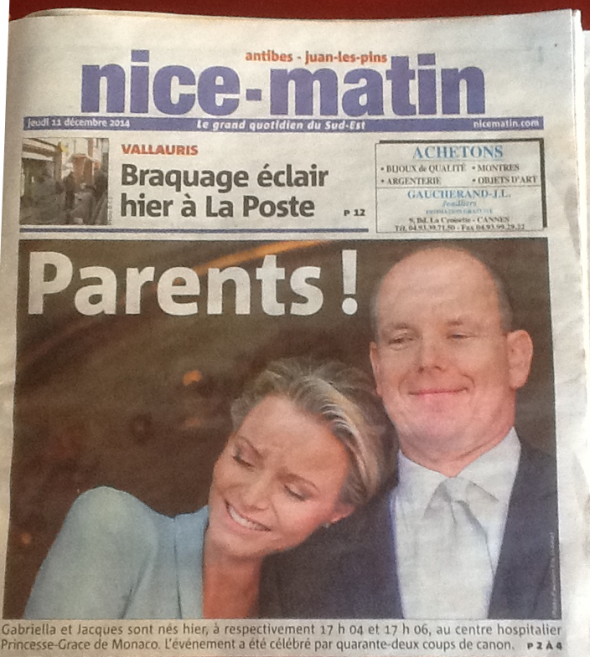 "My Dear Fellow Citizens and Residents of the Principality,
"It is with great joy that I have the pleasure of announcing that Princess Charlene gave birth on Wednesday 10th December 2014 to one boy and one girl named:
– Jacques, Honoré, Rainier, who will bear the title of Crown Prince,
and
– Gabriella, Thérèse, Marie, Princess and second in the line of succession.
"I wish to share this moment of happiness with the Monegasque people and more widely with all my country's residents.
"These births further bolster the feeling of community that unites us.
"I would also like to express my sincere gratitude to all those, in Monaco and across the world, who have expressed their attachment to the Princess, myself and my Family.
"Thanks be to God for this blessing."
The Principality has spent the past 24 hours joyously celebrating the birth, starting with the palace being illuminated last night, church bells ringing and forty-two cannon shots (21 for each child) being fired from the Fort Antoine.


Registries are open for signatures at the Petits Quartiers of the Princely Palace between 9h00 and 18h00.
Congratulatory messages can be sent to secr2s@palais.mc
The couple has asked that donations be made in the form of cheques (which will be distributed to charities) in lieu of  gifts being sent.
The twin babies will be officially presented by their parents at the Place du Palais on Wednesday 7 January 2015, which will be a public holiday for all those who work in Monaco.
Click here to watch the Video Message from Prince Albert II of Monaco on Birth of Twins. The English version of his speech begins at about 1 minute.