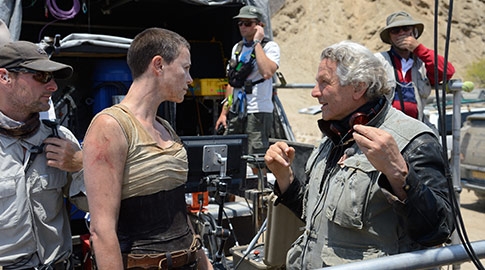 Fans of the 'Mad Max' series are going mad for the latest official trailer for 'Mad Max: Fury Road' which stars South Africa's Charlize Theron and was filmed in Namibia.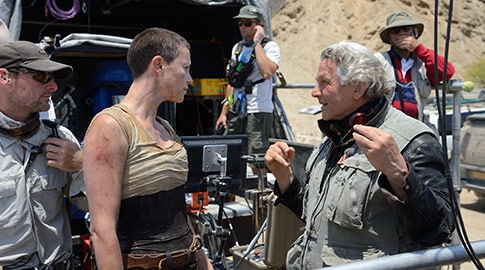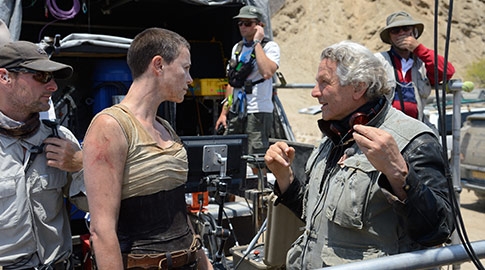 Filming of this fourth Mad Max movie was moved to Namibia, from its usual location in Australia, after heavy rains turned the desert-like vegetation around Broken Hill into a carpet of green with blooming flowers…not very suitable for post-apocalyptic scenes!
Luckily Namibia provided the perfect alternative for the Wasteland!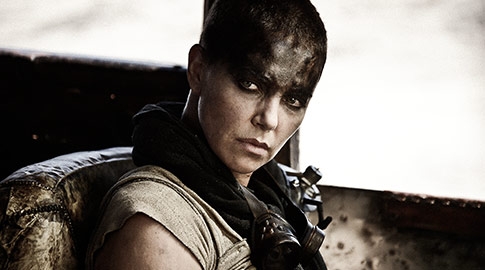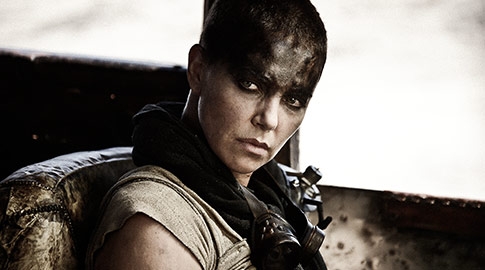 South African Ruan Mey, founder of Guides & Rangers page on Facebook, was in Namibia at the time of filming a couple of years ago.
"It was a real pleasure to have seen Mad Max being filmed in Namibia between Brandberg and Henties Bay, especially the creativity they showed in the vehicle designs," he says, adding "…and guess what?! Charlize Theron also shops at Spar."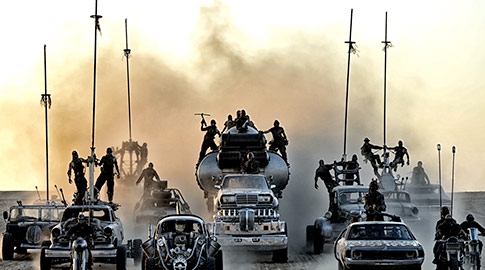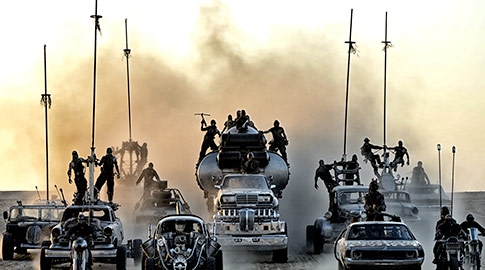 Oscar-winning Theron stars as  an elite Imperator, Furiosa in the film which returns to the world of the Road Warrior, Max Rockatansky…although this time he's played by Tom Hardy ('The Dark Knight Rises') instead of Mel Gibson who made the role so famous.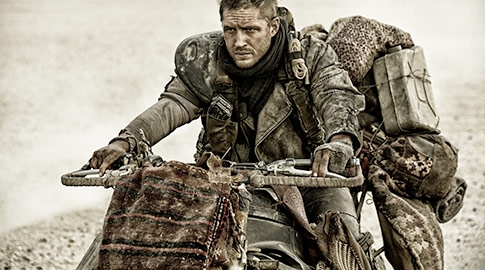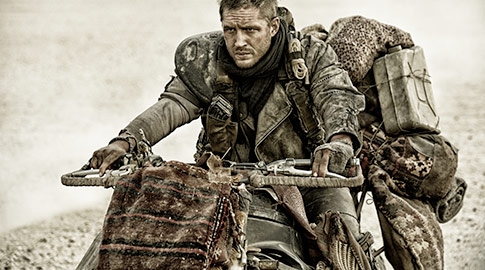 Haunted by his turbulent past, Mad Max believes the best way to survive is to wander alone…but of course he gets swept up with a group fleeing across the Wasteland in a War Rig driven by our Charlize. Her group is escaping a Citadel tyrannized by the Immortan Joe, from whom something irreplaceable has been taken. Enraged, the Warlord marshals all his gangs and pursues the rebels ruthlessly in the high-octane Road War that follows.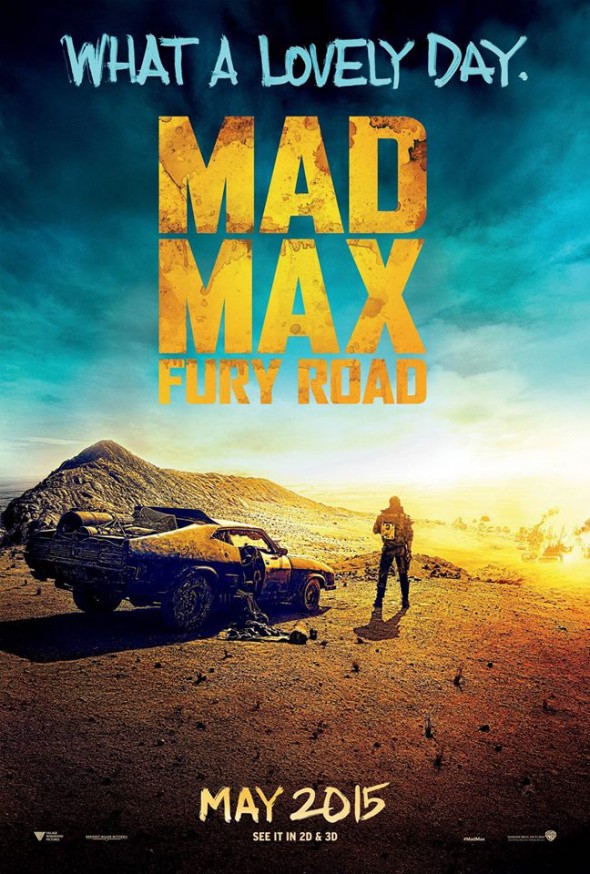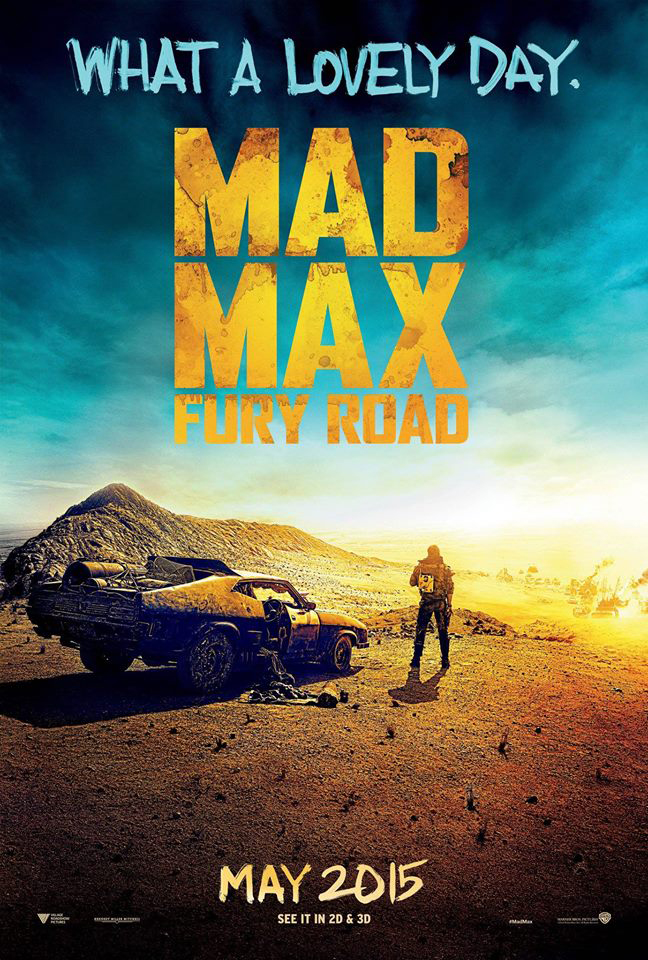 We already published the Official Comic-Con Trailer back in July, but this latest trailer is being touted as the "Official Theatrical Teaser Trailer". It presents "a world without hope. Without law. Without mercy." A world gone mad.
Australian director George Miller is again at the helm for this fourth Mad Max movie. Miller is the originator of the post-apocalyptic genre and mastermind behind the legendary 'Mad Max' franchise…and has directed, produced and co-written this latest offering.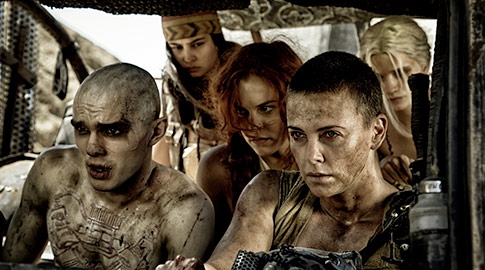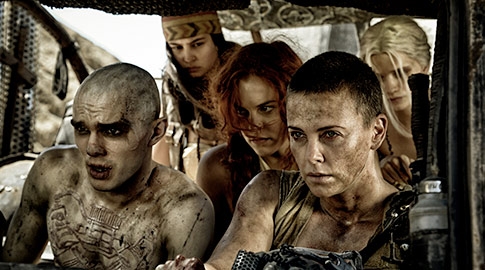 Joining actors Hardy and Theron, are Nicholas Hoult ("X-Men: Days of Future Past") as Nux; Hugh Keays-Byrne ("Mad Max," "Sleeping Beauty") as Immortan Joe; and Nathan Jones ("Conan the Barbarian") as Rictus Erectus. Collectively known as The Wives, Zoë Kravitz ("Divergent") plays Toast, Riley Keough ("Magic Mike") is Capable, Rosie Huntington-Whiteley ("Transformers: Dark of the Moon") is Splendid, and supermodel Abbey Lee is The Dag, and Courtney Eaton is Fragile. Also featured in the movie are Josh Helman as Slit, Jennifer Hagan as Miss Giddy, and singer/songwriter/performer iOTA as Coma-Doof Warrior.
The cast is rounded out by well-known Australian actors John Howard and Richard Carter, supermodel Megan Gale, Angus Sampson, Joy Smithers, Gillian Jones, Melissa Jaffer and Melita Jurisic.
Mad Max: Fury Road – Official Theatrical Teaser Trailer [HD]
The film is scheduled for release on May 15, 2015.