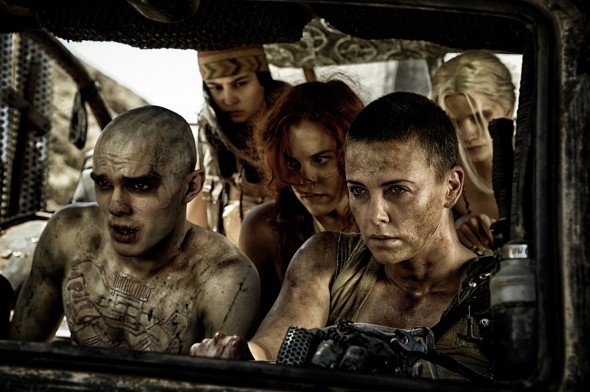 Here it is – the official trailer for Mad Max: Fury Road – starring South Africa's Charlize Theron and filmed in Namibia.
We all saw the photos of Charlize during the filming of the movie, hanging out in Camps Bay on her off-days, with her hair shaven off. Now we can see the results that all Mad Max fans have been waiting for…and she is hardly recognisable in her role as Furiosa.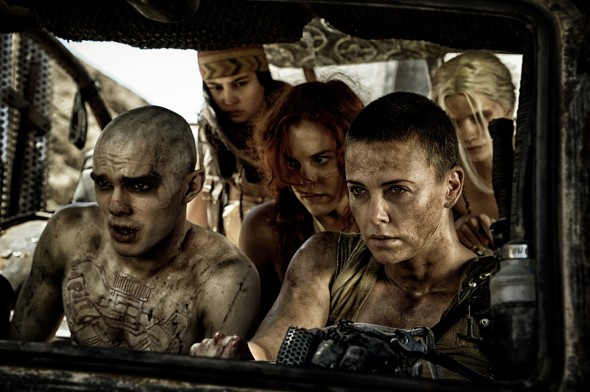 Filming of Mad Max had to be moved from its usual location in Australia because heavy rains had transformed the desert-like appearance around Broken Hill in New South Wales into a green wonderland with an abundance of flowers – a very non post-apocalyptic scene! Namibia was chosen instead.
Some fans who've watched the trailer have been disappointed that there isn't even a cameo appearance by Mel Gibson, who made the role so famous, to pass the baton – so to speak – to Tom Hardy (our new Mad Max).
Co-stars in the movie include Nicholas Hoult, Hugh Keays-byrne, Nathan Jones, Zoe Kravitz, Riley Keough, Rosie Huntington-Whiteley, Abbey Lee Kershaw, Courtney Eaton, Josh Helman, Jennifer Hagan, Megan Gale and Angus Sampson.
According to the film's notes, the plot is as follows:
"Mad Max: Fury Road" is the fourth film of George Miller's Road Warrior/Mad Max franchise co-written and directed by Miller. The post-apocalyptic action film is set in the furthest reaches of our planet, in a stark desert landscape where humanity is broken, and most everyone is crazed fighting for the necessities of life.
Within this world of fire and blood exist two rebels on the run who just might be able to restore order… There's Max (played by Tom Hardy from "The Dark Knight Rises"), a man of action and a man of few words, who seeks peace of mind following the loss of his wife and child in the aftermath of the chaos.
And… Furiosa (played by Charlize Theron from "Prometheus"), a woman of action and a woman who believes her path to survival may be achieved if she can make it across the desert back to her childhood homeland.
MAD MAX: FURY ROAD – Official Comic-Con Trailer
The sci-fi adventure film is due to be released on May 15, 2015.
Official Website: www.madmaxmovie.com/