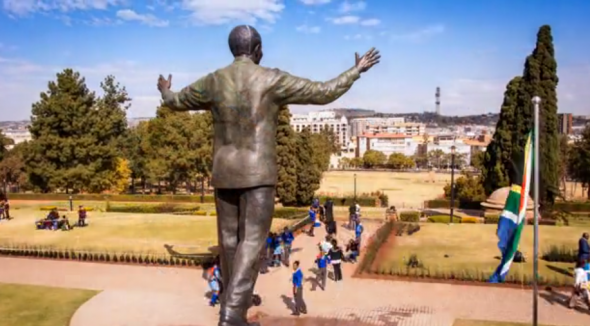 Awesome Time Lapse Sequence of Nelson Mandela Statue
For those who haven't had a chance to visit the new Mandela Statue at the Union Buildings, check out this awesome time lapse sequence which conveys just how large this 9-metre high bronze sculpture is as it towers over the crowds below. (Scroll down for video.) The 2 minute 55 second video was compiled by Rushdi Nackerdien […]

For those who haven't had a chance to visit the new Mandela Statue at the Union Buildings, check out this awesome time lapse sequence which conveys just how large this 9-metre high bronze sculpture is as it towers over the crowds below. (Scroll down for video.)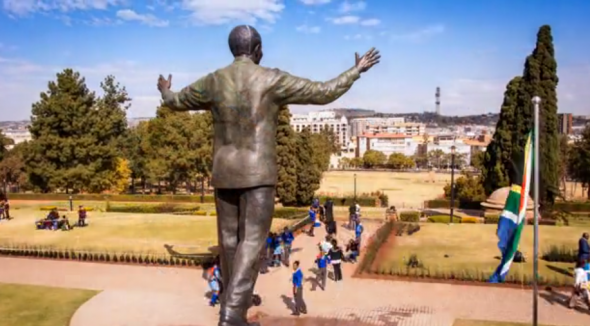 The 2 minute 55 second video was compiled by Rushdi Nackerdien after he took a whopping 2,380 photos over several days last month!
The photos were shot at 2 to 3 second intervals, using a Nikon D700. Rushdi's biggest challenge was apparently removing the dust after "windy days in winter on the Highveld!"
Watch Video: Time Lapse of Nelson Mandela Statue, Union Buildings, Pretoria, South Africa
Mandela Statue from Rushdi Nackerdien on Vimeo.
Mandela's statue was unveiled at the Union Buildings in Pretoria on South Africa's Day of Reconciliation, 16 December 2013, which marked the end of the official 10-day mourning period for the beloved former President who had passed away on 5 December.
The statue cost R8-million to construct and is the tallest figurative bronze sculpture of Mandela. It was created by Andre Prinsloo and Ruhan Janse van Vuuren. More info about the Nelson Mandela Statue.
The towering statue is intended as a constant reminder to South Africa to maintain Madiba's values of unity, reconciliation, compassion and ubuntu.