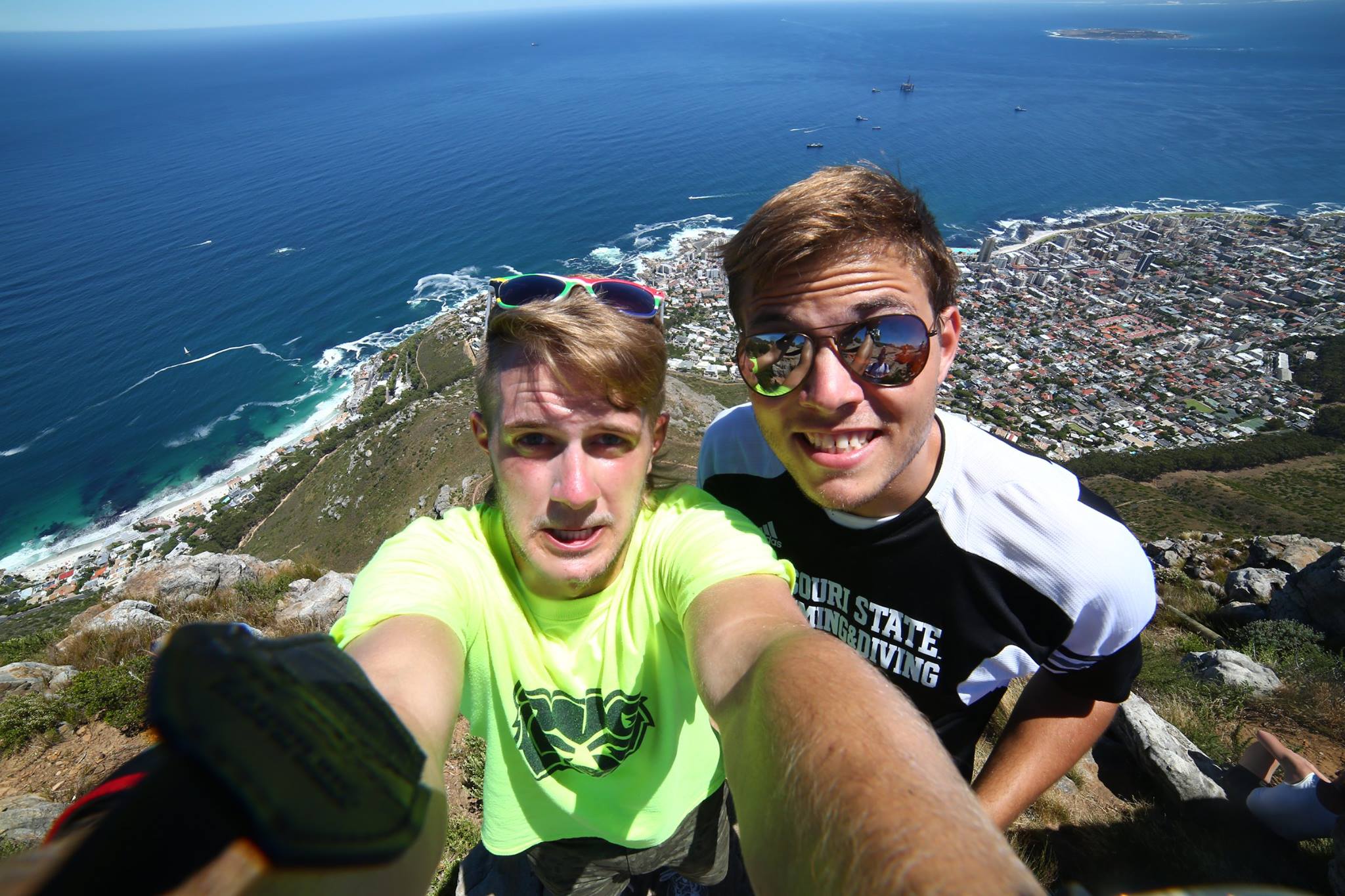 A South African student based in the USA, has put together a cool 11-minute-video of the "best six weeks" of his life – proudly showing his American buddy around our beloved South Africa. And when you watch the video – which he's called 'Showing the Yank South Africa' – you'll feel like you were on the trip too!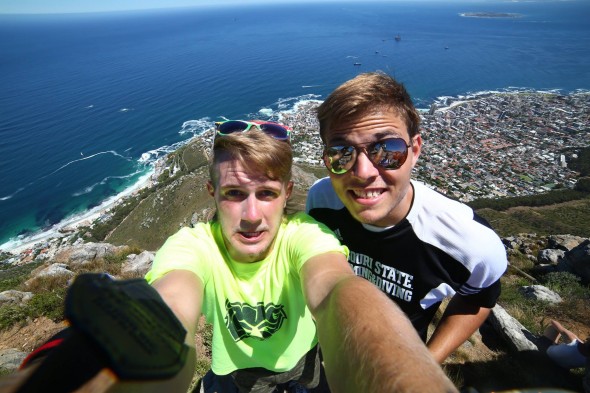 After uploading the video, Daan (Daniel) Jansen wrote: "FINALLY!!! Over a year later I finally found time to put the best six weeks of my life in 11 minutes!!! Must say I got a bit emotional editing this. I miss home!! Thank you to everyone who helped to give the Yank – Josh Pfaff – the South African experience!!!!"
Daan went to America…"five years ago to study and swim for Missouri State University in Springfield Missouri. I recently graduated with my degree in Digital Film Production with a minor in Business. I just started up my master for producing and screenwriting."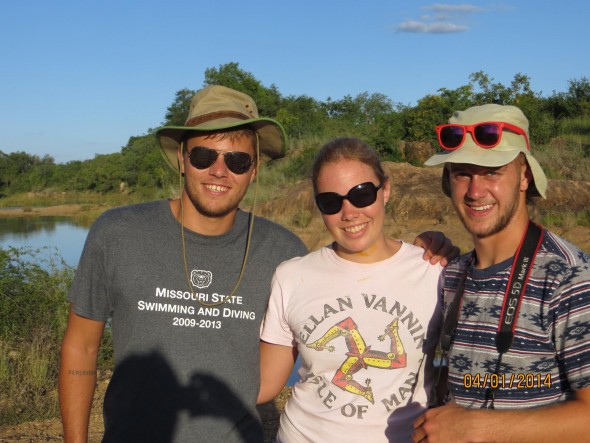 His friend Josh (the lucky 'Yank' referred to in the video title!)…"is a film student here at Missouri State and we met about two years ago when we started working on a film project together."
The locations in the video include…"Polokwane, which is where I'm from. We visited my sister in Cape Town, and a friend in Hermanus, which is where we did the Cliff jumping. We did the shark diving in Gansbaai. Safari at a game farm 45 minutes from Tzaneen. The fun on the beach was at Port Edward. The Water Park was Wild Coast Sun Hotel: Wild Waters Waterpark. Then we stopped for a day at Little Switzerland. We also were in Pretoria where I showed him the statue of Nelson Mandela."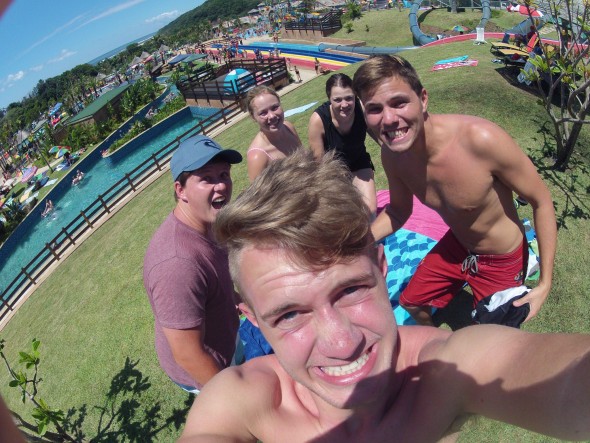 The other people in the video include "a golfer in Cape Town that I met here in the US – she played golf for Missouri State. In a few clips of Cape Town that's my best friend and my oldest sister; and the rest are my family, and my youngest sister's boyfriend."
Daan loves talking about South Africa…"Everyone here knows that. In my five years here [in the USA] I've had so many conversations with people who completely had a different idea of what South Africa was like. I am a teaching assistant at my university, and I showed my students the video, and they were amazed."
And he was proud "to show Josh my city, and just how GREEN and BEUATIFUL South Africa is. The thing I was most proud of was for him to meet my family and experience how we celebrate Christmas. I am part of a big family and it was so cool to introduce him to everyone and just show him my culture and where I am from."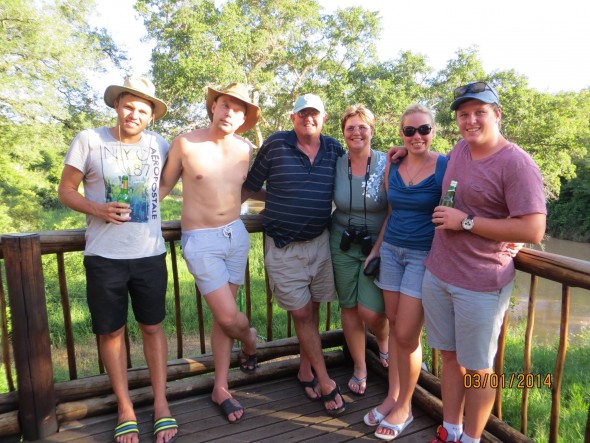 Josh's reaction to visiting South Africa? "He was shocked! For example: I took him to a mall one day and he was so surprised that our mall was nicer and bigger than the one he has in his hometown back in America. He was surprised how westernised it is compared to what he thought. He was just amazed in general about how cool and beautiful South Africa is."
Daan, who moved to the US to study and swim, plans to "do my OPT after I graduate, and then come back home. I love to travel in the USA. Been very lucky to explore a lot of this great country and I hope to continue doing that during my last two years here."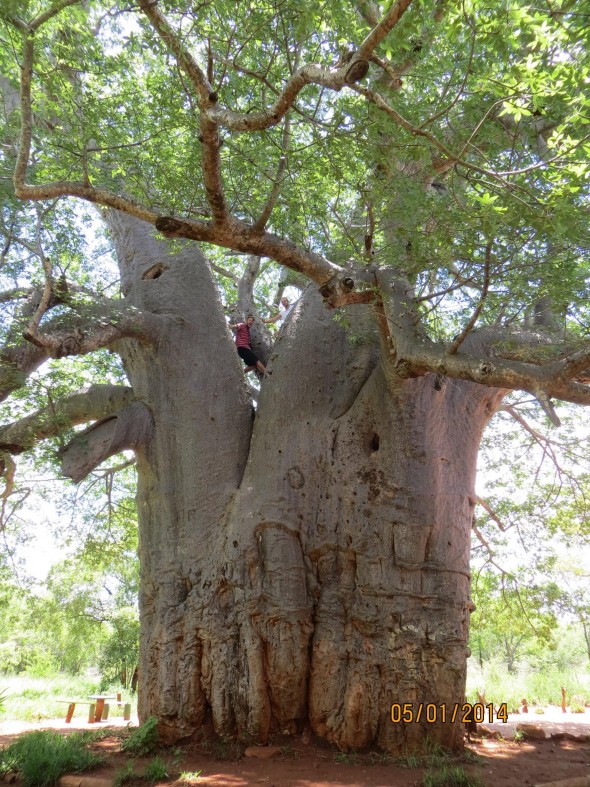 Until then, the things he misses most are his "family, the weather, and going to the Kruger National Park. My family are big nature lovers, and going to the Kruger National Park is always the number one thing on my To Do list."
Watch the Video – Showing the Yank South Africa!