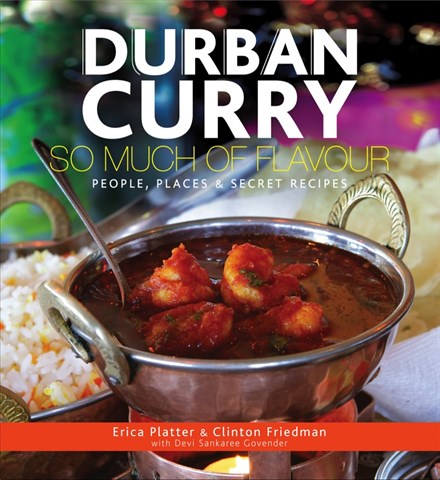 The 2015 Gourmand World Cookbook Award judges have chosen "Durban Curry, So Much of Flavour," by Erica Platter and Clinton Friedman (PawPaw Publishers) as their South African Book of the Year. "It is outstanding, vibrant with passion and culture," commented the judges.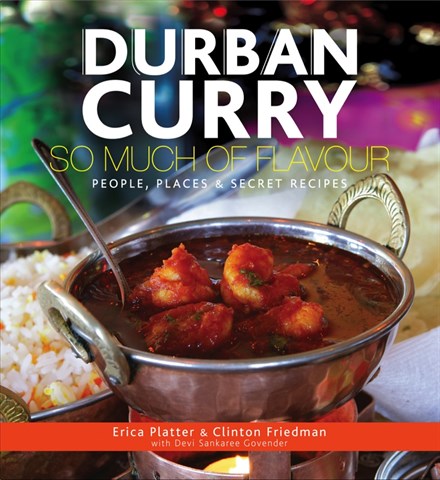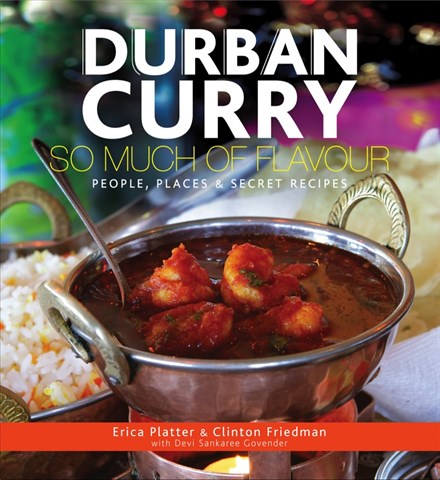 "Durban Curry" is also the winner of the South African Heritage and Indian Cuisine categories. It goes forward to the Gourmand World Finals in China in June.
The book will warm the heart of all curry lovers, but it is particularly rich in the fabulous ingredients, colours and characters of the KwaZulu-Natal coast and, of course, the multi-ethnic community in Durban.
Durban curries are distinctive in part because the Indians who first came to work on the Natal sugarcane plantations roughly 150 years ago didn't have the ingredients with which to make their traditional Indian curries and had to adapt their recipes to what was available.
Erica, in her forward, says that two attributes universally mentioned are "red and hot".
The Gourmand World Cookbook Awards celebrate global cookbook and wine book publishing, featuring the best from at least 100 countries. They were founded in 1995 by Edouard Cointreau, President of Paris Cookbook Fair and Gourmand Magazine. These annual awards are now considered the food publishing world's version of what the Oscars are to the film world. The Best in the World Awards will be announced at ceremonies in Yantai, China, June 8-11, 2015.
"Durban Curry" is the third cookbook collaboration between Erica Platter and photographer Clinton Friedman, and like the others it takes a "documentary approach," including profiles and photographs of those whose recipes are included. The first was "East Coast Tables," focusing on the food of the KwaZulu- Natal Coast. It was followed by "East Coast Tables, The Inland Edition," which focused on the food of the Midlands and the Berg.
Like "Durban Curry," these earlier beautifully photographed books won Gourmand World Cookbook South Africa Awards. And all of them have an array of suggestions on what to drink, written by Erica's husband, John Platter, South African's pre-eminent wine expert.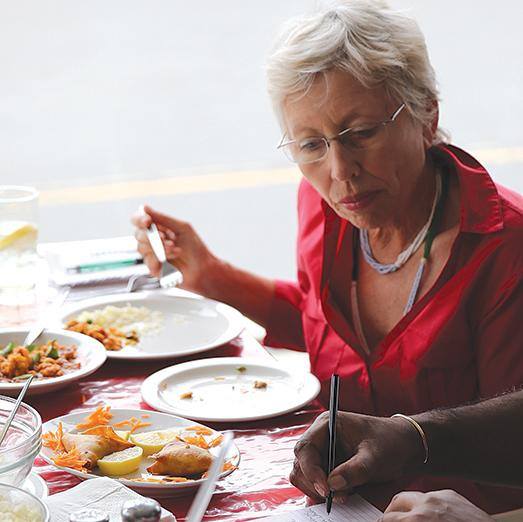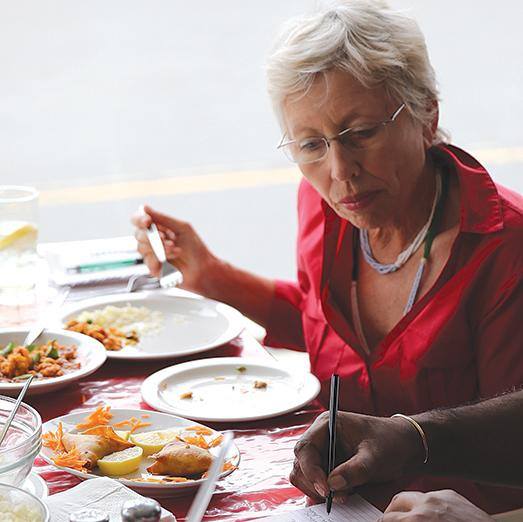 A journalist-writer all her working life, Erica is also an excellent cook. She got started writing about food in Natal, where she grew up and now lives, after becoming infuriated by the assumption in food circles that all traditional or "South African" food originated in the Cape or had Dutch/Malay origins.
She set about showing that some of the most fabulous ingredients and recipes came from KwaZulu-Natal. There is more to our cuisine than bobotie and koeksisters.
With her three award-winning books, Erica has made the point.
A recipe from "Durban Curry'
Britannia Hotel's Mutton Bunny Curry
The bunny chow is a product of the apartheid system when sit-down restaurants were for whites only. Café owners, known by the Hindu name "Banias", would open hatch windows for black customers, providing them with a meal, crockery and cutlery all in one – their curry served in a hollowed-out quarter loaf of bread, topped with a lid made from the scooped out bread. They became known as Bania-chow.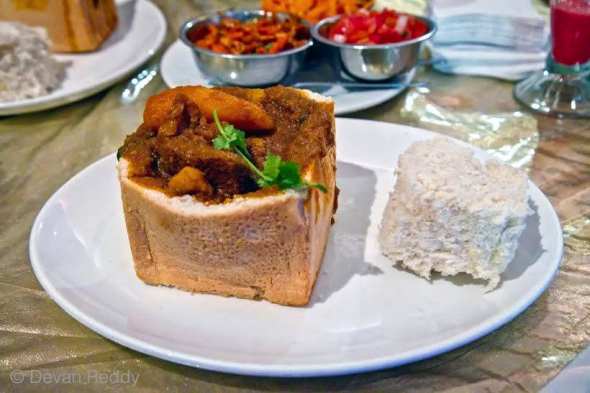 100ml oil
1 large onion, chopped
¼ tsp turmeric
1 bay leaf
3 small cinnamon sticks
1 tsp fennel seeds
4 Tbsp mixed masala
2 tsp ginger and garlic paste
1 medium tomato
500g mutton, cut into bite-sized pieces
1 sprig curry leaves
2 tsp salt
Water
6 even-sized, soft-cooking potatoes
3 sprigs fresh dhania/coriander, chopped
Heat oil. Add onion, turmeric, bay leaf, cinnamon, fennel seeds. Fry for a few seconds, until onion softens. Add masala, ginger and garlic, allow to cook for a few seconds but take care not to burn. Add tomato. When almost cooked stir in meat, allow to sauté. Add curry leaves, salt and water to cover. Bring to a boil then lower heat to moderate, and cover. Cook 20-25 mins, then add potatoes. Continue cooking until meat is tender, and potatoes are soft. Spoon into bunnies. Or bowls if you prefer. Garnish with dhania.