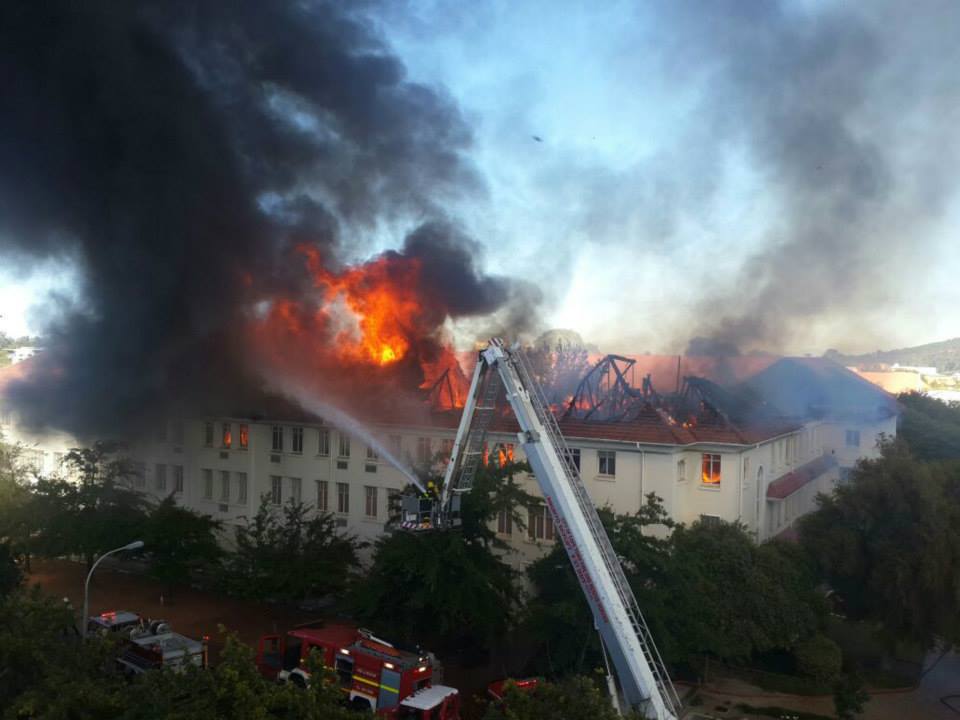 Accounting Students at Stellenbosch University (SU) have left a colourful tribute for their lecturers outside the Van der Sterr Building which was ravaged by fire over the weekend (see video below).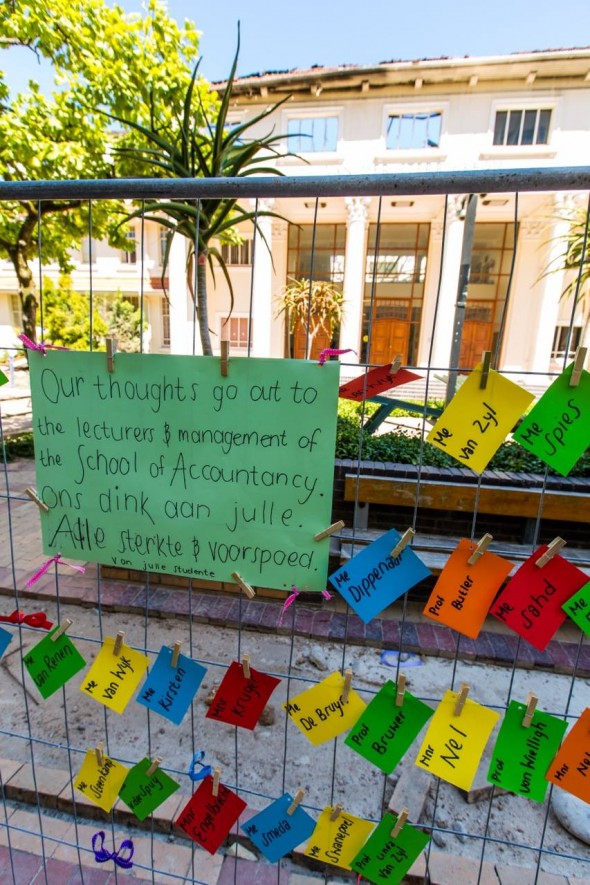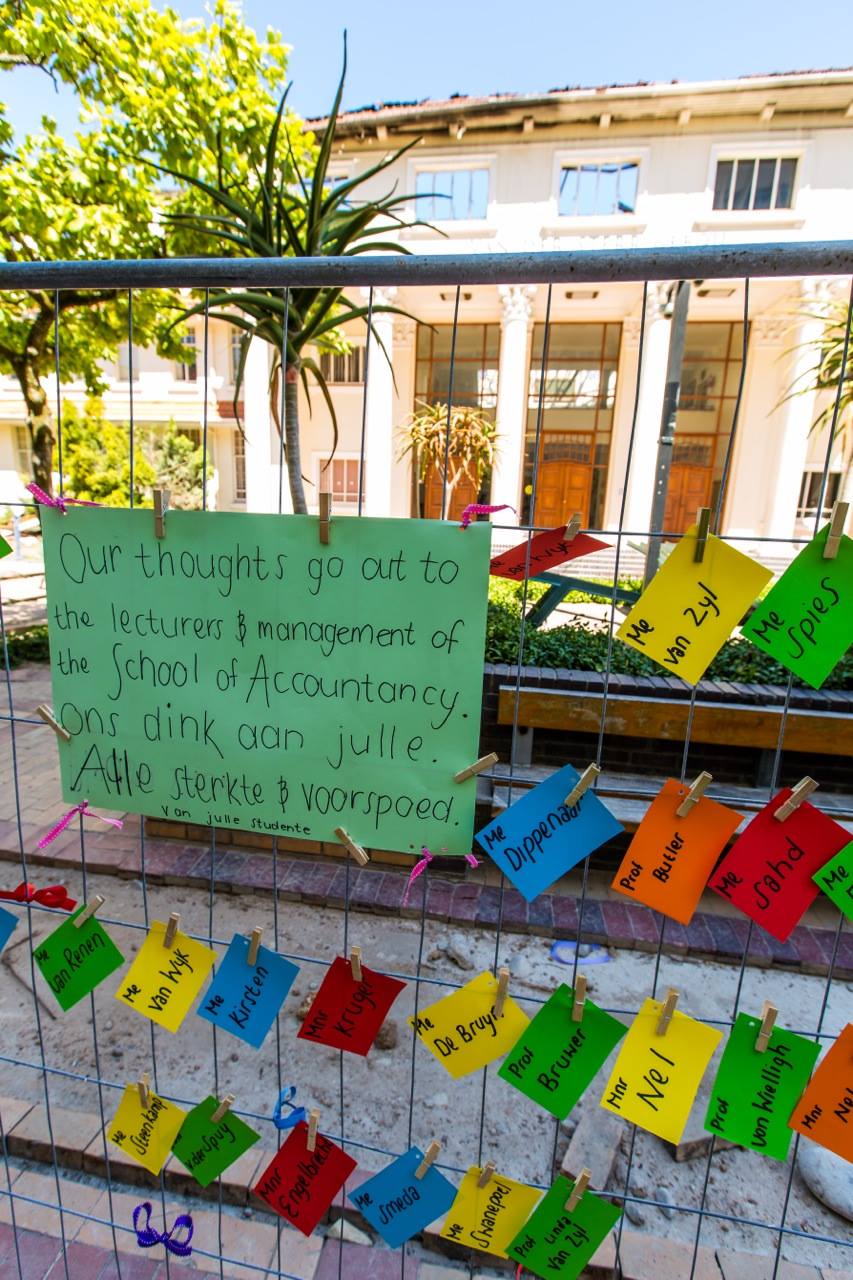 The fire, which broke out on Sunday morning 22 February 2015, destroyed the third floor and roof of the northern and eastern wings of the building, which accommodates various departments and divisions of the Faculty of Economic and Management Sciences including the School of Accounting.
The Accounting students wrote messages of support which they  fastened onto the barriers in front of the building.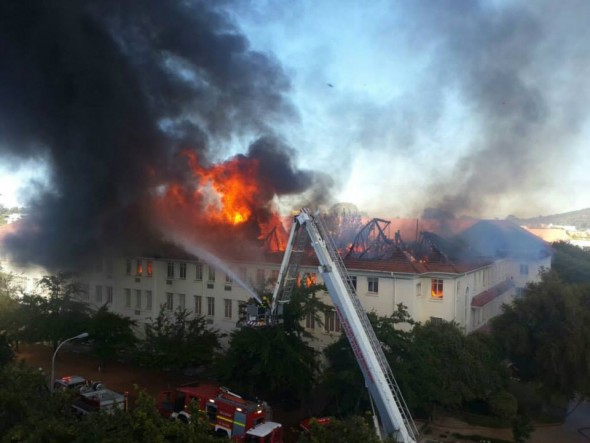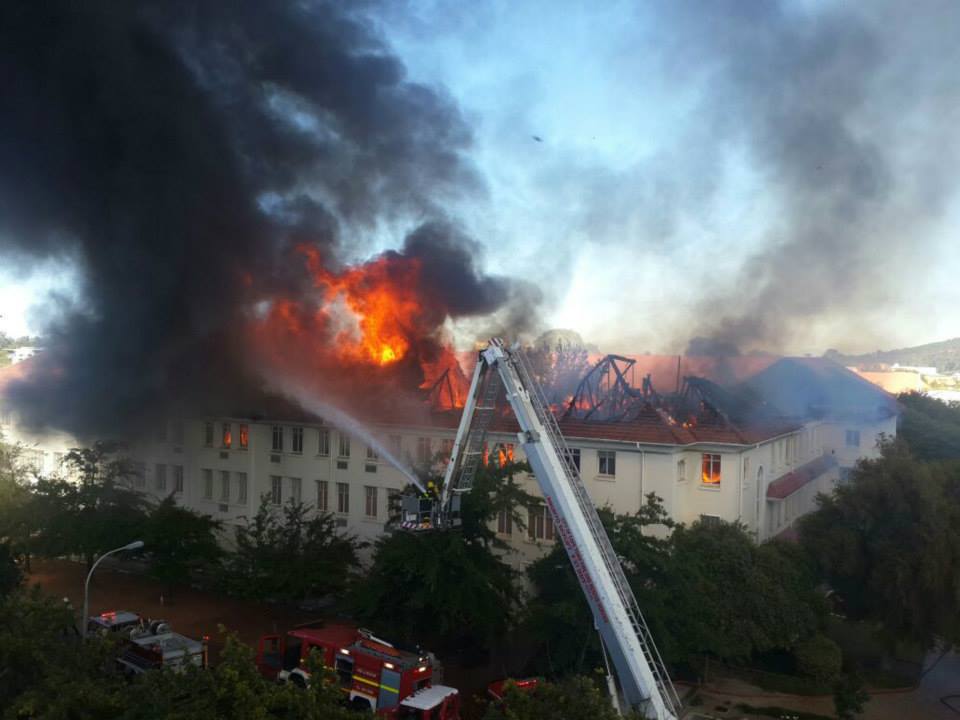 Fortunately nobody was injured in the fire.  According to a media release from SU, the cause of the fire and the extent of the damage are still unknown. The University's insurers will initiate a forensic investigation.
Apart from the School of Accounting, the building also accommodates the Centre for Statistic Consultation, Postgraduate Laboratorium for Logistics, a computer user area as well as workstations for a number of PhD candidates. About 75 staff members work in the builing and up to 2 500 students per period attend classes in the building, including some from other faculties.
Alternative arrangements have been made to reschedule tests and classes and the university's website is being kept up-to-date with the new schedules.
Watch Video – The Aftermath of a Raging Fire on Stellenbosch University Campus
Filmed by Matt Spanjaard.