To the relief of some – and disappointment of others – the Cape Town Cycle Tour on Sunday 8 March has been drastically shortened because of the raging fires on the South Peninsula.
The race (which some still call the Argus even though Momentum and Pick 'n Pay are major sponsors too) is renowned as the largest timed cycling event in the world. But this year the 35,000 participants will cycle a 47 km circuit instead of the usual 109 km route. (Click on the image below for a larger version.)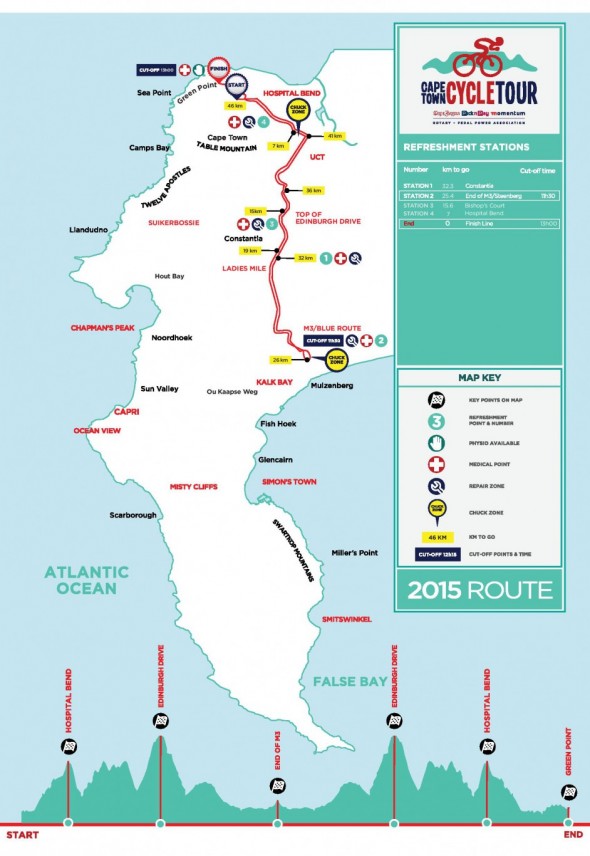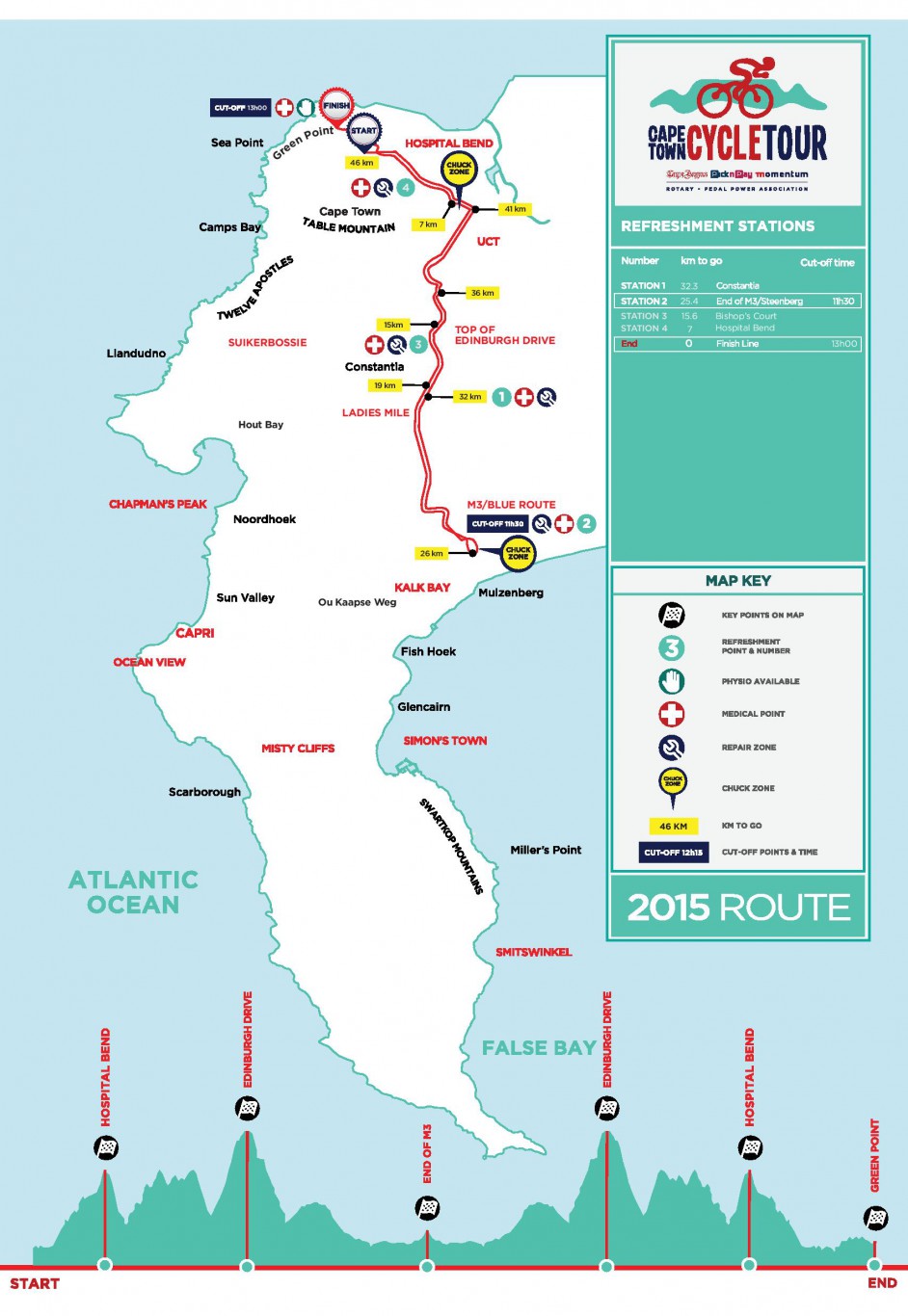 David Bellairs, a director of the Cape Town Cycle Tour Trust, said the fires this week had been "devastating" and that it has been an "extremely worrying and tense week for Cape Town" but that it had also been heartening to see how the public responded with open hearts and humanity.
"Cape Town is a city of Good Samaritans – a city of heroes," he said.
Ballairs said that the decision to shorten the race had been made after careful evaluation and discussion with various city services, sponsors, engineers and the Provincial Government of the Western Cape.
It was clear, he said, that the cyclists' safety could not be guaranteed on Chapman's Peak and so the famous landmark had to be ruled out.
"This is largely as a result of the extensive fire which has destroyed vegetation responsible for retaining the mountainside above Chapman's Peak. Furthermore, the heat has caused rocks to expand making them unstable and in some instances rock falls have occurred," he explained, adding that he understood many visitors have travelled from far to take part in this iconic international event.
"We are also keenly aware of the need to reduce the impact the event will have on traffic and other emergency services that are desperately needed elsewhere in the South Peninsula," said Bellairs.
The route will now be a 47km circular route from its normal start at the Civic Centre to the end of the M3 and back the same way to a slightly altered finish in Green Point.
This is unprecedented in the race's 38-year history. The scenes this year may not be as pristine as usual, but it is certain to be an emotional experience for those who cycle through the smouldering landscape, reminded of the heroism that has taken place on these slopes as "men and women – very literally – put their bodies in the line of fire".
This year's race is being called the "Show You Care Solidarity Ride" and a bank account has been opened for participants to donate to the Volunteer Wildfire Services and Sanparks Fire Fighting initiatives. Details on the site.
A few people took to Twitter to complain but they were soon muted by comments like "The #CapeFire has made me see ordinary people as extraordinary heroes. Then you get the idiots complaining about the #ArgusCycleTour." and "I don't want to hear one complaint about 47km!!! Not important in the bigger picture #MuizenbergFire"
More Info
http://www.cycletour.co.za