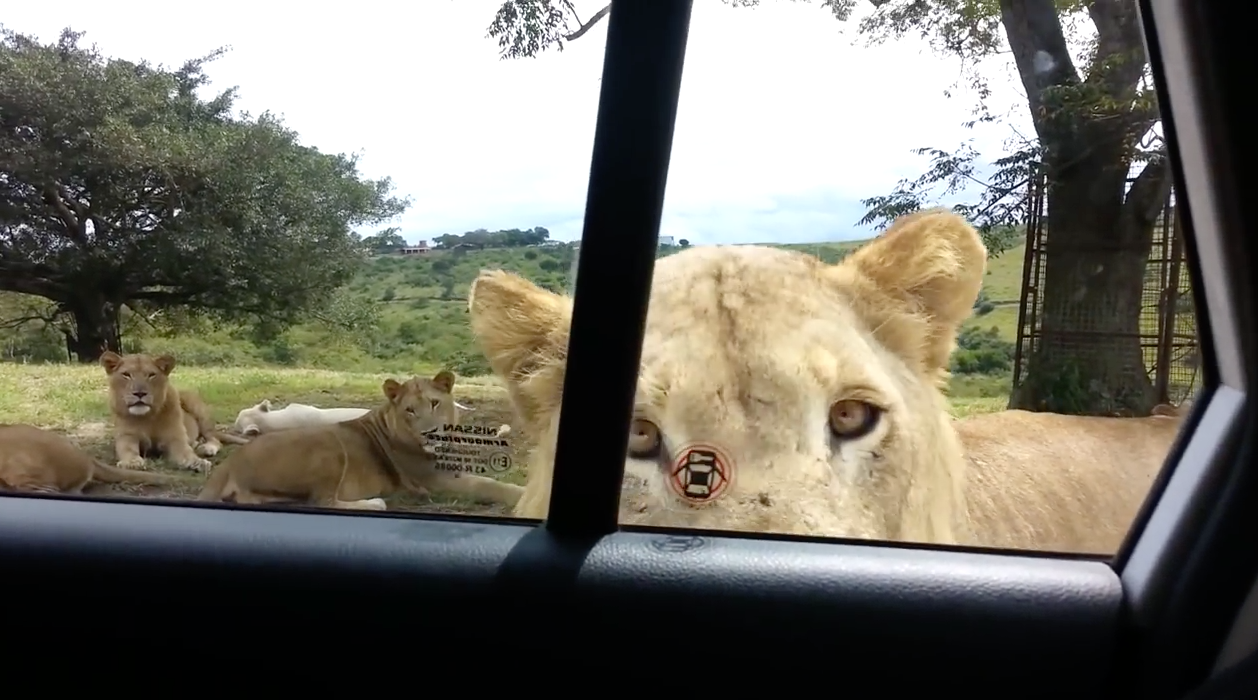 As the 'Lion Opens Car Door' video spreads rapidly around the world – attracting a massive 1.4-million views in less than 48 hours – animal behaviourist Kevin Richardson has confirmed that he's seen this type of incident happen himself.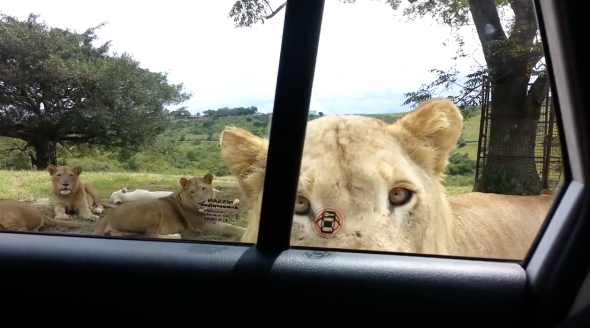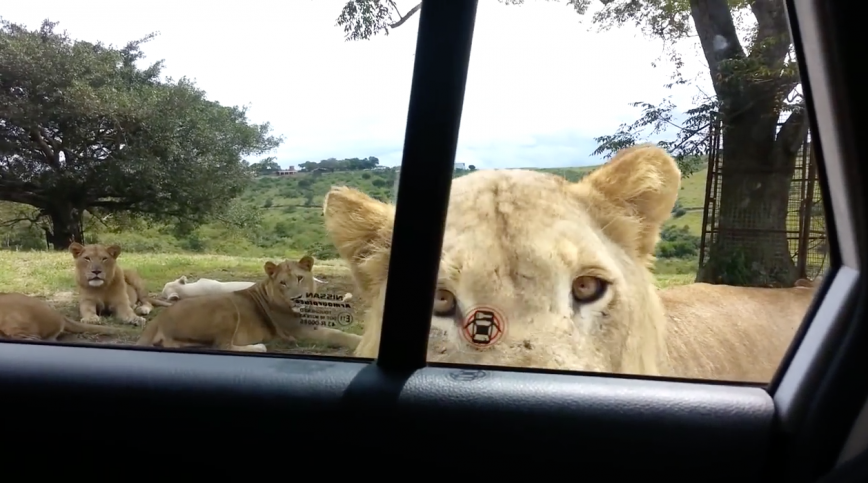 Richardson, aka South Africa's legendary Lion Whisperer, says "Seen that happen at the park I used to work at many many moons ago.
"Lions are always curious and tug at things. In this case a car door handle…and it opened – which surprised the lion and the people in the car!"
The terrifying Lion Opens Car Door video was actually uploaded to YouTube almost a year ago, on 12 March 2014, but the media only picked up on it a couple of days ago. Since then it's been reported on all over the planet from America to India and Australia.
"My sisters [Kaylene and Cindy] were visiting our parents, while serving a mission in South Africa, and had an experience of a lifetime," wrote Joshua Sutherland when he uploaded the video.
The Guardian newspaper in the UK reported a similar incident in 2009 when British tourist Richard Holden photographed a lion using his teeth to open the back door of a Toyota in the Lion Safari Park in Johannesburg.
Please remember to always lock your doors when travelling through a game park!
Watch Video – Lion Opens Car Door
For more lion videos, subscribe to the Lion Whisperer's YouTube channel for regular videos of him walking with the lions…and to help raise money and awareness for them.
As Richardson explains in the video below, he's ended up with all these lions in his care because "utimately, it came down to a point in my life where I knew that I had to get the animals to a place where they would be under my direct control till the day they died. So, the aim was not to bring the animals to a new facility and start breeding willy-nilly. We don't breed the lions at the sanctuary. The aim was to give the lions under my care a good quality of life till the day they die…"
Video: How Kevin Richardson's Lion Sanctuary Started