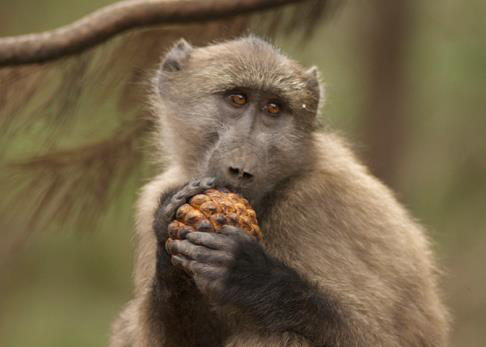 The Baboon Technical Team (BTT) has issued a plea to residents in the Western Cape to please NOT feed the baboons. Some well-meaning residents have wanted to help the baboons after fires ravaged the mountains around Cape Town last week, burning many of the pine trees in the Tokai Forest where the baboons lived.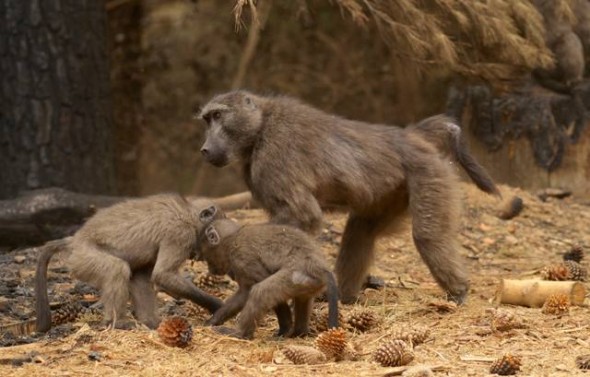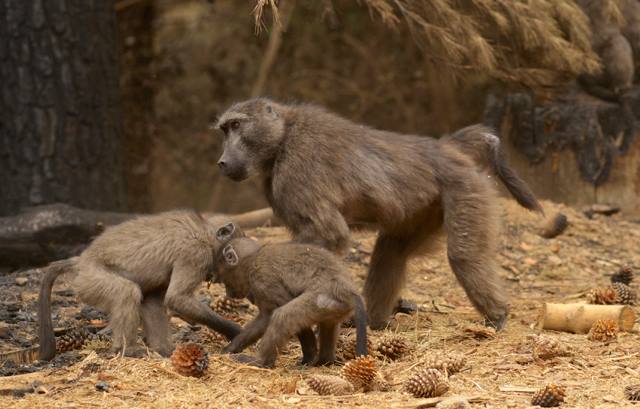 However the baboons are doing okay and do not need our help.
According to a report by Human Wildlife Solutions (HWS) this evening "it is absolutely critical that residents do NOT start to randomly feed baboons in their gardens or along the road with vegetables, fruits or ANY food associated with a human home.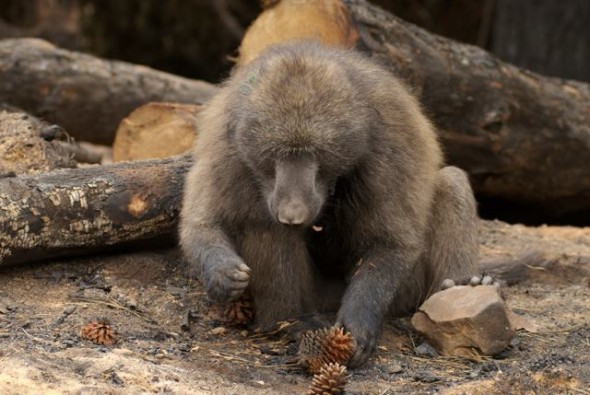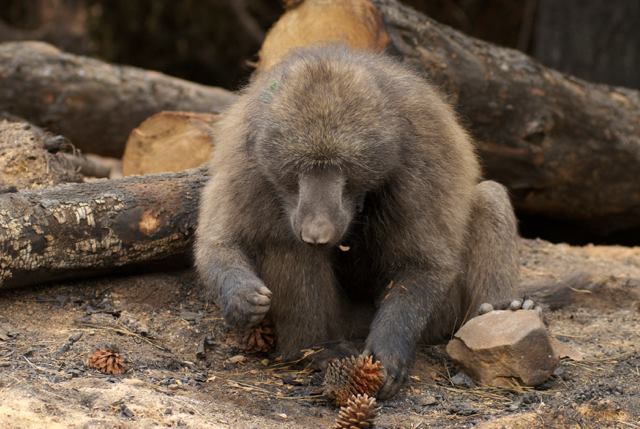 "This will just encourage baboons to start raiding homes again. It is vitally important to encourage the baboons to continue foraging out of town."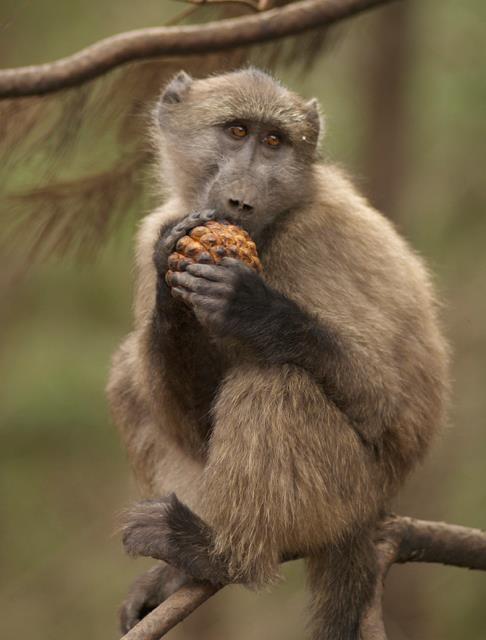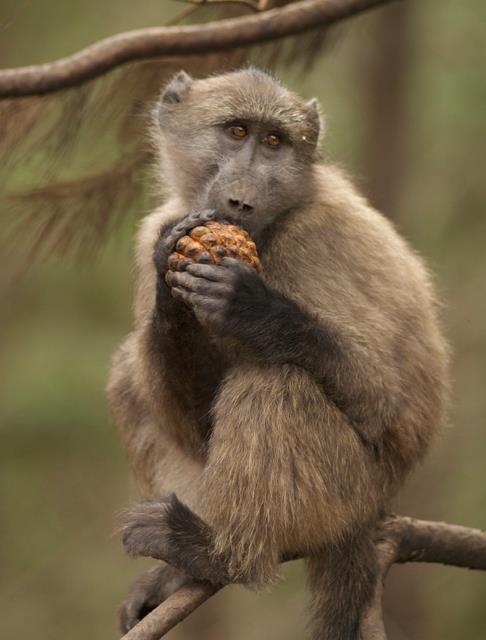 As can be seen by these photos of the Tokai Troop, taken by Dr Phil Richardson of HWS, the baboons have other sources of food for now. When the pine trees in the Tokai Forest went into shock after the fires, they dropped cones that are filled with pine nuts.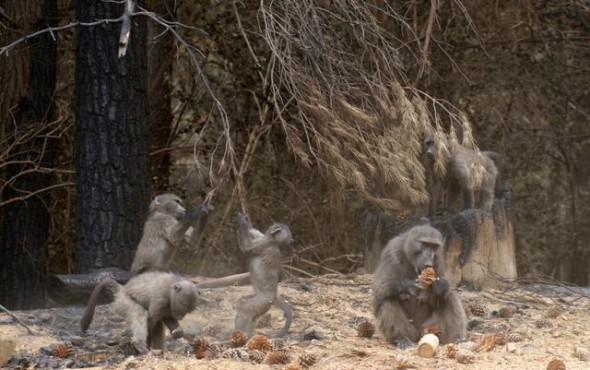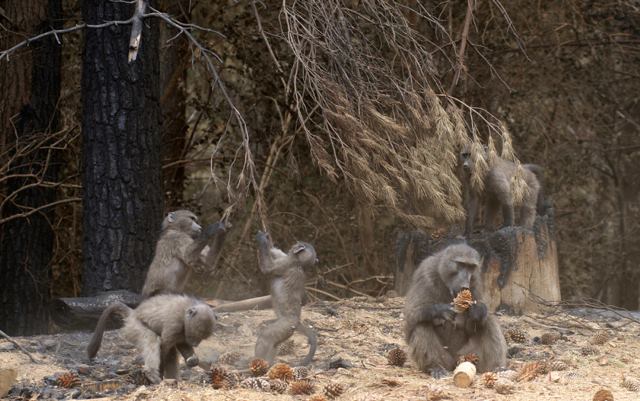 "So there are lots of nutritious seeds and nuts that the baboons are picking up beneath the burnt trees.
"There are also hundreds of dead and burnt lizards, mice and insects across the mountain slopes to provide protein for the baboons."
Dr Richardson took the photos of the baboons eating pine nuts on Wednesday during a walk through sections of the 6,000 hectares that were burnt by the Cape Fires.
He also took the following haunting photos of the burnt plants and baboons surveying their new landscape last Saturday: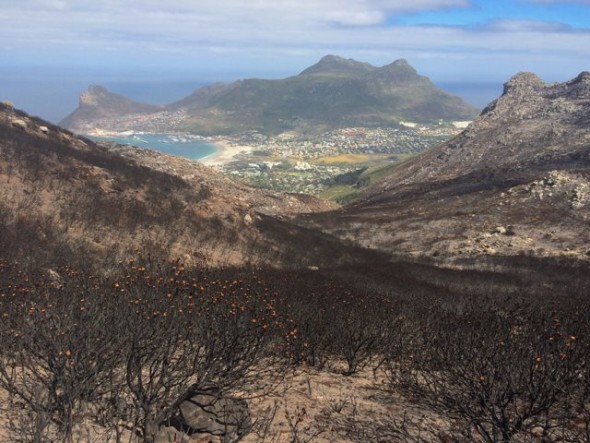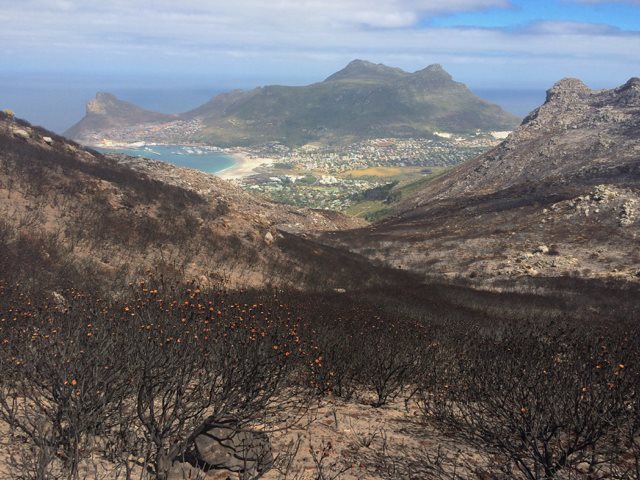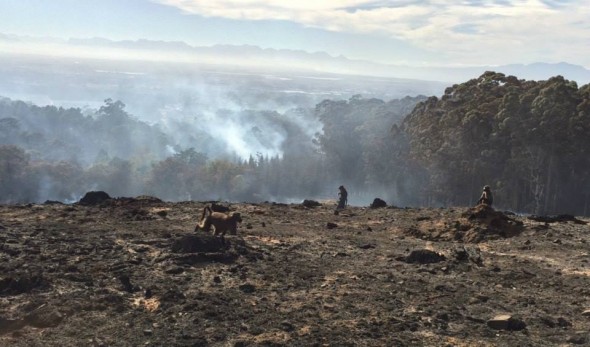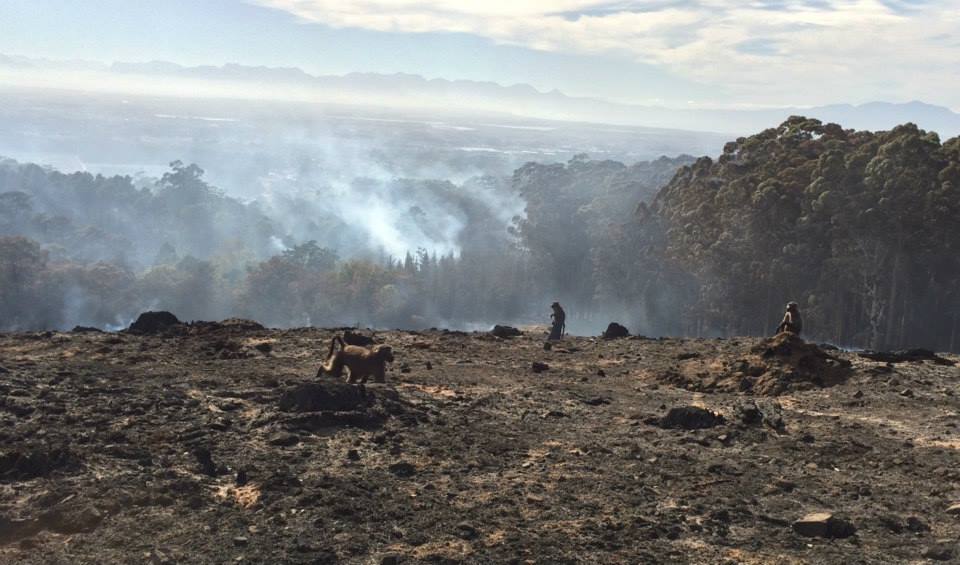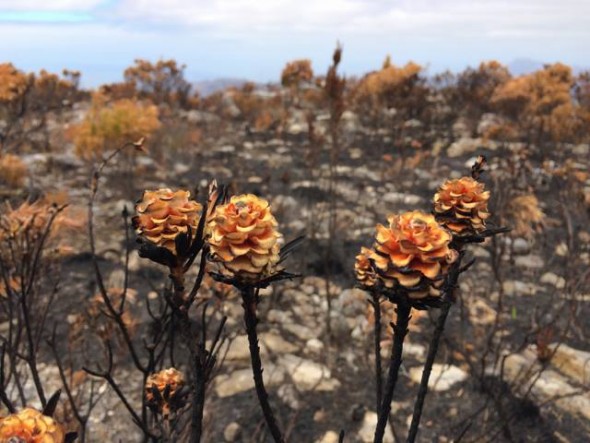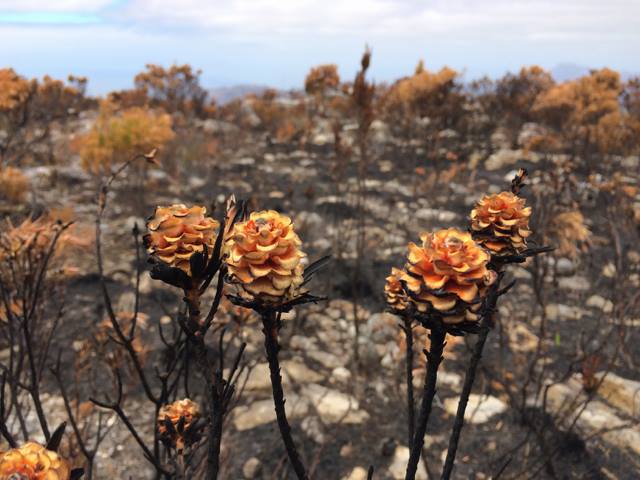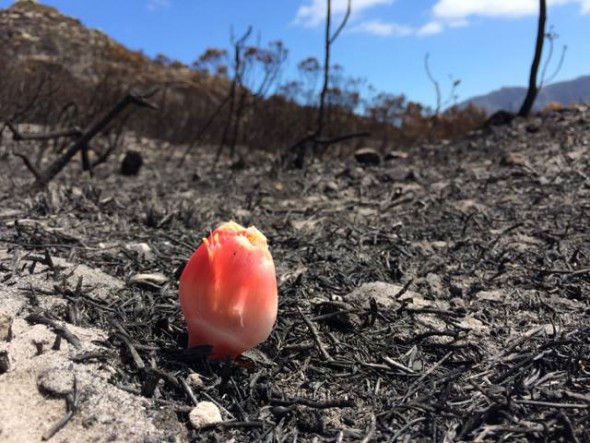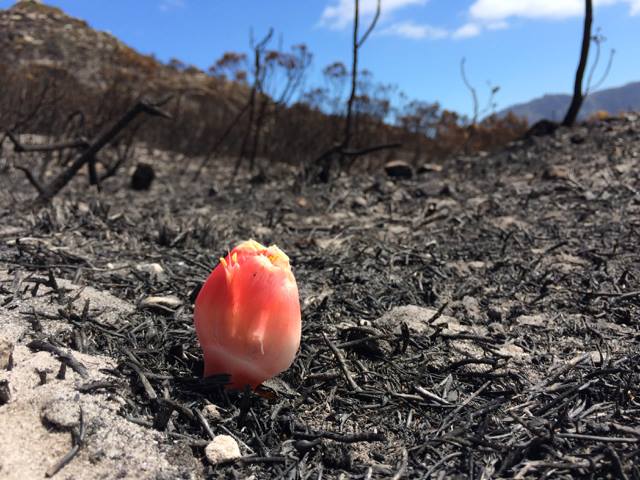 Four baboons in the Tokai Troop died during the fires last week. Three were critically injured and had to be euthanased, and seven suffered injuries which continue to be assessed.
All Photos by Dr Phil Richardson, Human Wildlife Solutions.
More Photos and Info: https://www.facebook.com/HumanWildlifeSolutions.SA