Groot Constantia's 2013 Chardonnay has beaten over 800 Chardonnays around the world to be crowned the best in the world….well, to be crowned Chardonnay du Monde to be exact.

The South African wine was judged the world's best at the recent 22nd annual Chardonnay-du-Monde competition in the Burgundy wine region of France.
As can be gleaned from its name, the international competition focuses specifically on Chardonnay wines.
Incredibly, Groot Constantia's management only learnt of their latest accolade when somebody sent them a congratulatory email. (And they then called the French organisers to confirm the title.)
Jean Naude, CEO of Groot Constantia, said "it was quite a nice bit of news after the fire, you know it was a cloud not with a silver lining…but a cloud with a gold lining!"
The Constantia estate was under threat of being destroyed by the recent fires that ravaged the region. But although columns of flames encroached, and the manor house (which is a National Monument) was evacuated the estate was thankfully spared (with just a few of the higher vineyards being damaged).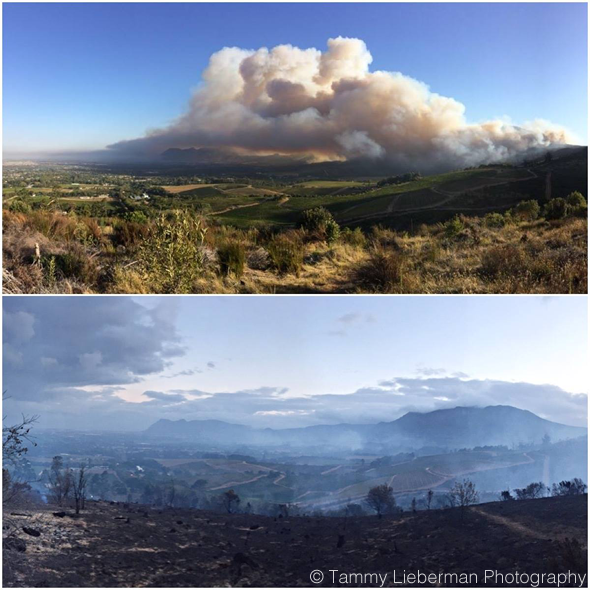 Groot Constantia's 2013 Chardonnay represented South Africa as one of only two Chardonnays from SA to feature in the top 56 and to receive a gold medal.
The Chardonnay, which sells for R1,044 per case, is described by Groot Constantia as having "a pale straw colour with green tinge" and classic Chardonnay aromas of "chalk and lime, hints of ripe summer fruit and butter with subtle use of oak."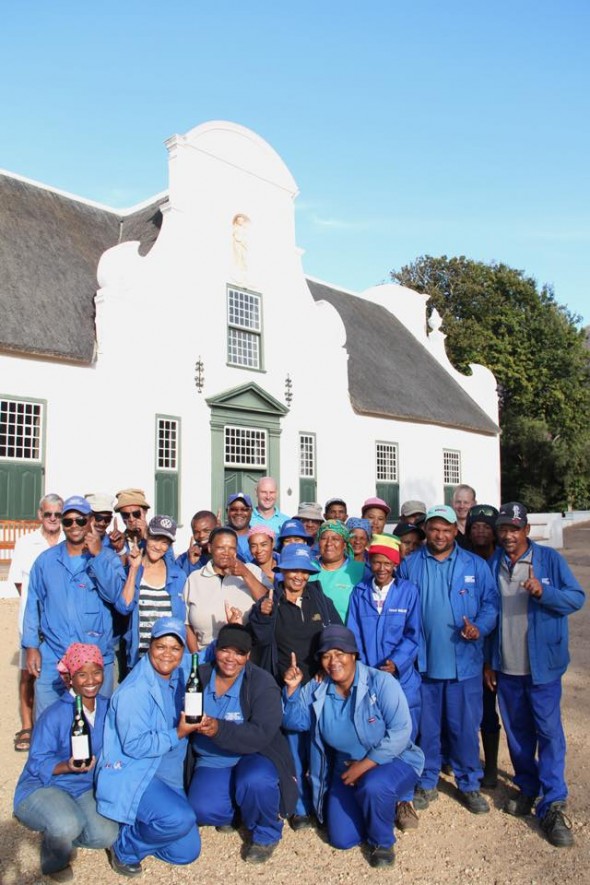 This Chardonnay has proved to be pretty special and has been raking in the awards –  a trophy at the 2014 annual Taj Awards, a gold medal at the Veritas Wine Awards, a Winemakers Choice Award and a Terroir Wine Award.
"Our Chardonnay has always been an over achiever," says Jean Naude, CEO of Groot Constantia.
Groot Constantia's last ten Chardonnay vintages have won a total of 16 gold medals, and since 2003 their entire range of wines have won a total of 86 top awards.
Groot Constantia, which has an uninterrupted record of wine production since its inception in 1685, was selected as 'Most Iconic Producer' at the 2015 Taj Awards.
The Groot Constantia winemakers attribute their success to the team's hard work, location/terrier, climate (those summer breezes from the Atlantic!)…and a good dose of luck.
Founded 330 years by Simon van der Stel, the Groot Constantia trademark is one of the oldest surviving trademarks in the world today and as proved by the awards, the estate continues to move from strength to strength.
Watch Video – Groot Constantia Wine Makers talk about Latest Award after the Fire