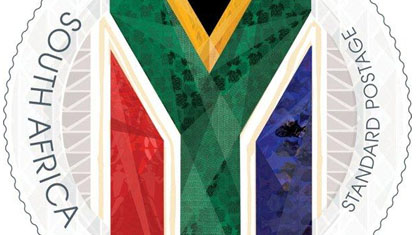 The South African Post Office (SAPO) has responded to the photos that have been doing the rounds on social media depicting so-called chaos at the PO's International Mailing Hub at OR Tambo International Airport in Johannesburg.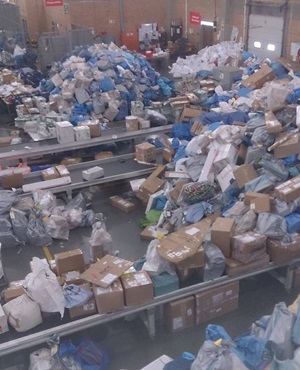 The photos by Facebook user Werner Leonard (which have since been removed) sparked rumours of "mayhem" at the PO's international hub, but in a message sent to SAPeople yesterday, SAPO's chief operating officer Mlu Mathonsi said "the suggestion of chaos at the Post Office's Johannesburg International Mail Centre (JIMC) is incorrect and misleading."
He explained that "the photos circulating on social media depict inbound and outbound mail packaged in bags at the Post Office's JIMC. Mailbags are the global standard packaging in any international mail centre.
According to the COO, the JIMC receives between 60 000 and 70 000 items per day from international destinations and this includes parcels and letters for SADC postal operators for which South Africa is the hub.
"It also processes a fairly high number of outgoing parcels," he said. "The mail centre always has large volumes of items on hand after the arrival of international flights, and in our view this is approximately the time when these photos were taken.
"While the four months strike that affected us last year interrupted our operations in many ways, customers are assured that our operations continue to improve."
For those who've heard rumours that there's a strike at the moment, it is untrue. Threatened strike action was averted earlier this month and the Communication Workers Union (CWU) and SAPO will return to court on 24 April 2015.
Many SAPeople facebook users reported feeling that the backlog from last year's strike is finally being delivered (sometimes 6-8 months later!), and that current delays are because of this backlog.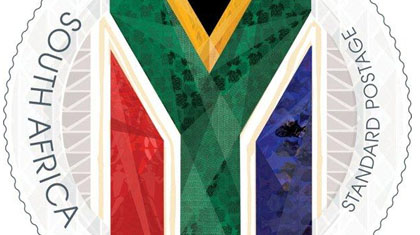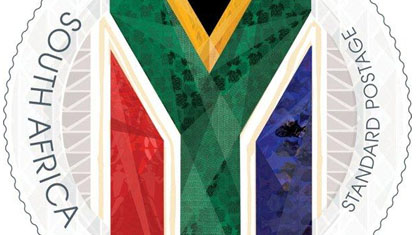 "I posted a parcel from the UK to Durban in early October last year," said Nuleen Panday. "They received it early this month. So it does get there!"
Nicki Gough reported that she received her cousin's Christmas card yesterday. "I think they are trying to catch up," she said.
So for all those who sent parcels before Christmas which are still undelivered…there is hope!
So what's the SA Postal System really like right now?
As far as the current state of the Post Office, the overwhelming response from South Africans around the world to this question on SAPeople's FB page was that most post is reaching its destinations, albeit a little delayed at times (see above). Here is a cross-section of replies we received from those who have used the SA postal system in the last three months:
Nooky da Silva: Well my wife sent a parcel to our daughter in Kloof KZN and she got it within three weeks, but we sent it registered. We might have been lucky I don't know.
Joy Pughe-Parry: I sent a really important little package by post 7 weeks ago from the US to Cape Town and I'm still waiting for it to arrive.
Yvonne Beacom: When sending parcels to SA ensure they are sent to a PO Box as they receive far quicker and are easier to track than the street addresses parcel which always go astray.
Helen Stickley: I have stopped sending my post to SA – too many things gone missing
Elizma Herselman Kemp: We sent mail from San Francisco to PE via US Postal Services and it arrived within 2-3 weeks; no hangups!
Yvonne Beacom: I have just received a parcel from my mom in SA for my kids for Easter it took about 7 days to Dublin.
Cathy Withers-Clarke: At the least I would recommend sending by registered post. There is still a huge backlog of mail from last year's strike and the registered stuff seems to be coming through slightly quicker than anything not registered.
Sonja Koterba: I sent a wedding card in January by airmail from New Zealand to Benoni and it has still not arrived.
Rose Kelland I waited until the postal strike was 'apparently over' and posted our grandson's birthday parcel in Ipswich, UK to Hilton, KZN on 11th Feb. Then I saw these pics of the parcels still piled high in JHB…however, the parcel arrived yesterday – about 5 weeks later! Yay!
Irma Planck: Sent registered letter to UK and it took about 3 days.
If you're still concerned, please click here for ALTERNATIVE OPTIONS to using the South African Post Office.