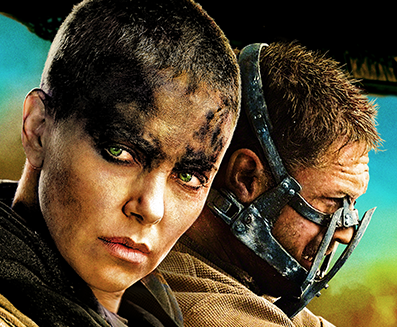 The Cannes Film Festival 2015 has announced that 'Mad Max: Fury Road' has been officially selected to be screened Out of Competition at the famous film festival on the French Riviera.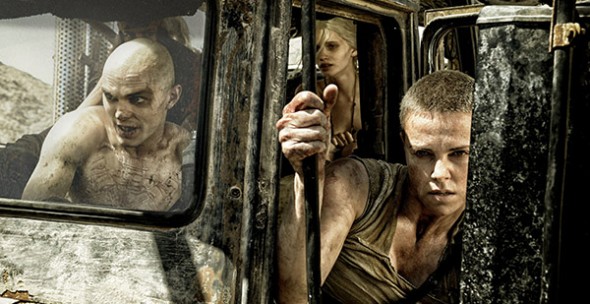 The film will be shown on Thursday 14th May at the Grand Théâtre Lumière (that's the main movie theatre at the festival).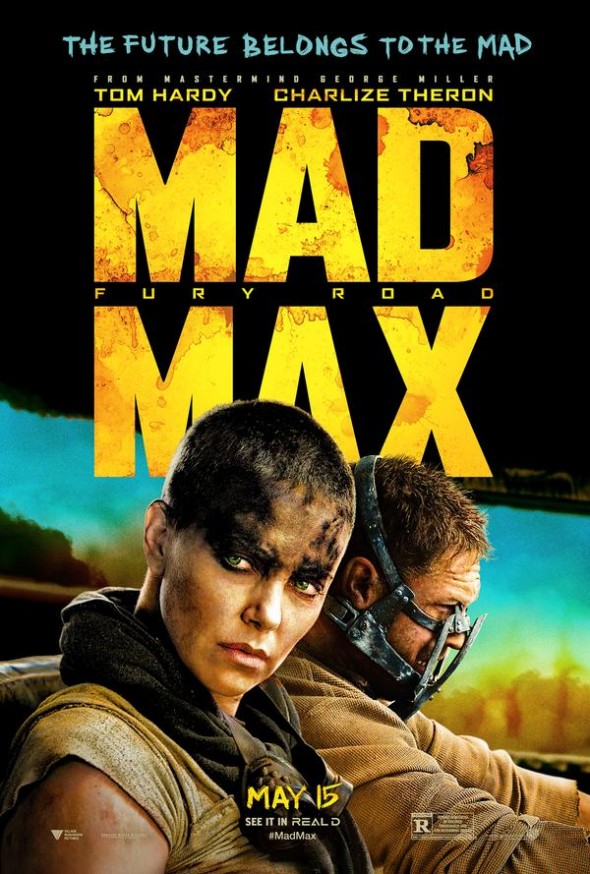 It's been 30 years since audiences last saw 'Mad Max'. In this return of the legendary saga, Tom Hardy now plays the role that Mel Gibson made so iconic.
'Fury Road' is set in a post-apocalyptic world in which gangs clash over scarce petrol and water resources. Tom Hardy's Max Rockatansky comes face to face with the Charlize Theron's Empress Furiosa who is fleeing a gang in hot pursuit…
Pre-publicity for the film, which was shot in Namibia, has been heating up. Last night Charlize Theron (39) retweeted a message from the official Mad Max Movie Twitter account saying "The future belongs to the mad. Keep tweeting to unlock the exclusive new trailer. #MadMax #Madness"
The South African actress immersed in the role by getting a buzz cut, putting on weight so she would look physically stronger…and rolling in the sand before she went on set so that she truly looked like she was living in a post-apocalyptic world.
Filming of this fourth Mad Max movie was moved to Namibia from its usual location in Australia after heavy rains turned the desert-like vegetation around Broken Hill into a non-apocalyptic carpet of green. Namibia provided a more suitable location for a story set in the 'wasteland'.
Although missing Gibson, Australian George Miller is still at the helm. The Australian writer and director launched the action and science fiction series back in 1979. Since then he has released "Mad Max 2: The Road Warrior" (1981) and "Mad Max: Beyond Thunderdome" (1985).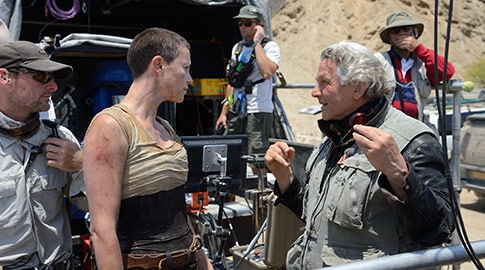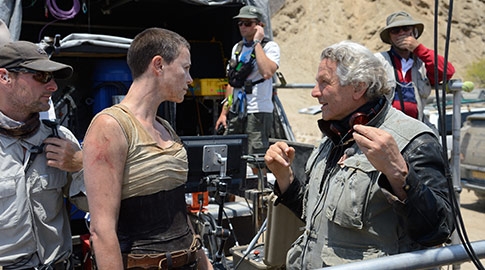 The film will go on release worldwide following its Cannes preview, on 14th May 2015.
The Cannes Film Festival runs from 13-24 May, 2015.
— Mad Max Movie (@MadMaxMovie) March 29, 2015
Mad Max: Fury Road – Trailer