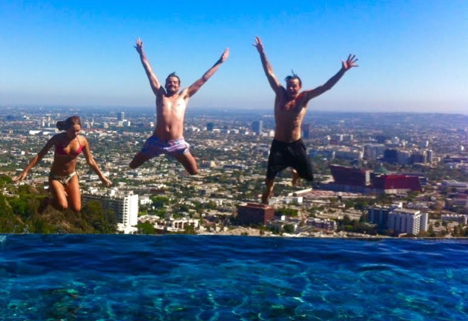 I'm going to describe a city that has been down on its luck for the past few years. No, make that decades. The downtown area in particular – the city centre – is one people have religiously made a point of avoiding. The test for you afterwards is to try and name the city.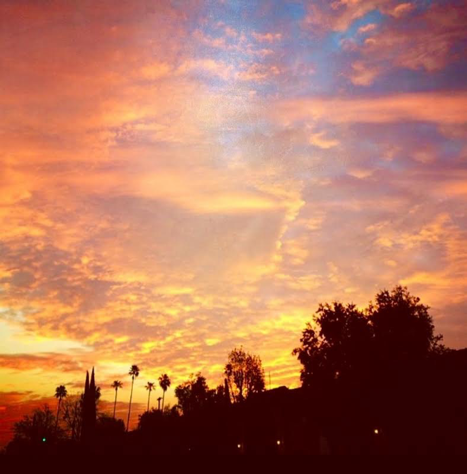 Actually, let's not bother with the test. The headline kind of gave it away anyway. You're supposed to think it's Johannesburg I'm referring to, but it's actually Los Angeles.
I'm probably not the first person who has compared these two cities, or any two cities, for that matter. (Who hasn't heard that overused phrase, "Oh, it's the Paris of America/South America/Asia"?)
For some of you, mentioning the City of Angels in the same breath as the City of Gold could make you want to visit the U.S. metropolis even less. But as someone who has been in love with both cities over the years despite all the naysayers – "What would you want to go there for?" is a common refrain you hear on both sides of the Atlantic – I've concluded that I must have bad taste or a passion for the underdog.
So, let's start then with the obvious likenesses.
Los Angeles and Johannesburg were founded – or started booming – within two decades of each other.
Both of them are now huge, and sprawl in every direction – and for a very long way – overflowing into nearby towns like Pasadena/Vanderbijlpark and Manhattan Beach/Benoni so that they seem to have coagulated into one.
Each is surrounded and crisscrossed by ribbons of highways that people find baffling and where – despite new, very expensive public transport alternatives: a metro in one, a high-speed train in the other – traffic doesn't seem to ease up until long after dark.
Being in your car, being in traffic and contemplating how to avoid traffic are daily topics of conversation. People drive everywhere, even to the corner store. And if you say you're walking somewhere there is a collective gasp of disbelief. Minimal consideration is given to anyone outside a vehicle, cyclists especially. (Read: You take your life in your hands on a two-wheeler.)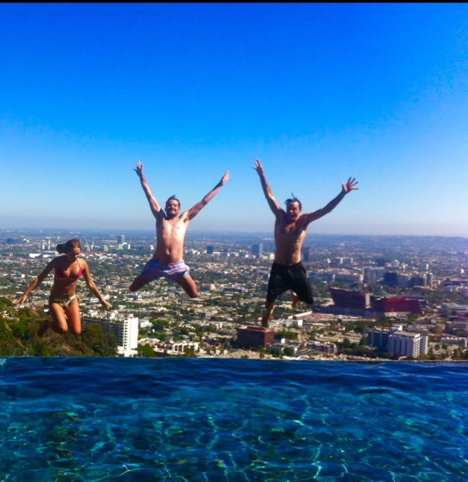 Gorgeous weather reigns throughout the year (although Johannesburg probably wins on that score).
Neither city has a reputation for being hilly – not like San Francisco or Cape Town do – but then you reach Laurel Canyon/Parktown or Baldwin Hills/Jeppe, and you realise there are loads of hills, or ridges rather, and the views from atop them are gorgeous. And – surprisingly – both have jacaranda trees.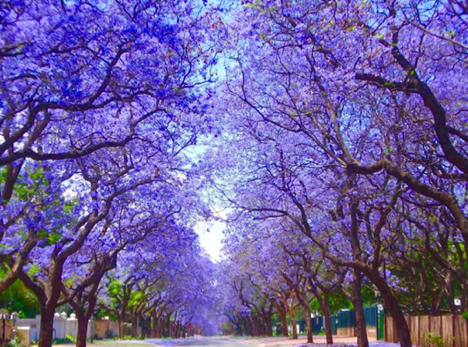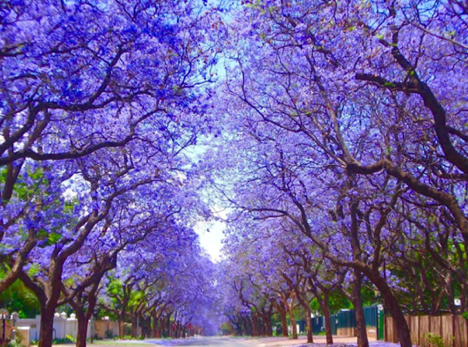 Subtler nuances I have noticed bring the two cities even closer together. Neighbourhoods that once no one really spoke of, mostly because they were part of the collective whole, are suddenly gaining an identity of their own, with coffee shops, designers, art galleries, restaurants, clubs. Whereas once the destinations were just Santa Monica/Sandton and West Hollywood/Melville, now its Los Feliz/Parkhurst, Silverlake/Greenside, Culver City/Rosebank.
"Go see downtown"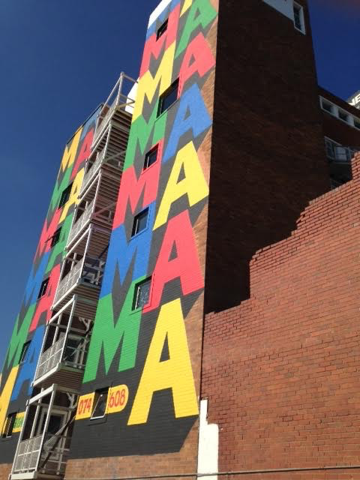 In one of these suburbs, Pickfair, I was recently sitting at a great coffee/lunch place called Paper or Plastik when I noticed an odd scene: Many of the tables at 11 a.m. were occupied by businessmen, their ties loosened, if they had ties at all, having meetings out of the office. A few months earlier I had witnessed exactly the same scene play out at Tasha's in Bedfordview.
Of course Los Angeles doesn't have the high walls and barbed wire that Johannesburg has – although there are vast areas like South Los Angeles you'd think twice about venturing into – and Johannesburg doesn't have the sea. I'm sure there are also plenty of other differences I could find if I bothered to look for them.
Yet both cities strike me more for the way they have overcome their detractions. Once not too long ago, they were places you visited only to transit through on your way somewhere else (to Australia/Cape Town). Their landscapes were scarred by oil derricks and gold mine dumps. Yet instead of accepting their fate as also-rans that didn't match their gorgeous competitors – San Francisco/Cape Town – they turned themselves around.
The most obvious place where this is happening in both cities is downtown. From the moment I arrived in Los Angeles last week, people exhorted me to "Go see what's happening downtown." It became a kind of battle cry: "Go see the ravaged city being reborn."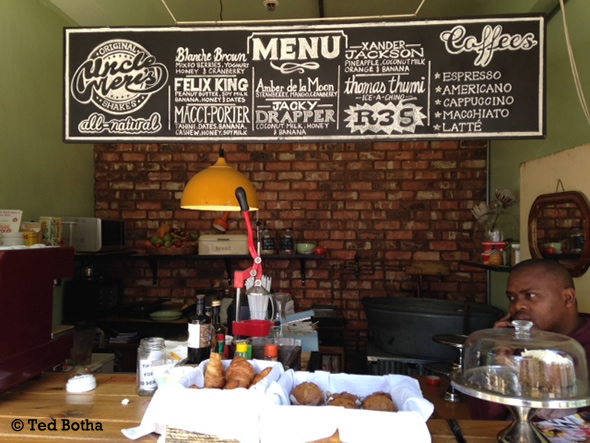 For someone who has watched with fascination as Johannesburg is being reborn, from Braamfontein to the precincts of Newtown and Maboneng, I was eager to see how Los Angeles compared. I had never seen much of the city centre before, except in the 1990s when I twice arrived at Union Station from the East by train, and found empty streets, boarded-up stores, homeless people, nothing memorable.
I headed to 7th Street on the new metro from Culver City. My first destination was Grand Central Market, which is like Arts on Main in Maboneng, except it makes food daily but not as deliciously. (Special mention goes to Eggslut, though, both for its name and the dishes it serves.)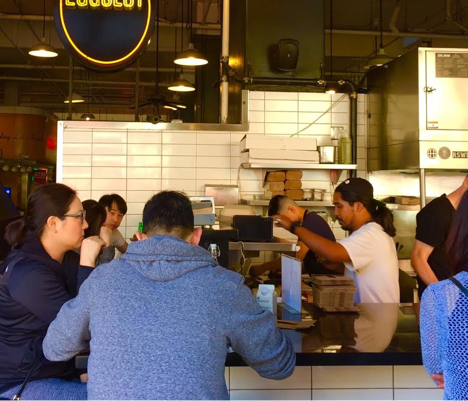 Wandering from there, along San Pedro, Spring Street and Broadway, it all felt uncannily familiar. The newer buildings were interspersed by the kind of Art Deco and Beaux Arts architecture I was used to seeing on Market, Pritchard and Commissioner Streets in Johannesburg. Many of those old buildings were also being converted into lofts, the way they are in Maboneng and Braamfontein.
The juxtaposition of shiny-modern and festering-old was everywhere. A brand-new development a la Melrose Arch had sprung up barely a few blocks from the city's infamous Skid Row, where as recently as October 1,000 homeless people were said to sleep on the streets at night. You would regularly turn a corner from the newly renovated building only to be confronted by a mountain of garbage on the sidewalk.
Skirting the garbage, I headed to The Last Bookstore, an outsize bookstore that – of course – reminded me of the decades-old, 8-storey Collectors Treasury on Commissioner Street.
All I needed now was a boerewors roll to make me feel totally at home.
VIEW MORE: Test yourself – can you tell the difference between photos of Joburg and LA?