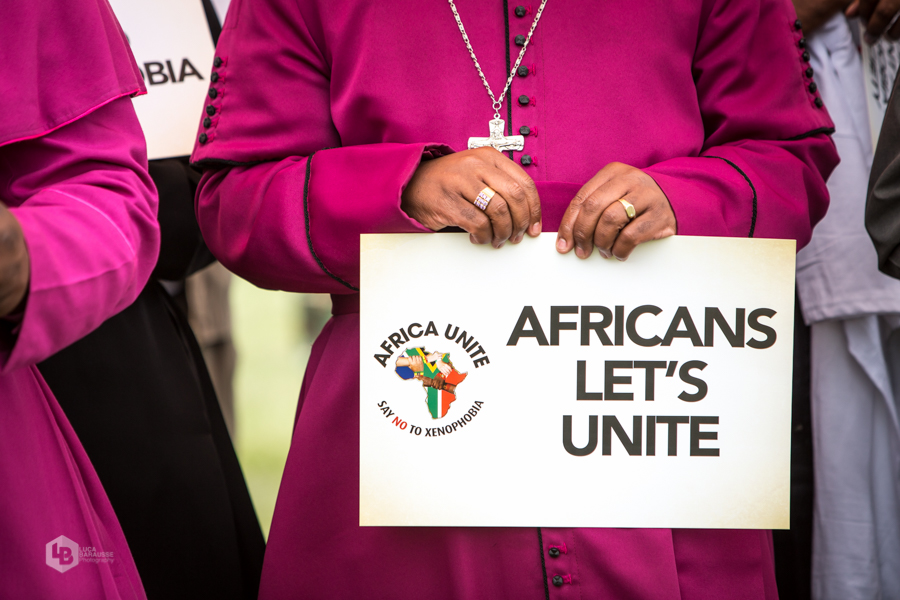 Two Durban photographers share their photos and different thoughts on today's events.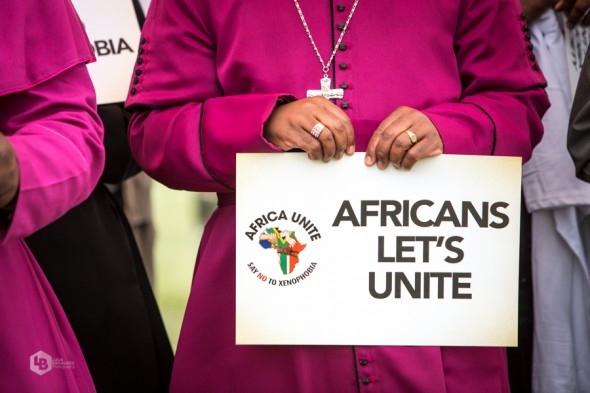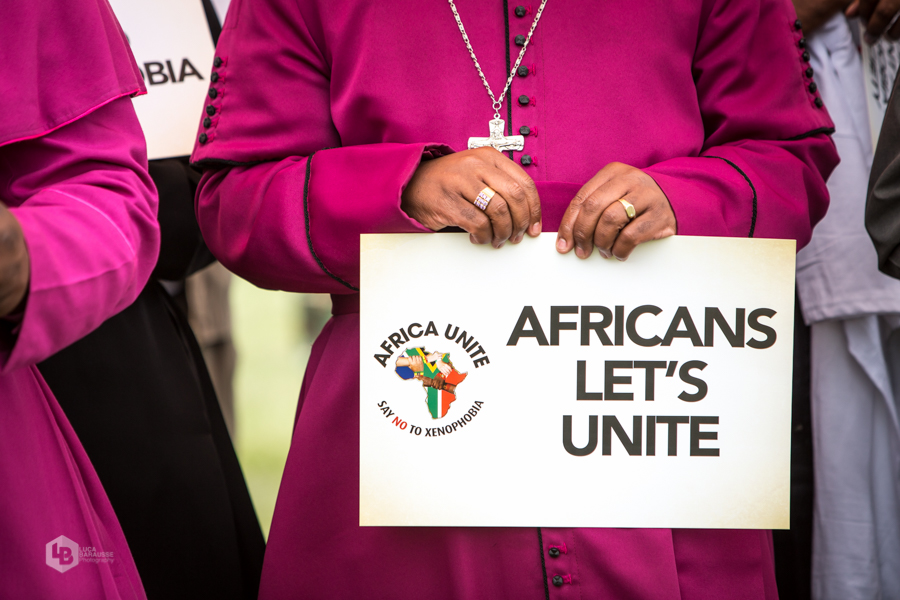 "Anti-Xenophobia Peace March – Durban" – by Kierran Allen
Today the Anti-Xenophobia Peace March led by eThekwini Mayor James Xumalo and KZN Premier Senzo Mchunu had a phenomenal turnout with thousands of people marching from Curries Fountain to the City Hall in Durban's CBD.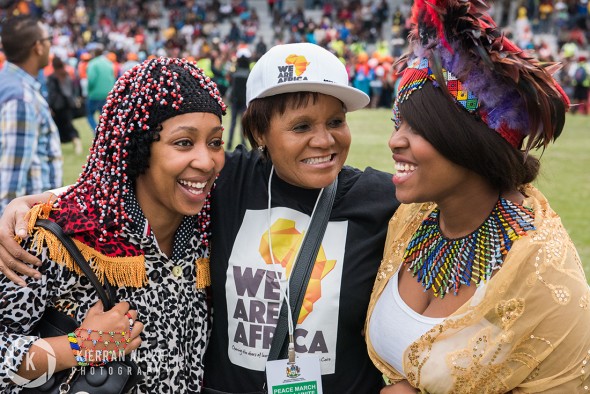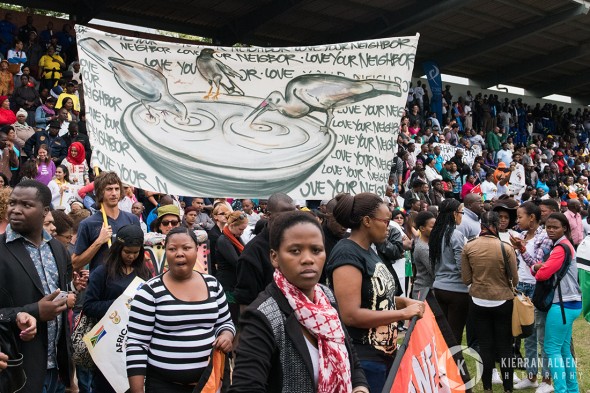 It's really amazing to see so many people of many different races and religions come together and show support for those affected by the Xenophobic attacks which have happened over the past 2 weeks.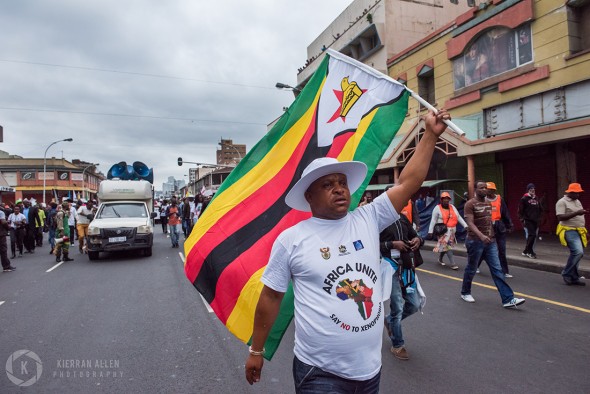 Now there has been widespread speculation as to what's been going on in the Durban CBD and surrounding areas – I have seen many different videos and images making their rounds on social media, with most people just jumping on the bandwagon of hate.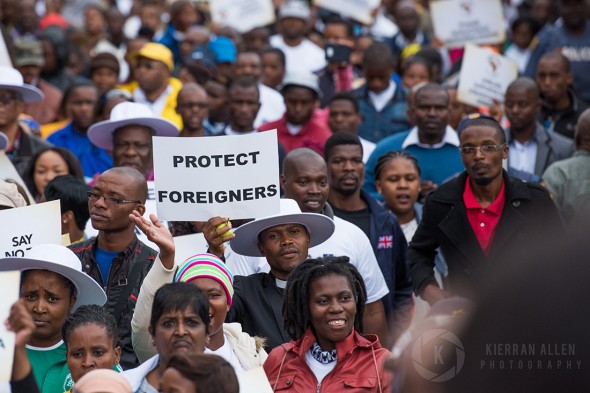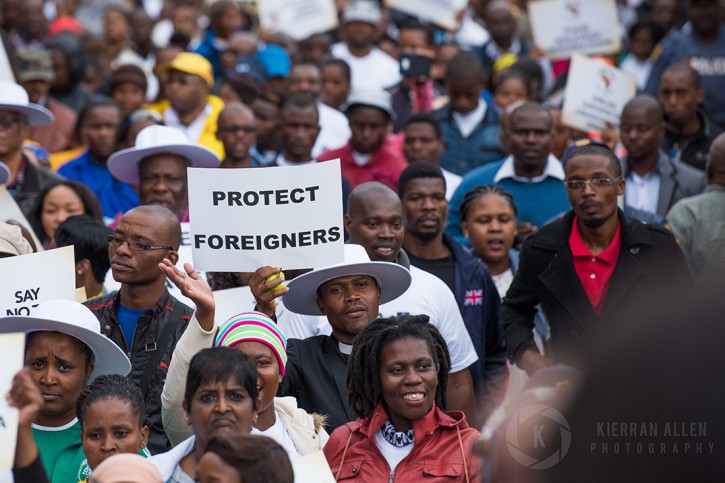 I logged onto Facebook an hour ago and saw a post titled "Durban today", with an image of a man burning alive. Now I don't want to start a pointless debate but the reality of it is these posts I keep seeing are plain downright lies, sensationalism at its best.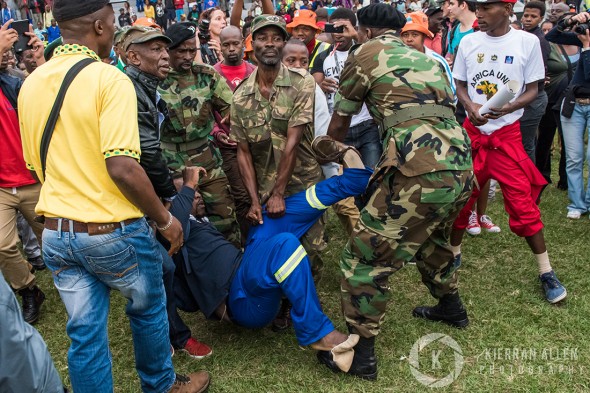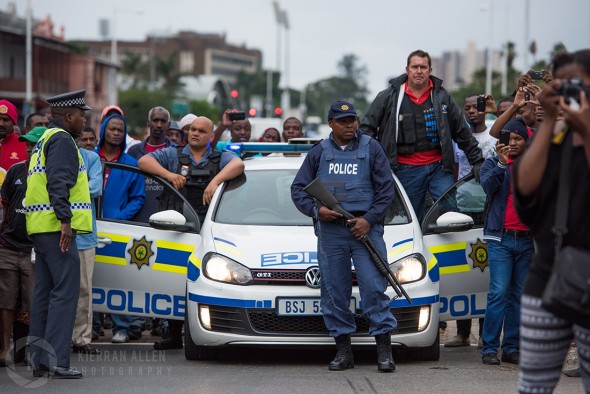 I was a part of the march today and I can assure you no burning happened at all. Yes there were a few isolated incidents but nothing as apocalyptic as what social media is making it to be.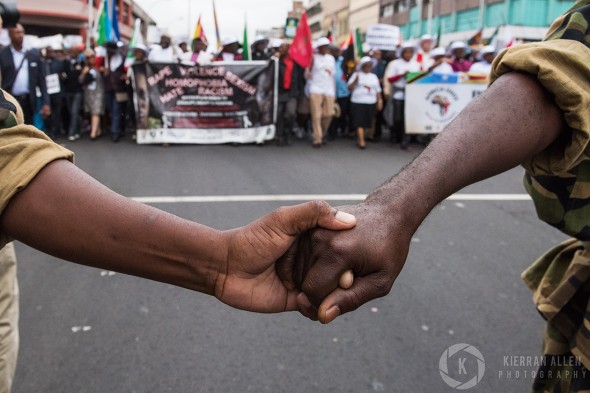 Those who post things online blindly without credibility are just adding fuel to an already enlarged fire.
Why don't you do something productive and join in on the march and show some form of support?! If thats not for you, donate clothes or blankets to those affected…flip, just buy a meal for a family. Stop bitching and moaning about how this country is out of control and take charge of the change, do something about it.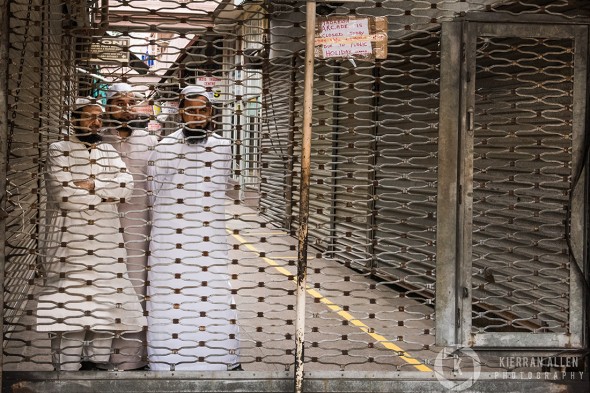 Don't just sit back, be the change. Please make an actual impact by providing refugee camps with blankets, food and old clothes for victims of Xenophobia.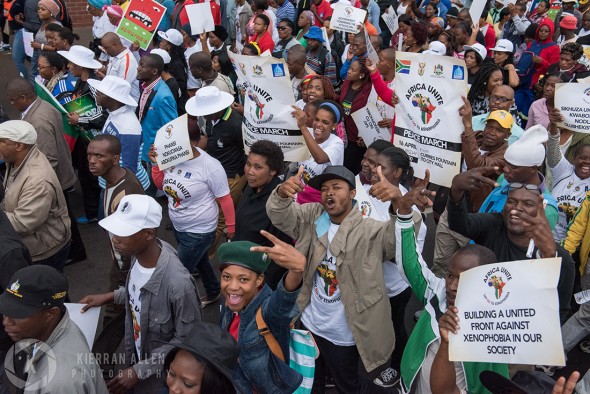 We are all foreigners somewhere.
Lets all stop the negativity and help make things right.
View details on how to help and more of Kierran Allen's Peace March photos here.
 "Anti-Xenophobic March in Durban" – by Luca Barausse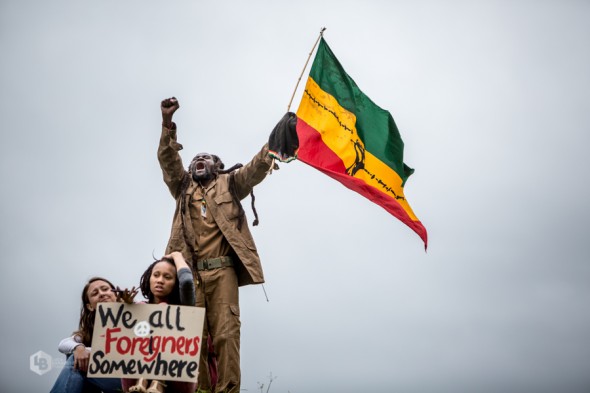 Today thousands met at Curries Fountain, Durban, to march for peace following the dark days of xenophobia attacks around our city. While looking up some information on the historical significance of Curries Fountain, I came across this from their website (www.curriesfountain.co.za) and it reads: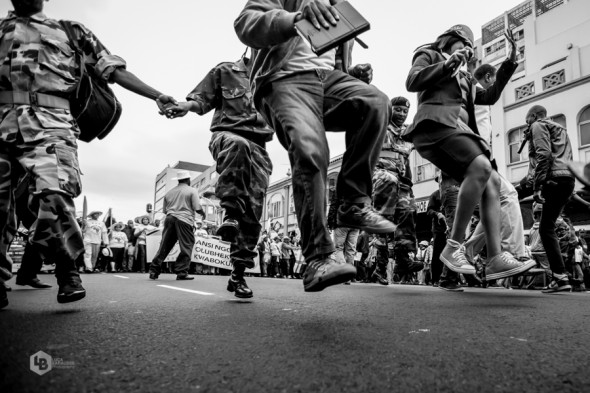 "The historical and socio-cultural experiences of all the people that used Curries Fountain, created non-racialism and a popular culture that needs to be preserved in the context of change and transformation in South Africa.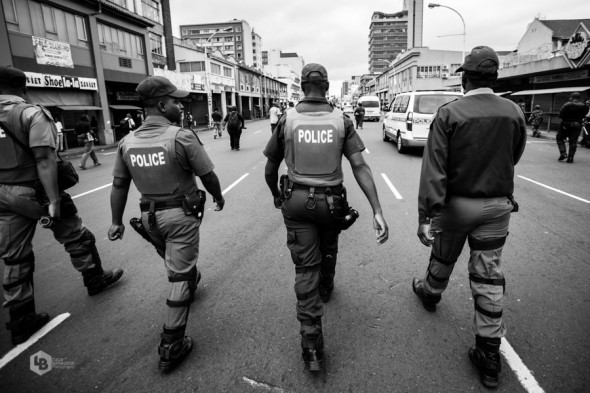 "The venue was popular with social and political activists, gang leaders, sports persons, cultural activists, including those that represented apartheid forces. Curries Fountain was a venue for the disadvantageD Black population of Kwa-Zulu, Durban to organize social and political events that assisted the integration of Black people in their quest for common identity.
"Historically, the stadium is in a sense, a microcosm of the Liberation Struggle in South Africa."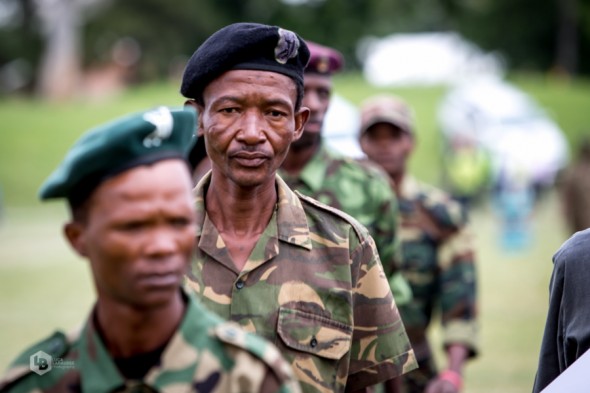 I thought that quite fitting as we met altogether to fight agaisnt an evil once again.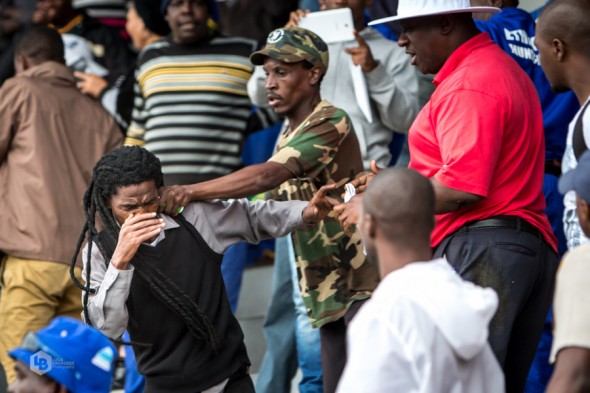 At the gathering political and religious leaders spoke out against xenophobia attacks and of a need to find our ubuntu spirit once again.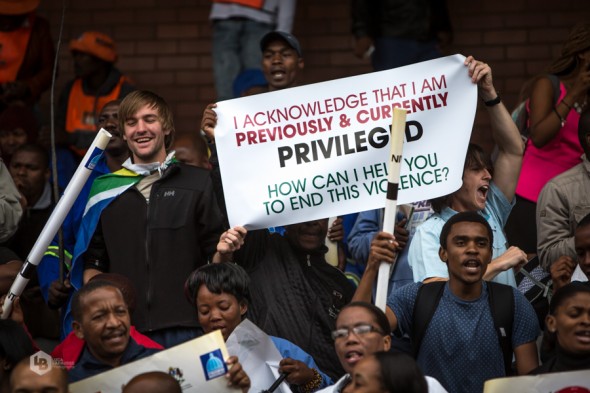 In general my experience was quite a calm one, a few scares here and there as one or two aggressors were removed from the situation by either SAPS or the South African Army, but there was a strange sense of tension in there air that did disturb me.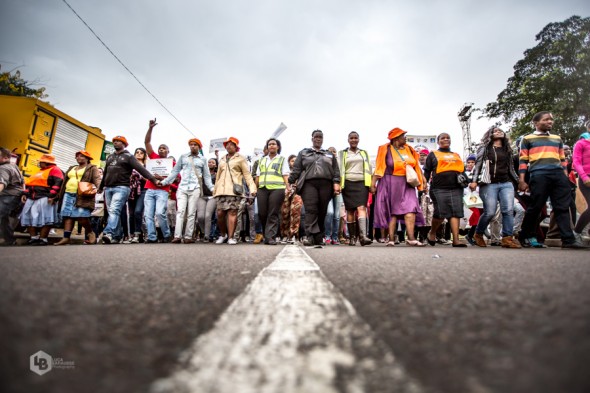 At City Hall I felt uncomfortable, that strange energy got stronger and I could tell trouble was on its way.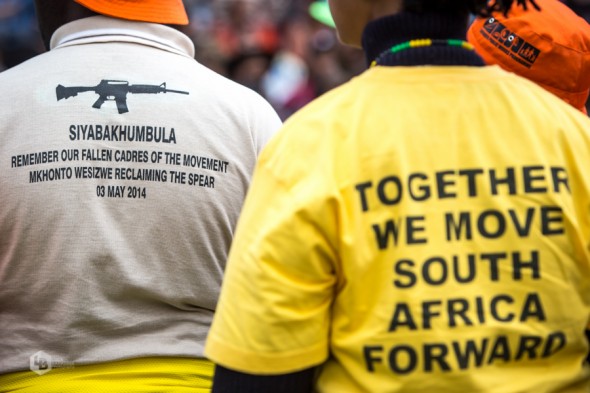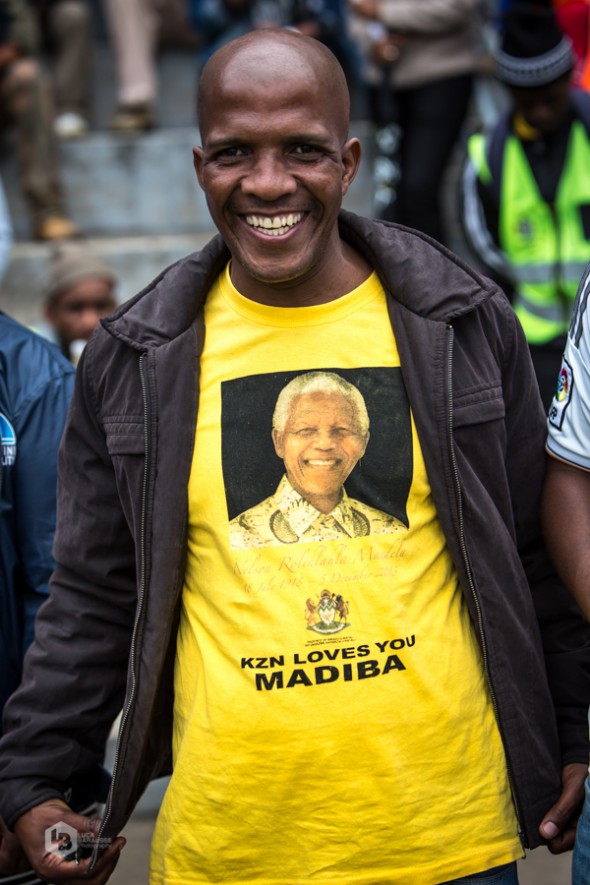 Too many people and not enough humans perhaps. Things must have deteriorated fast as, as I left the police were on the move and sirens were ringing all around the city.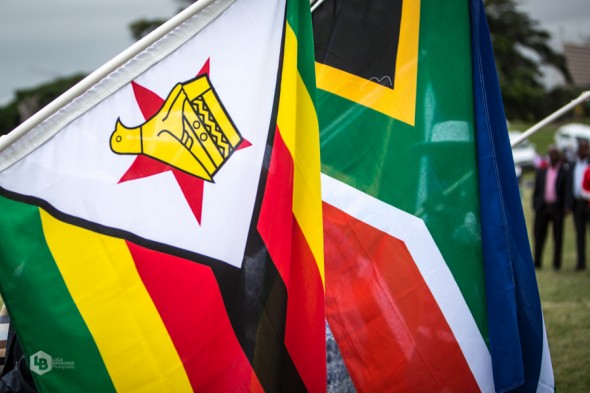 It seems we are going through some troubled waters, but we are the nation that held it together when the tide was at its highest.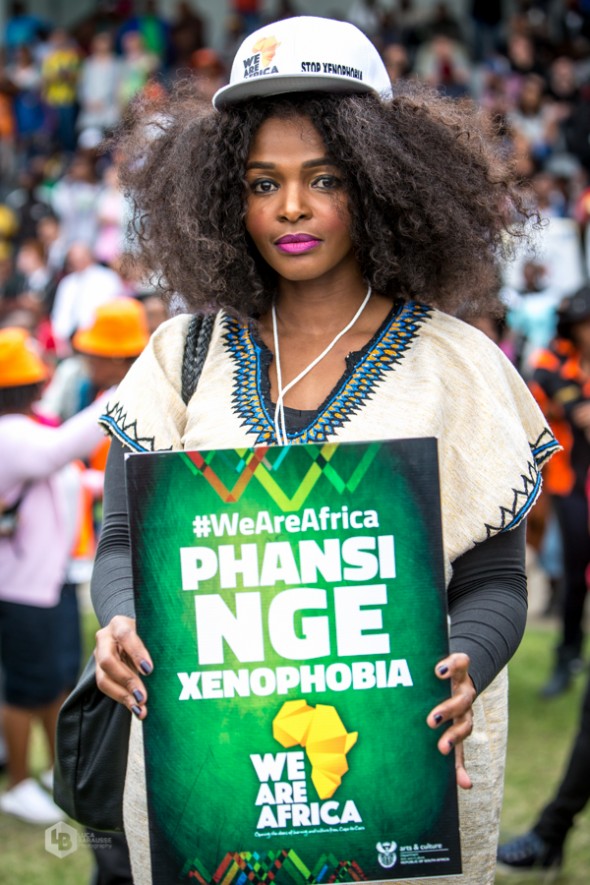 This storm must pass, but until it does please can we be responsible citizens, please do not post hateful and outdated posts on your social media, check the article before posting it. Help those who need it most, there are details of how you can help on my website.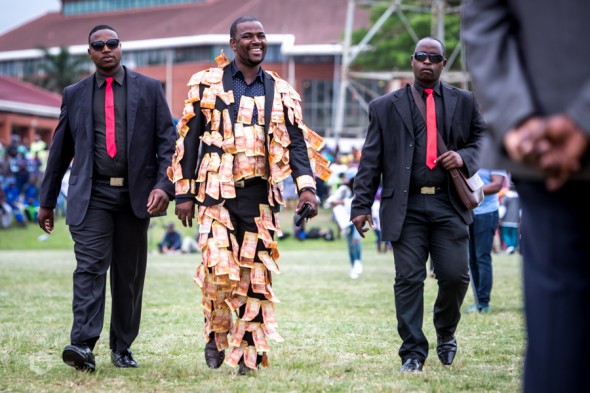 UBUNTU!
View ways in which you can help and more of Luca Barausse's Peace March photos here.