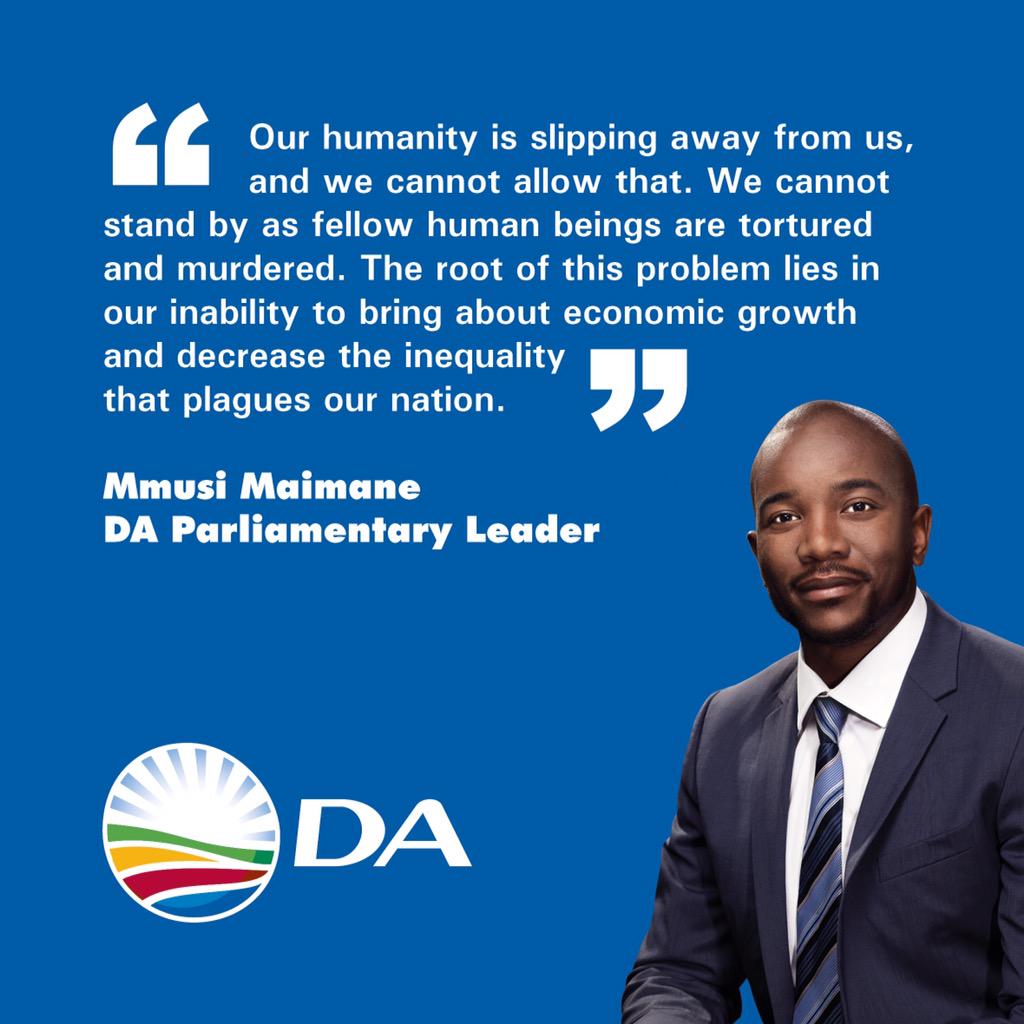 As predicted Democratic Alliance (DA) Parliamentary Leader Mmusi Maimane has confirmed that he will run for election as Federal Leader of the party.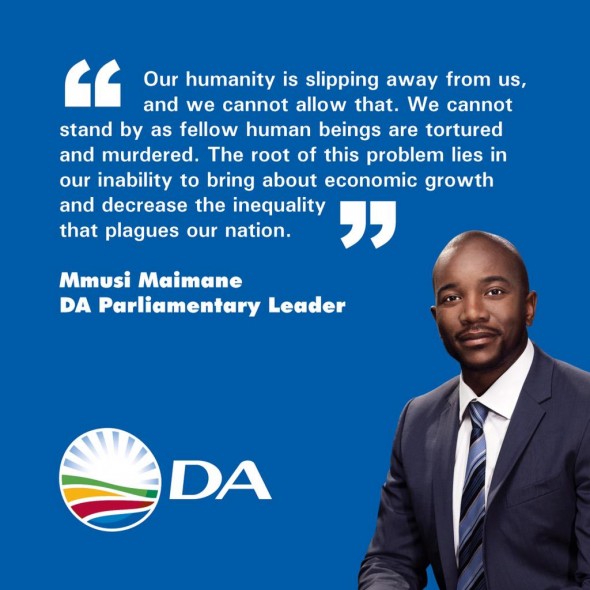 The 34-year-old politician who holds a BA in Psychology and Masters in both Public Administration and in Theology, said this morning that he has accepted the nomination to stand for election on 9 May 2015.
Current DA leader Helen Zille announced she was stepping down last weekend.
Maimane's exposure and popularity increased recently when he stood up to President Zuma during the State of the Nation Address debates.
This morning, Maimane said "I thought at length about what it would mean for the people of this country, I love South Africa. I believe in the future of this country and I certainly made a commitment to serve the people of this country and so without fail after considering it, speaking to my family and also understanding what the implications of the decision were we feel at least it's worth putting our names in the hat."
He said he is in it to win it and that "ultimately, whoever the leader will be will have the great immense task of growing this party and taking the people of this country to the levels that South Africa needs to go to."
On his Twitter page, Maimane tweeted: "I'm committed to the people of South Africa. If elected, it will be a privilege to serve as leader of the DA, to build a non racial SA."
The announcement has been warmly welcomed by many DA supporters, with a large crowd chanting 'Mmusi Mmusi' at the end of his address at the Western Cape congress this morning.
Maimane said he was "deeply humbled by the reception of the WC congress. I wish so much that we could stay longer but have an address in Lenasia."
Just yesterday Maimane made headlines with his anti-xenophobic speech, with his message that "our humanity is slipping away from us, and we cannot allow that."
Lindiwe Mazibuko and Patricia de Lille have confirmed that they will not be running for the leadership position. It remains to be seen whether Athol Trollip, or anybody else, will enter the race.