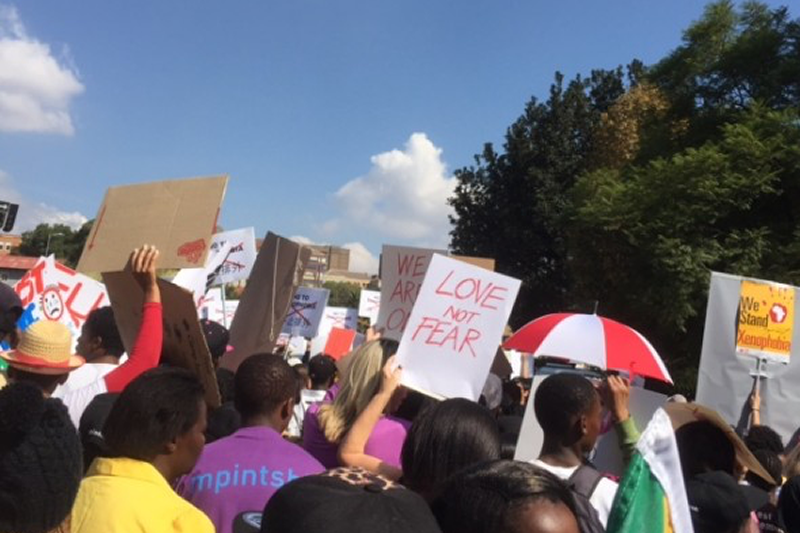 South Africans continue to stand and march together as a movement against violence sweeps the nation. Following last night's march in Port Elizabeth, a huge peaceful rally – the People's March Against Xenophobia – took place in downtown Johannesburg today and was said to have drawn more people than any such gathering since 1994. Except this time there was no violence.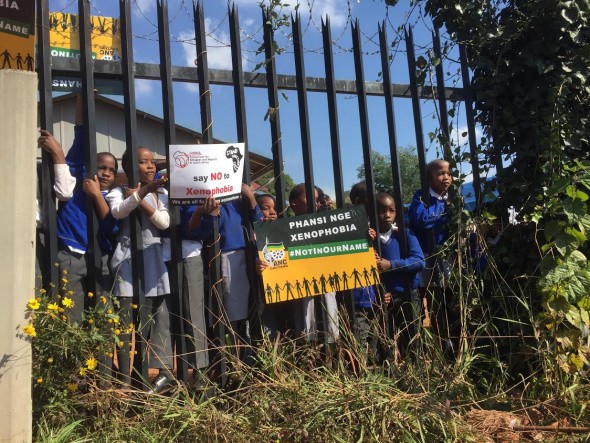 People of every colour and culture joined hands and carried placards saying 'No to Xenophobia', '#NotinOurName', 'Stop the Killing and Violence' and 'Love Not Fear'.
Police confirmed that over 25,000 people participated, with some estimates putting the figure at over 30,000.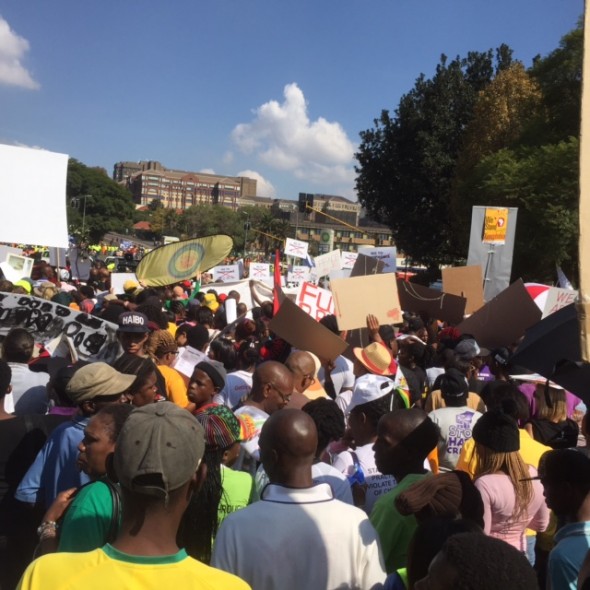 A policeman told one marcher that it was the largest rally of its kind since 1994, when about 20,000 Inkatha Freedom Party supporters marched to Shell House, ANC headquarters in the city, to protest the elections which the party intended to boycott.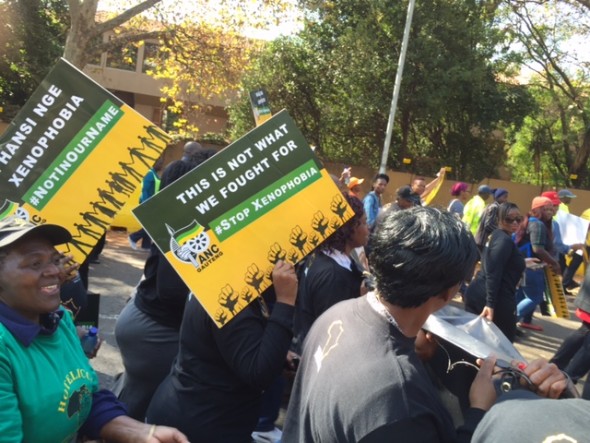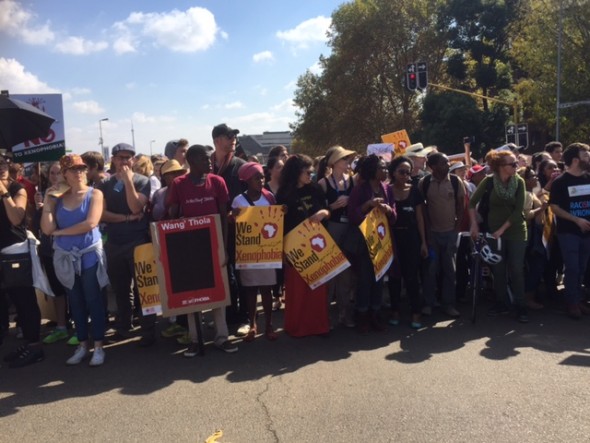 One of today's marchers reported that the atmosphere "was totally peaceful. It felt like back to the future. It was an excellent turnout and uplifting." (See video below.)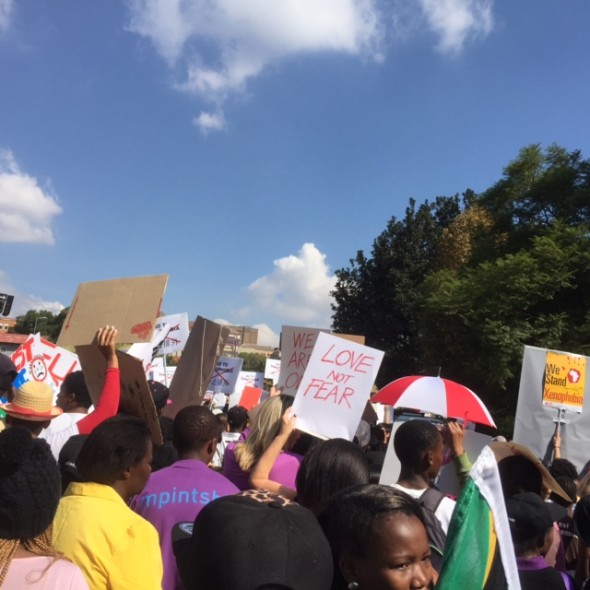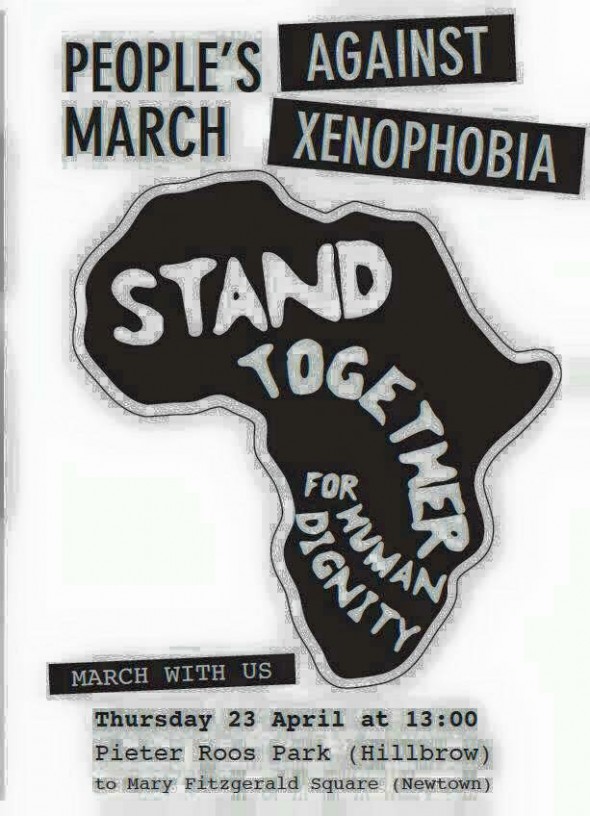 Another marcher, a South African, tweeted that she was moved to tears when she saw marchers from other nationalities. "The gratitude shown by other African brothers and sisters was amazing," she wrote. "We are Africans. Let us bring back the spirit of Ubuntu."
A Kenyan student at the march said: "We should never be divided. We should stand as one."
The march began at Pieter Roos Park near Wits University and ended at Mary Fitzgerald Square in Newtown, on the eastern side of the center city.
A similar march will be held in Tshwane tomorrow (Friday), 24 April 2015. The march will start from Pretoria City Hall at 10am, and proceed to the Union Buildings.
All Photos: Copyright Carolyn Raphaely
Watch Video – We are one! Joburg stands up against xenophobia
Tweeted Photos from the #PeoplesMarch
Earlier today at the #PeoplesMarch #SayNoToXenophobia pic.twitter.com/lN6rOjShuF

— SLSJ Wits (@SLSJWits) April 23, 2015
Police confirm 25 000 plus on the People's March to #StopXenophobia pic.twitter.com/7hTFcICdrC — SECTION27 (@SECTION27news) April 23, 2015