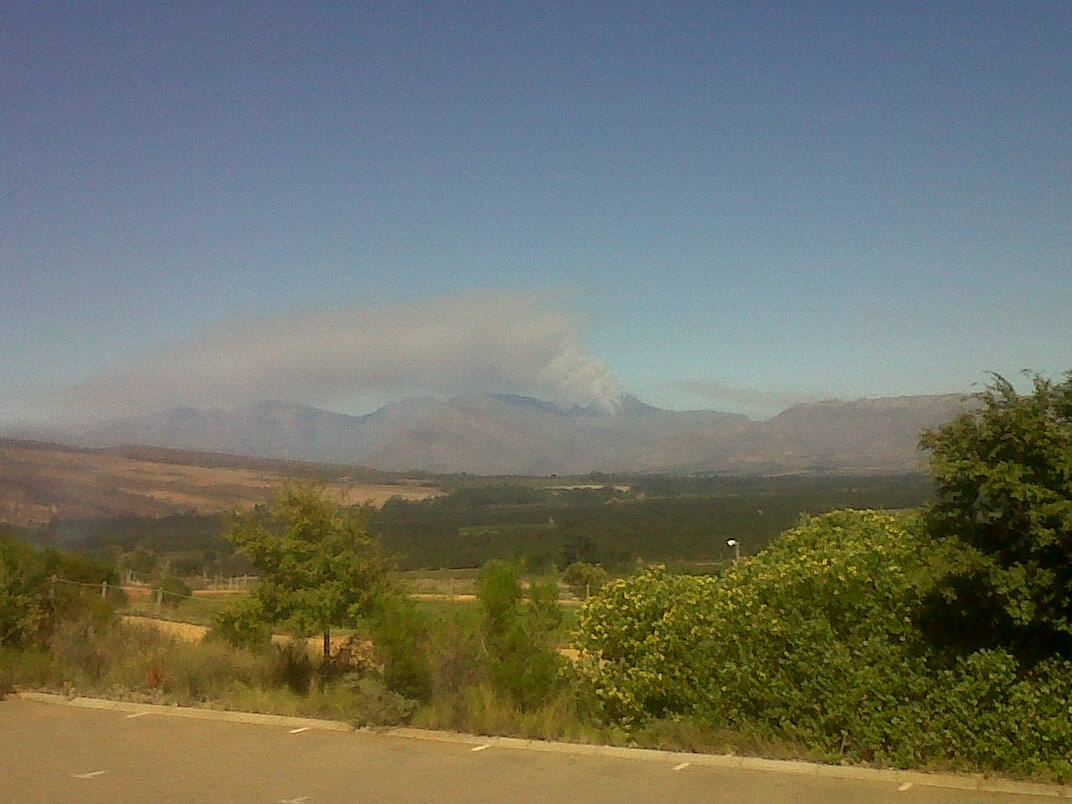 South African Environmental Affairs Minister Edna Molewa and the Volunteer Wildfire Services (VWS), amongst others, have sent condolences to the families of Darrell Rea and Jastun Visagie who tragically lost their lives on Wednesday while battling a mountainside fire in the Bains Kloof area, near Wellington in the Western Cape…which is still burning.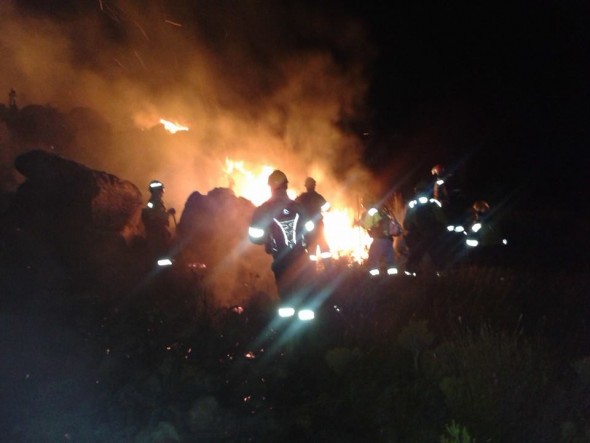 VWS said "we, as firefighters, share a strong bond between all of us regardless of the organisation we are with and this cuts deep into our thoughts."
The Department noted that the fatalities are particularly tragic considering that until last month, there had only been a single fatality throughout the programme's 11-year history.
The Minister saluted the two mens' "bravery and dedication to their work". Both were experienced fire fighters – Rea was Working on Fire's (WoF's) chief pilot for helicopters while Visagie worked as the helicopter safety leader.
VWS said "Darrell was one of the men who brought us much needed support during the immense week we experienced in Cape Town [in March]. He had a ready smile and very sadly leaves behind his wife, infant son and both his parents.
"Jastun was 23-years-old and has been involved in fire suppression with WoF since 2013. He too, so sadly, leaves behind his brother, sister and parents."
Minister Molewa said: "They risked their own lives to protect others. We are immensely grateful for their contribution, not just the residents of the fire-affected areas but all South Africans."
The Civil Aviation Authority is investigating the circumstances surrounding the crash.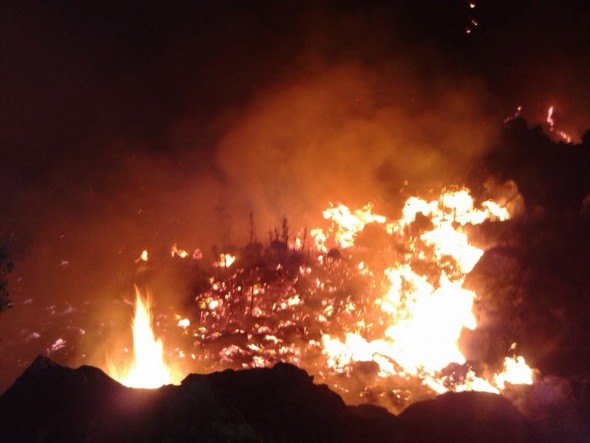 WoF Aviation spokesperson Evelyn Holtzhausen said: "It is important to note that they did not crash and it was a forced landing. There is a technical difference between the two and civil aviation will have to do an investigation."
The tragedy comes a month after veteran WoF pilot Willem Hendrik 'Bees' Marais was killed during an attempted forced landing in the Table Mountain National Park.
In an update three hours ago VWS said ground and air crews are still working to contain the Bainskloof fire. Photos of the skyline show smoke stretching all the way from Wellington to Tokai.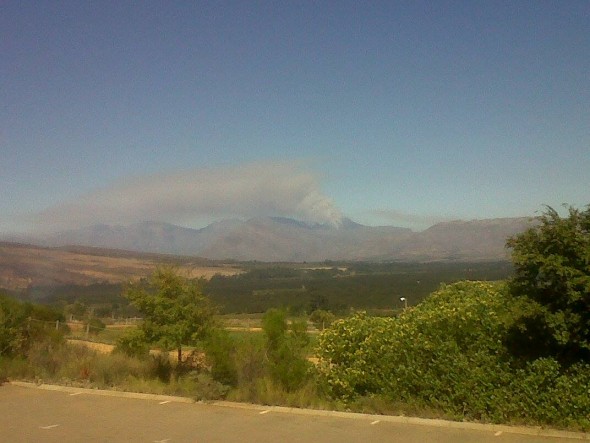 VWS said: "Sadly this now means that the big 3 MTB areas – namely Tokai, Jonkershoek and Welvanpas – have all burnt in this last fire season."