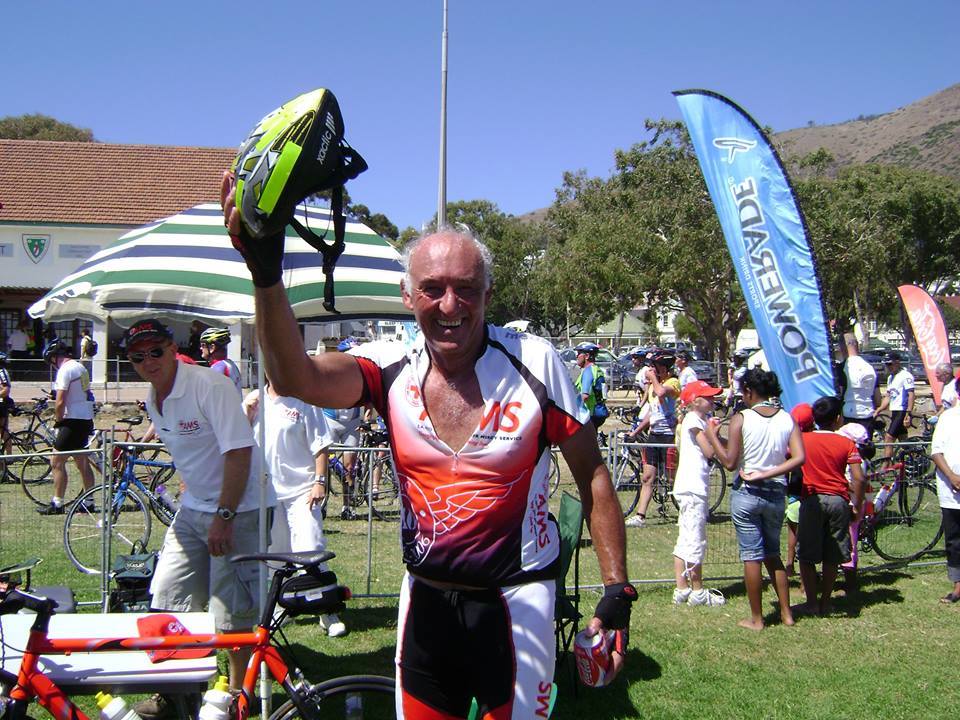 Helicopter pilot and #CapeFire hero Willem Hendrik 'Bees' Marais will be laid to rest today. But he will never be forgotten by his friends, family and the people of Cape Town.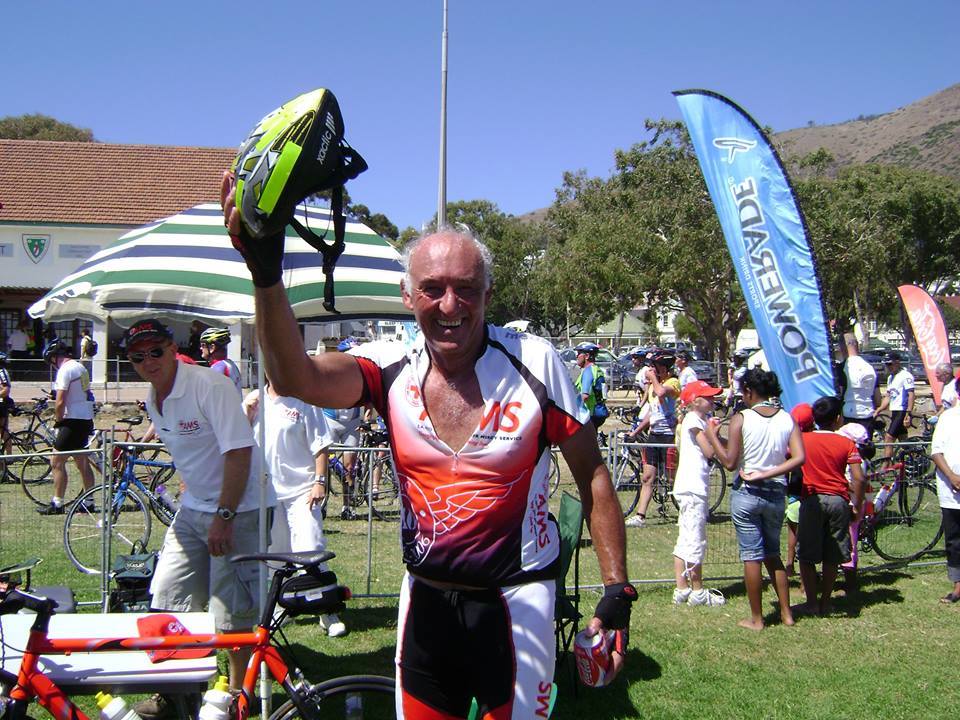 A facebook page has been set up in dedication of 'Oom Bees', as he was fondly called; and a makeshift memorial of cards, letters and flowers has also been created at the Newlands Forestry Station.
The death of the pilot has moved the people of Cape Town and the nation. This weekend firefighters were invited to walk out onto the field of play before Stormers took on Chiefs at Newlands Stadium in honour of Marais. His family led the way.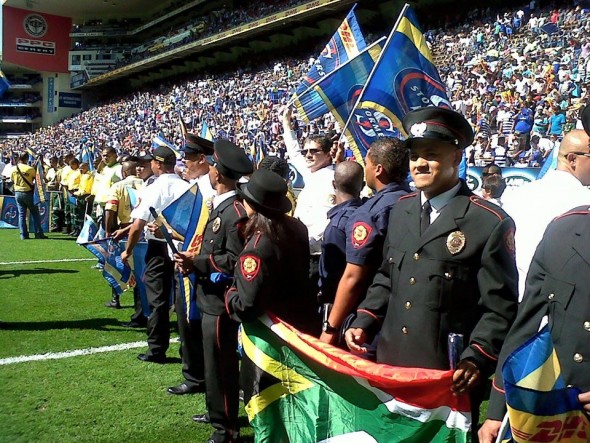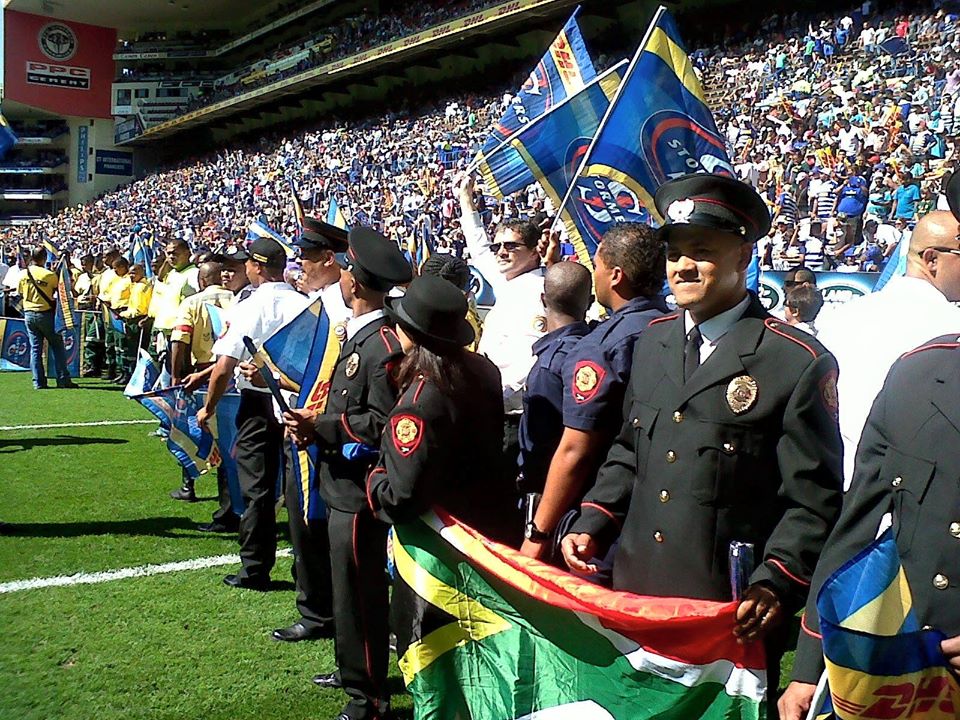 Marais tragically lost his life last Sunday 8 March whilst flying a Bell 212 Working On Fire chopper at Olifantsbos where he was fighting the Cape Point wildfire. He was alone in the helicopter. According to friends and family he "lived to fly". During his highly respected career Marais served in the South African Air Force (SAAF), South African Police Services, South African Red Cross Air Mercy Service (AMS) and worked as a freelancer for Working on Fire.
AMS CEO Philip Erasmus said "Bees was probably the most loved person that has ever worked for the AMS in my time here. Our sincerest condolences to his family and friends. RIP my friend, it was such a privilege knowing you"
Photos on the Facebook tribute page show a man who led a full life – who worked hard, who socialised and had fun, who travelled from Haiti to Antarctica, and who always took time to teach and inspire children.
In a message posted on the Facebook tribute page, the administrator wrote "a great soul has departed, a giant in the aviation industry has tragically lost his life while serving others. Oom Bees Marais as he was affectionately known has taught us the true meaning of selflessness in his acts of kindness and service to others."
Marais had been part of the fire-fighting team who had spent the previous few days battling the Cape Fire as it spread across the South Peninsula. Photographer Kim Elliott Bouchier took some photos of him on one of those days, and added the following touching tribute to his page:
Touching Tribute from Photographer Kim Elliott Bouchier
"I spent some time up at Steenberg Estate where my sister lives taking pictures of a red copter. I found out his name was Hendrik Marais…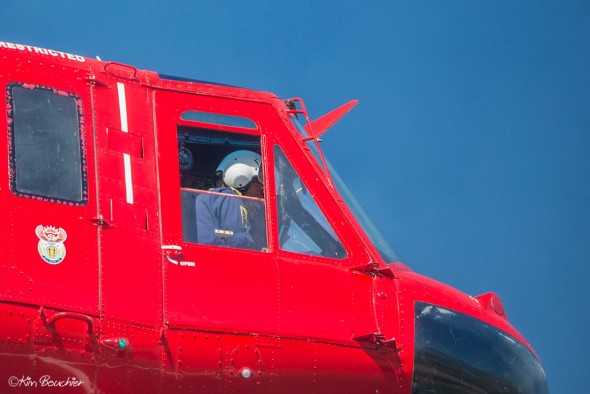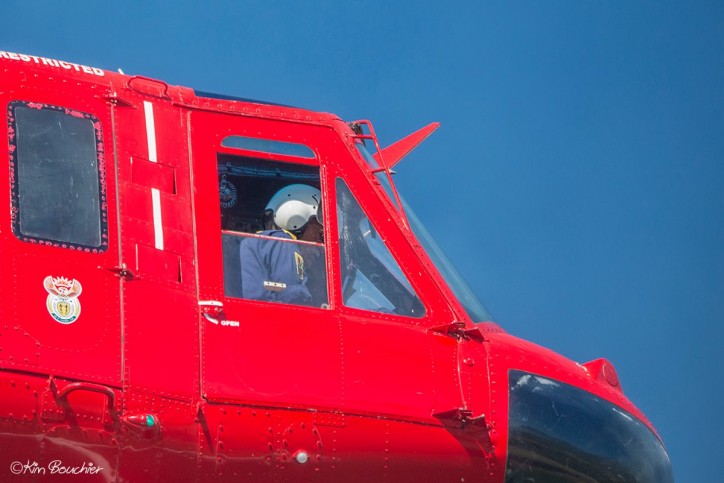 "I contacted the volunteer firemen and asked if they knew him and if they could put me in contact with him as I wanted to thank him and give him something. We were in awe of his skills…what an excellent pilot…
"When we left the dam I was standing on the back of the golf cart and as we drove away he came so close right up to us and hovered a bit. We were waving up at him. On impulse I waved my left arm back and forth blowing him kisses as my attempt to show him we were so very grateful and thankful for his help with the fire…
"He maneuvered around us and as I continued to wave kisses at him, he paused next to us and then off he went…
"I am so so sad that I didn't get to meet him in person and thank him….
"Bees Hendrik Marais you are a true hero."
Kim has passed on the photographs to members of his family. She said "I was anxious the whole week watching the copters flying such long hours I know they did it out of a huge love for our Mountain and the safety of other people whose homes they were trying to protect. This is the biggest form of sacrifice. It seems Oom Bees was a very special and loved man.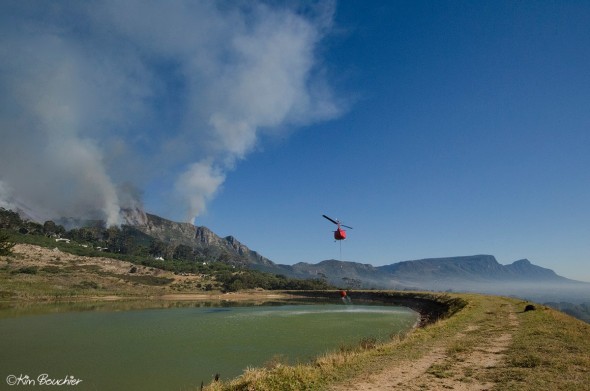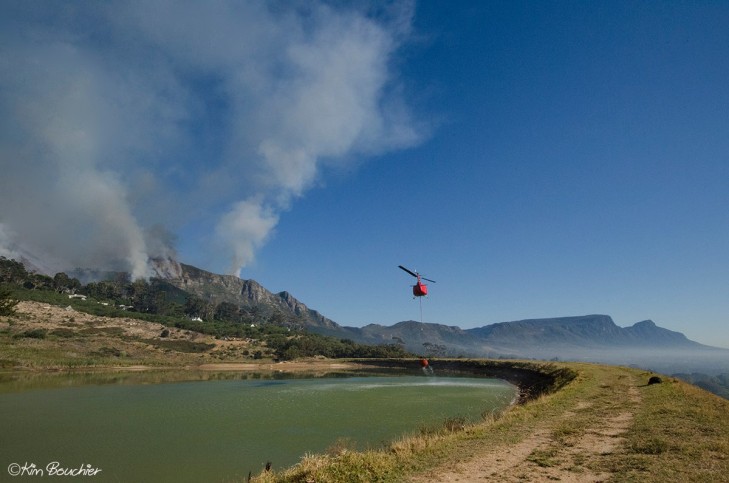 "He did so much good for Cape Town, for the people, the animals, the mountain. To work so tirelessly for the greater good is an amazing personality trait…somebody to be truly admired..he literally gave his life for us. No greater sacrifice could he make…
"Thank you Bees Hendrik Marais."
Christopher Scott added that "the greatest heroes are those who appear as strangers to us in times of need and despair. They knowingly put your life before their own even though they have made a promise to their loved ones that they will be home before they wake; when they sacrifice their lives for us they have done so at a greater expense than we could possibly fathom.
"To me this man is more than a hero. He is the very embodiment of what we as people should be striving to be. To this man's family…thank you for sharing a true hero with strangers, but know this – a stranger he is no more…"
Volunteer Wildfire Services (VWS) posted the following message with a special mention to Mr Marais.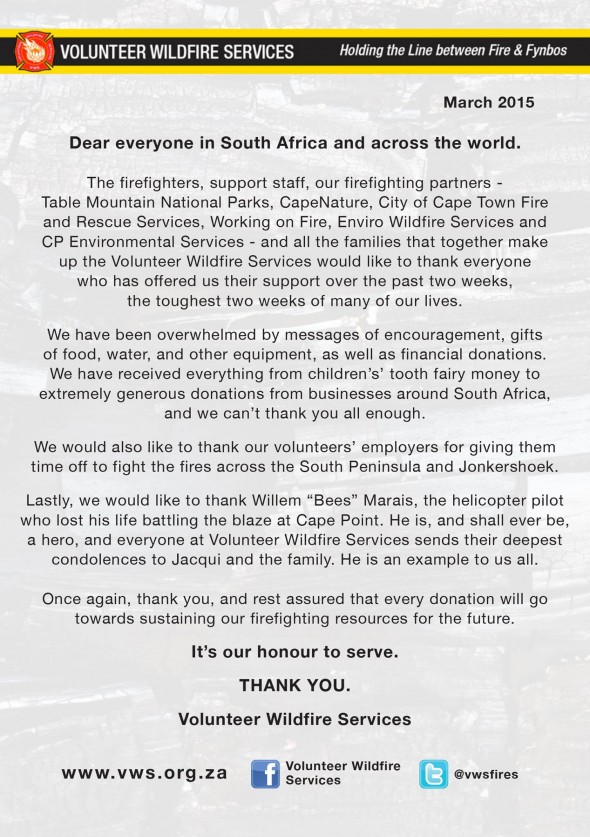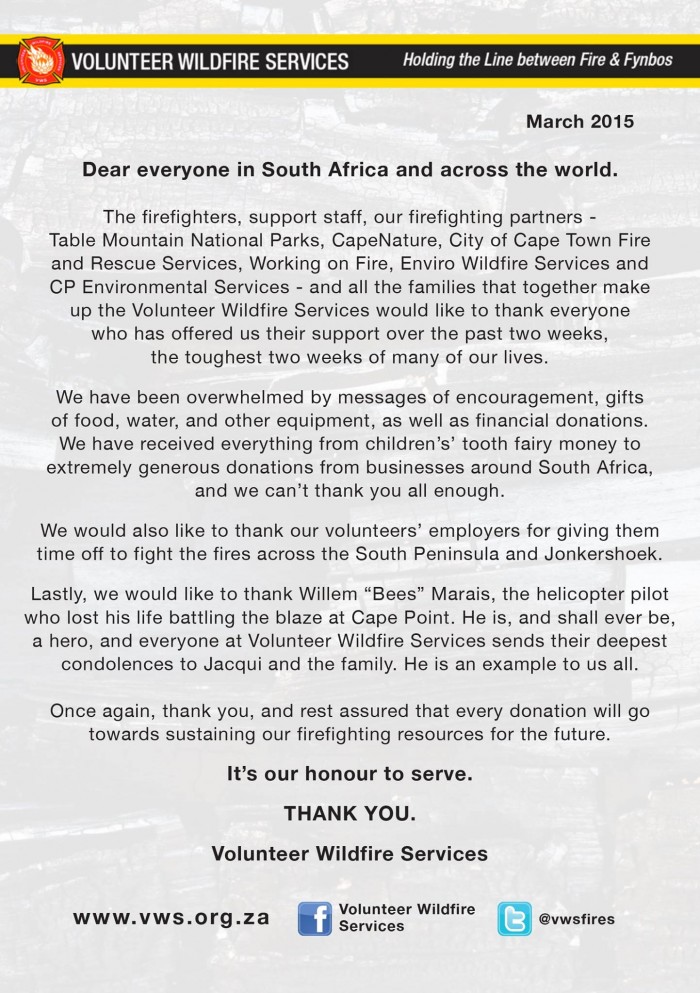 Our thoughts and prayers are with Mr Marais' wife Jacqui and his family and friends at this very difficult time.
More Info
www.fb.com/pages/In-Loving-Memory-of-Hendrik-Willem-Bees-Marais/583674485069509