Meet Lennox, the latest South African to be turned into an overnight sensation on social media thanks to a fellow citizen appreciating his kind deeds after he made her day. In South Africa, where crime and poor service can seem too common at times, it seems no good deed goes unnoticed.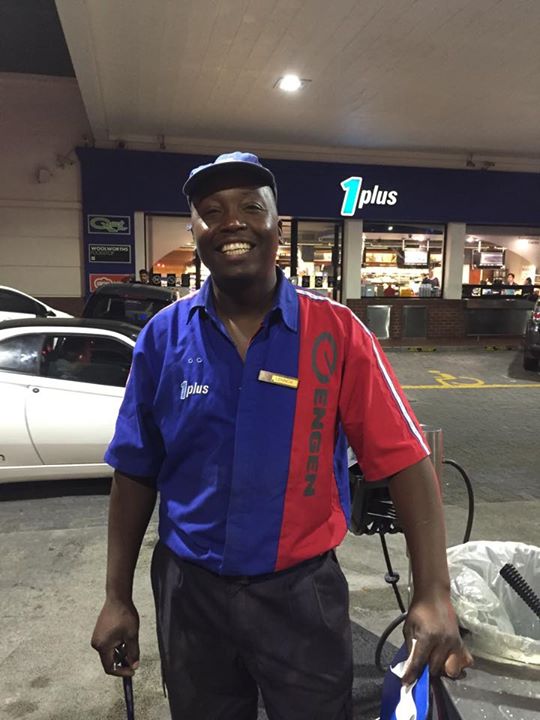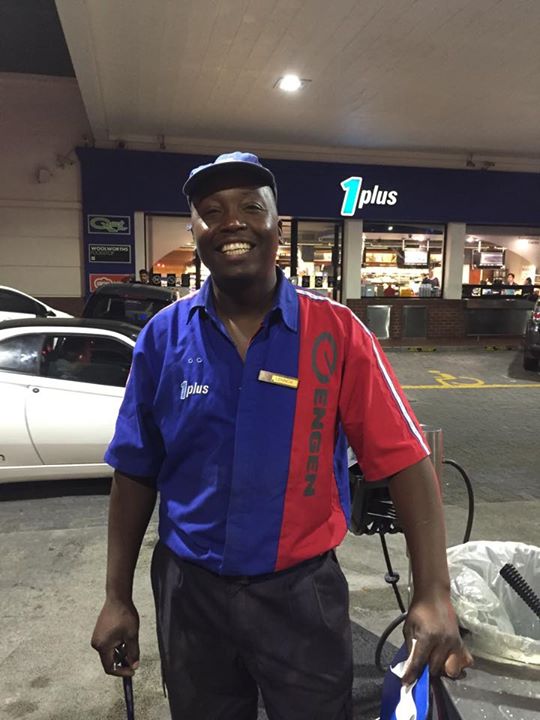 Capetonian Facebook user Kelly Shelton posted a message about Lennox on her FB wall on Tuesday evening. In it she said "I hope that someone out there notices this post"…and her wish has come true as the story of Lennox's kind deed has been shared by thousands on social media and in the South African press.
We'll let Kelly tell the story. Here is her post in full:
"On Tuesday the 12th of May, at around 7pm, I was on my way to the Engen on Protea Road (Newlands/Claremont) in Cape Town. When I arrived, the garage was completely packed, and there were no parking spots available.
"When I got to the pump, I got out of my car, and told my petrol attendant that I was just going to run into the Woolies quickly. Standing in the line to pay, I worried that I was taking too long, and I was expecting to be greeted by my petrol attendant impatiently tapping his foot outside, waiting for my petrol card and a tip – trying to turn over as many clients as possible.
"Instead I was greeted by the beaming smile of a petrol attendant by the name of Lennox. While I was inside, he decided to wash all the windows and mirrors of my car- without even needing to be asked to. I told him that I was so sorry for the wait to which he replied "don't worry Ma'am, it is my pleasure to wash your windows".
"Looking at this man before me, wearing his uniform with pride, and doing everything in his power to make my day that much better, filled me with a warmth that made me feel special and proud! I was proud of a man who I only had the pleasure of knowing for five minutes – a man who, in those five minutes, had completely made my day.
"As I was about to drive away I got out my car and asked Lennox if I could take a photo of him, as he was the kindest and friendliest person who I have ever been attended by in any line of work! He stood tall and proud for this photo, and told me that he loves his job, and that hopefully (one day) this would help him get further in his career.
"Lennox, you made me burst with pride and I hope that someone out there notices this post- because you deserve every good thing that comes your way. I really hope that you get that promotion!
"I will definitely be back again for another visit because of you.
"I know that everyone's shirt at Engen says this, but with Lennox: you really are his number 1."