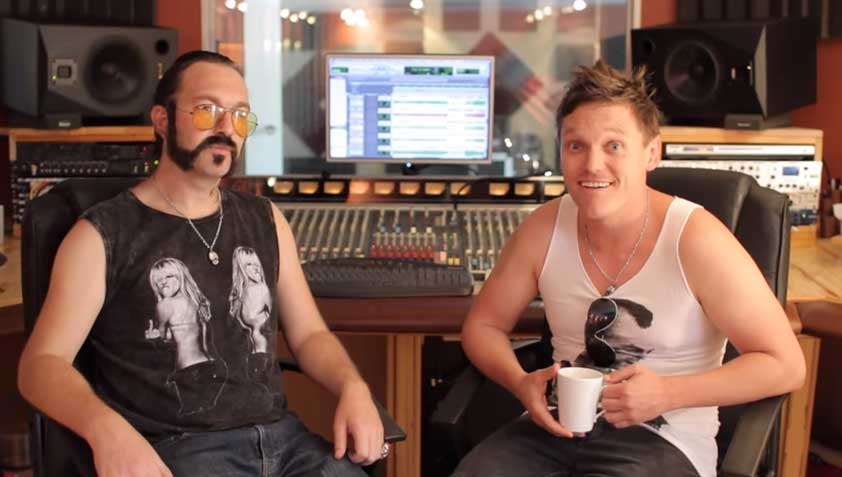 Latest South African comedy 'Stone Cold Jane Austen', which opens in SA movie theaters tomorrow, was presented at the Cannes Film Festival in the South of France this week. It's a brilliant mockumentary about an English rock band from South Africa trying to break into the increasing profitable Afrikaans music market…without being able to speak the language!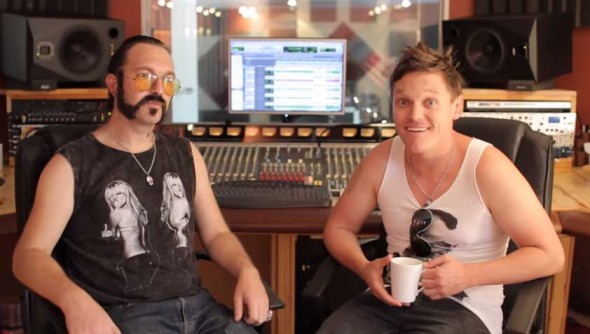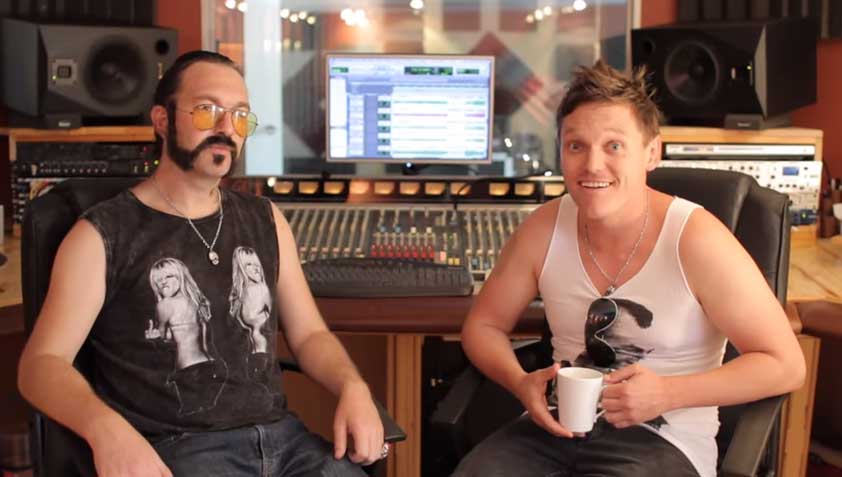 Directed by former Cassette musician Jon Savage (who also stars as Johnny in the movie), the film features Rob Van Vuuren as Karel, Kurt Schoonraad as a "kak cop" and a host of SA music royalty including Kurt Darren, Fokofpolisiekar, Jack Parow, Randall (from Idols), Die Heuwels Fantasties, Chris Chameleon, Arno Carstens, Parlotones, Aking and a "kak load" more.
SAPeople caught up with Capetonian director and actor Jon Savage in Cannes:
SAP: You don't sound very South African?
Jon: I am 100% South African – born in Port Elizabeth but travelled a lot. My first ten years of life my parents were crazy – we lived in Texas, we lived in London, we took a sail boat to Portugal…so between the age of 2 till 10 – we were not quite gypsies – Dad was an entrepreneur doing crazy deals – doing oil deals here and there. And so we travelled a lot and when I was 10 we came back to South Africa and I had this strange accent.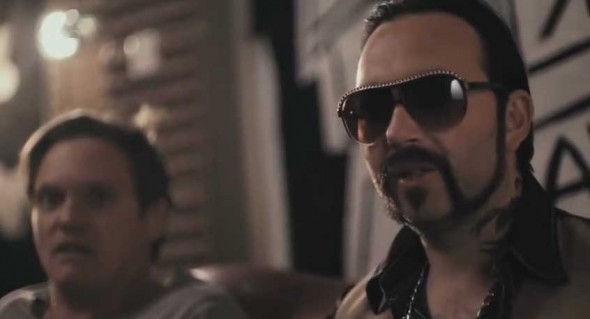 SAP: What's your background in movie-making?
Jon: So, when I was 6 my dad was owed money and the guy couldn't pay him so he gave him this JVC super 8 camera and I was obsessed, and my whole life all I have been interested in is 2 things – music and film.
When I went to university there was no film school and all I wanted to do was film because I thought music was a stupid choice of occupation. I went to Rhodes to study TV but I turned it into a film course and actually did a feature film there that came out in the cinemas in SA when I was 19.
Then I was head-hunted by a company called Terra Plain and went off doing commercials. At first I had my own film company and I started working on short films with [District 9 guys] Shelter Copley and Simon Hansen…and then my band [Cassette] just took off.
I had started the band around that time. It was in the 2000's. And it just went mega. Then we toured the world for 6 years in a rock band. [Cassette won for Best Rock Album in the SA Music Awards in 2007.]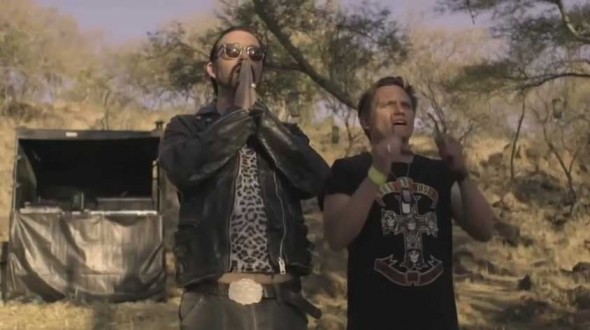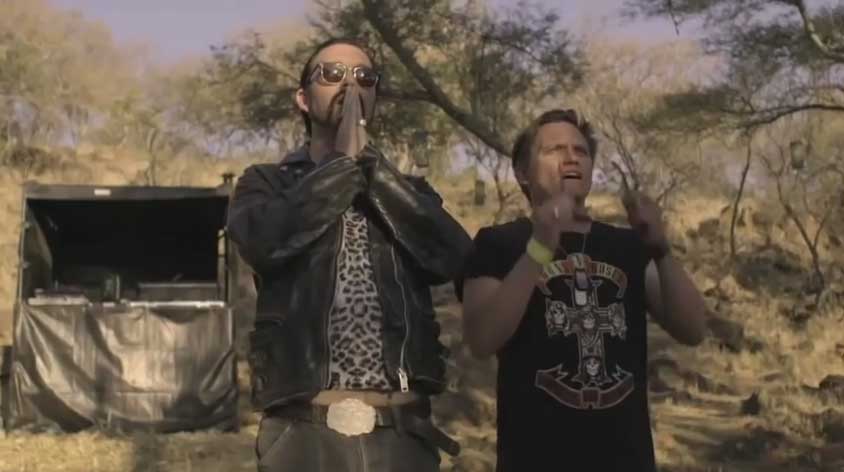 SAP: What was that like?
Jon: I mean it was hard work – people forget when you're in a rock band you're on stage 0.01% of the time. The rest of the time you're travelling, setting up, driving, hassling. It was amazing – we saw the world hectically – we were one of the first South African bands to tour Japan.
It was epic but also total failure at the same time because I think being a South African rock band was a very ludicrous thing to be.
That's basically what the film – Stone Cold Jane Austen – is about – how hard you have to pretend to be a rock star to be a rock star in South Africa!
When I got back from that I did a stint on 5FM I was a DJ there and then I started toying with this idea and it's taken a few years to get together but movies and film are my 2 things and it's a film about music so it made sense to me.
SAP: What inspired you to make the film?
Jon: So, the real inspiration was a film that was made about Cassette. When we were dabbling with the US market and really trying hard to break in there – this film crew decided to document this South African rock band's attempt and it was at the same time that the recession came and the recession hit us directly because we were doing an international deal with EMI.
EMI was the first label who got destroyed, like overnight. All the developing acts went down the toilet. We were the first to go so that film ended up being the story of the demise of Cassette – that really horrible year that ended the band and even us band mates…We're still friends but we don't…it's kind of such a heartbreaking thing…to be in the same room…we don't really spend time together anymore. It's upsetting for us.
And I never saw that film – I think it's on Netflix and it's done the rounds. I've never seen that film and I'm too scared to see that film…so I wrote this film as a reaction to what I think is in that film. That is a version of me in this film.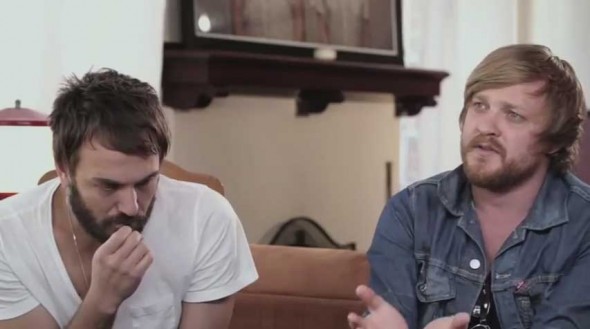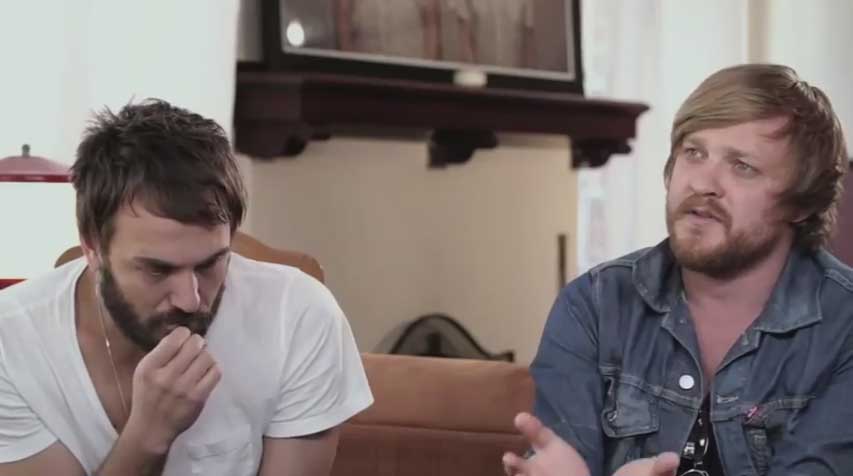 SAP: How difficult was it to get Fokofpolisiekar and all the other South African acts to get involved in the movie? Was it as easy as calling them up like in your movie?
Jon: Look I'm lucky because of my past. I've worked with all these guys and I know them all. I'm not friends with them all – like I worship Fokofpolisiekar, but they feel like I'm a pain in their side really. Some of them are my friends and some of them are just people I know, so I just phoned them up and asked them if they wanted to do something crazy.
It was never our intention to get as far as we did with this film so it was an inoffensive to come spend a few hours shooting this whole thing. To be honest things got tricky later when we'd already shot things and the film started to gather momentum and the bands were like hang on a sec, we're not really in control of what's happening anymore. It's our brand you're using and we had to go back and my thing was I wanted to make everyone comfortable and happy so we had to raise some money and pay off the guys which was fine but generally people were really generous with their time.
Kurt Darren was un-fucking believable, he introduced me to some of his mates…and his mates put money into the film. He gave us absolute time and effort and energy. He came to both premiers, he's doing press for me and I paid him not a dime and he just thinks it's a cool project.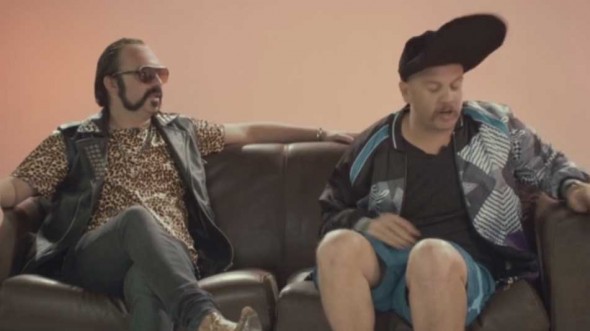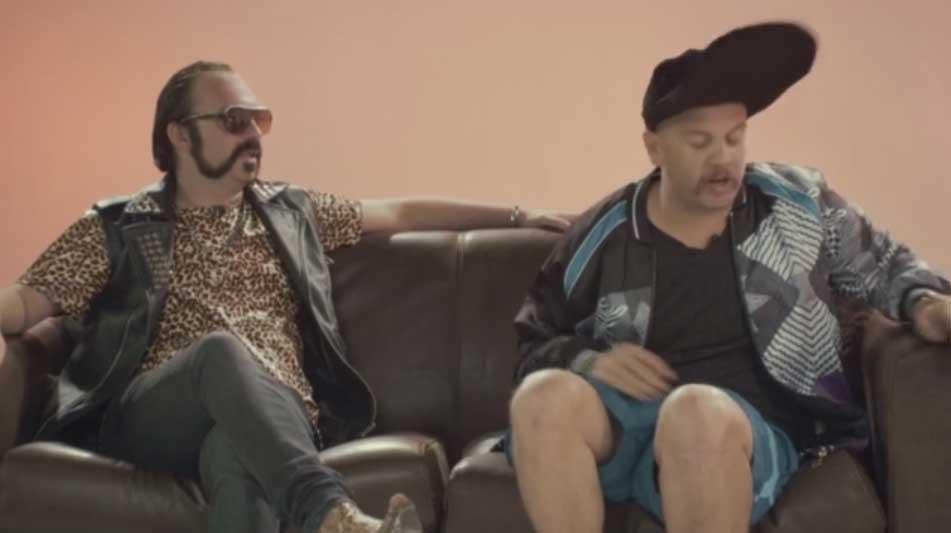 SAP: What about Jack Parrow – was he forthcoming?
Jon: Jack Parrow was absolutely surprisingly…Jack Parrow is an acquaintance who I see a lot and always say hello when we pass at functions and that's the extent of our thing, and when I asked him to do this thing and Jack Parrow is managed by Wynand from Fokofpolisiekar, and Wynand had been a work in progress so when I approached Jack Parrow I thought I'm going to get shut down immediately, and within like 5 minutes he said "tell me when, tell me where", and he arrived on time, delivered his part like a pro.
These people are amazing and I have so much gratitude to all of them and I think we could break Arno [Carstens] in the US with this film because that end track which they stopped early, it blows your mind. He starts improvising and it's everybody's favourite part of the film. He takes that track onto a whole new dimension and we really think an album is going to be on there.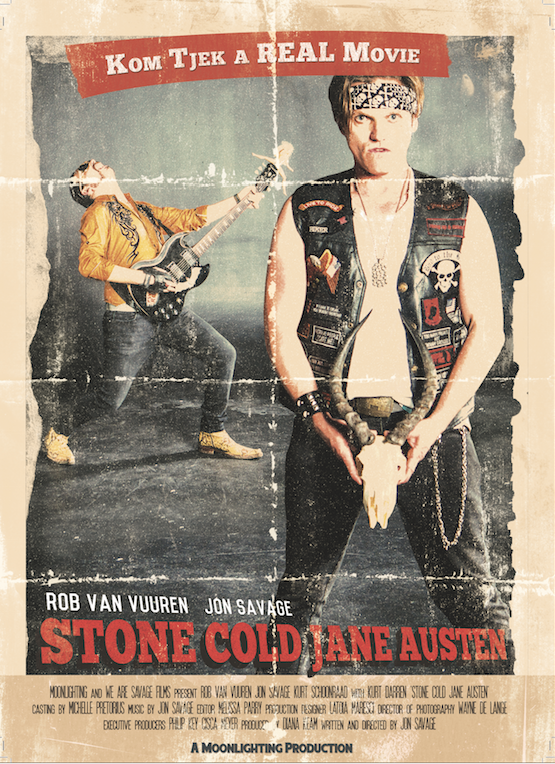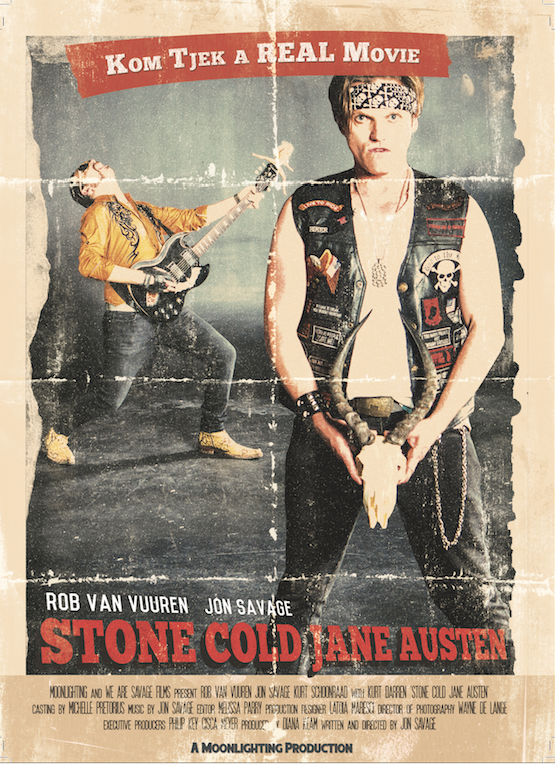 SAP: I was going to ask if you were going to release a sound track?
Jon: Yeah yeah – we're going to do one of those [Quentin] Tarantino-style ones with lines of dialogue.
SAP: Did you approach any other guys like Die Antwoord?
Jon: Die Antwoord I tried so hard and they're also somebody I've worked with so I know them and they know me…but Die Antwoord only do Die Antwoord stuff and this is not their world and they like to be in control of their world. And I mean I went back like four times with them and I said you can dictate all the terms but no I couldn't get them. I was close, I think I was close but I was told from the beginning they would never do it and they were right.
SAP: It may have been a different movie had Die Antwoord been involved.
Jon: I tell you what I do have that's not in the film – we shot a whole lot of scenes with Daniel Beddingfield when he was in South Africa butt naked, it was a hysterical scene…we're going to release it online later.
SAP: When are you releasing in SA? And what about for expats around the world?
Jon: Tomorrow – Friday the 22nd of May at Numetro's only. We have a simultaneous release on Sony Experia cell phones – for as long as it's in cinema, and it's currently available on free order as a VOD (video on demand) from the website – Stonecoldmovie.com.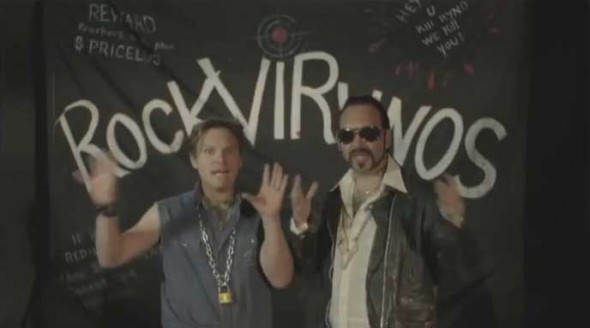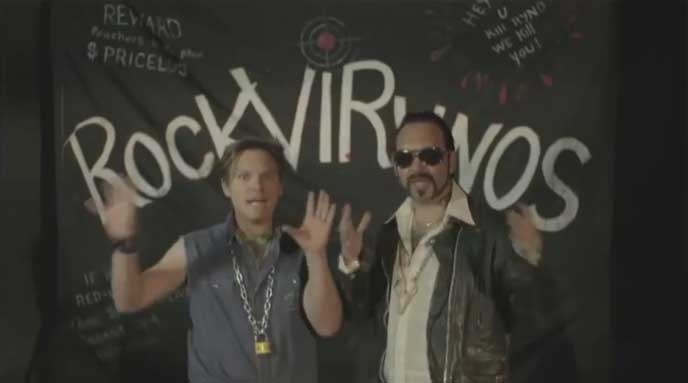 SAP: At one stage it felt that Afrikaans was a dying language but there seems to have been a major resurgence – have you noticed this?
Jon: For me I attribute it to Fokofpolisiekar. And in the film, some of the tension with Fokof was they thought I was poking fun at them but really this was an homage to them…Fokofpolisiekar started a cultural revolution which was so amazing to witness with our own eyes and I think that gave pride to people…you know Afrikaans people were embarrassed to sing in their language before? Even Arno Carstens is only now releasing his first Afrikaans album ever because of how [Afrikaans people] were made to feel about apartheid. But Fokof made it cool to sing in Afrikaans. I think the young kids that followed Fokof are proud to be Afrikaans and that's what we're seeing.
SAP: You did some crowd-funding for the movie through Indigogo – how did that go for you guys?
Jon: It was amazing, I mean it was a lot of work. I say to anyone who wants to do crowd funding is to make that your full time job for those 40 days that you are crowd funding. It's hectic and intense, you keep at it then you reach a saturation point and you think well now I've got to find a new market so I tried to find expats in Australia one week, and then I try and find UK expats and try and get that number to grow. It worked incrementally – some things worked amazingly and some things didn't. I think I could write a book just from those 40 days crowd funding, I learnt so much. It was great and more than that I have a family – I have a Stone Cold family that mail me everyday, who check up on me, who follow me while I've been at Cannes and are interested in my next film; who came to the premiers in Cape Town and Joburg, and that been amazing. The money was nothing, it was the family and their contacts that have made other things happen in the film.
SAP: Have you been to the Cannes Film Festival before?
Jon: No, I've been to the Lion Cannes but this is different. This has been so stressful – I spent the whole morning getting bumped. I went to the big hotels, I decided to try the Carlton, the Miramaxes and I got thrown out by most of the places but I made 2 really strong contacts so it was worth it…You have to have balls of steel.
SAP: Where did you shoot the movie. Where was it mainly shot?
Jon: All over. All the interiors were shot in my Moonlighting offices…and we shot Rock on the Daisies, we shot Op die Koppie, we shot on the road, we shot where bands are.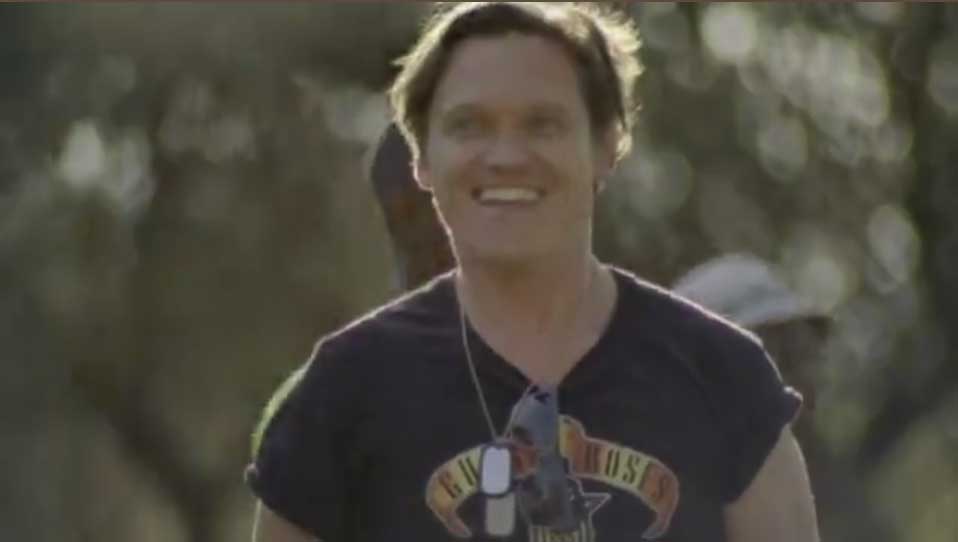 SAP: Karel, played by Rob van Vuuren, was funny – tell us more about him?
Jon: He is a very famous South African, he's a mega star, he's one of our best stand up comics, he's in movies. Yeah he's massive. The challenge for me was I like Rob and I'm friends with Rob but he is over the top, he pulls funny faces and can contort his body into any shape, he's very physical theatre and he's famous for being this over the top character.
He was in Corne and Twakkie – he was Twakkie so he's famous for that. This film was a challenge because I wanted him to play a cut-down version of himself and people said it's the best performance they've seen him do and he says it is. I don't know if that is true but you don't often see him play this character and he plays it so fucking well. In South Africa we like this slap stick stuff and I was trying at all costs to not touch it. Although we fall into it once or twice in the movie.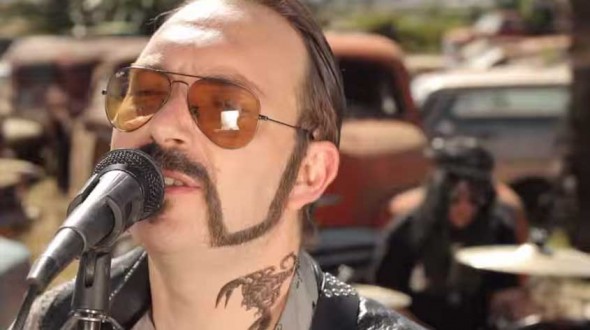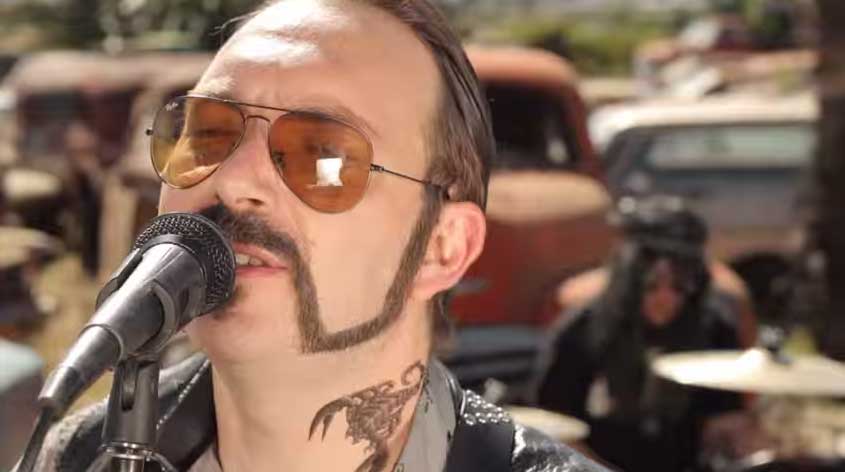 SAP: Stone Cold Jane Austen celebrates South African music in a way.
Jon: I think it is – it's a love letter to South African music for me and it's also really the truth about South African music. It's the ugly truth.
Watch Video Trailer – Stone Cold Jane Austen

More Info
http://www.stonecoldmovie.com/