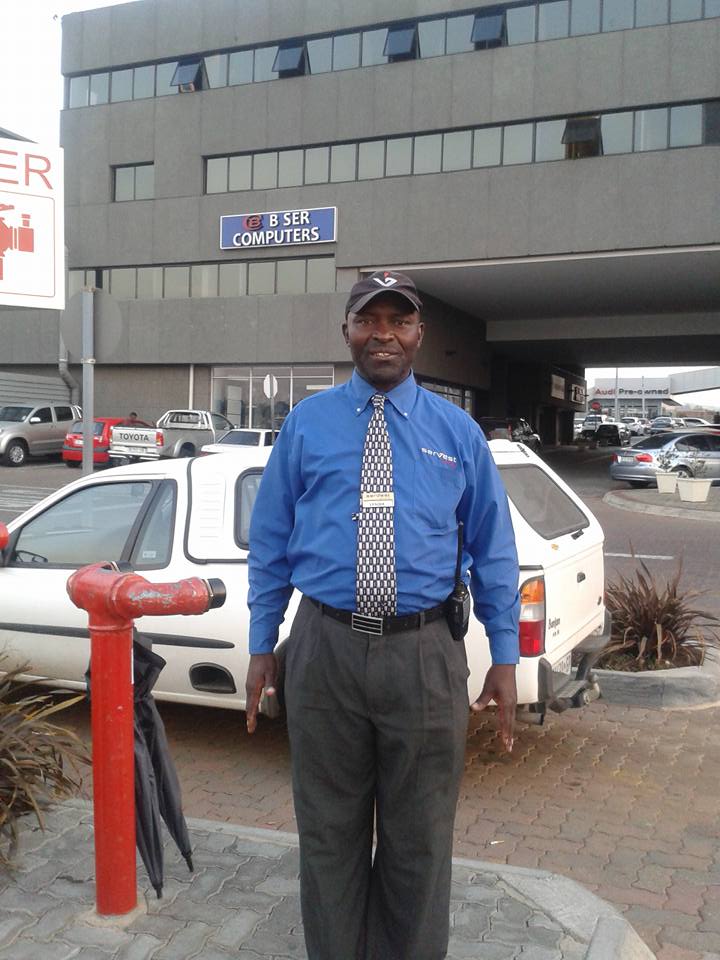 So there are LOTS of wonderful South Africans who do some pretty awesome things, many of which go unnoticed or which we have no time to thank the person for at the time.
Like when a Gauteng doctor takes the time to explain  – with a rare and kind compassion – that your husband may never wake up from his coma. Or when a teacher makes your child beam with pride for work that was not the best in the class, but which was his best. Or when a car slows down during busy traffic to let you in.
To all those people who you want to say thank you to…this is your chance. Every Friday we will publish Your Shout Out to the beautiful people that make this country, and our lives, so special. Thank you.
#1. Meet Lesiba – a security guard at the Virgin Active, Cresta, Johannesburg.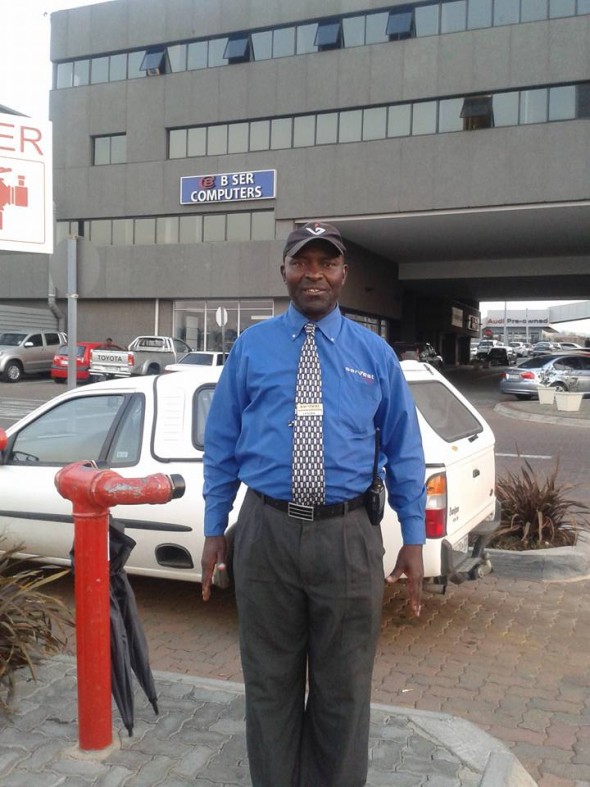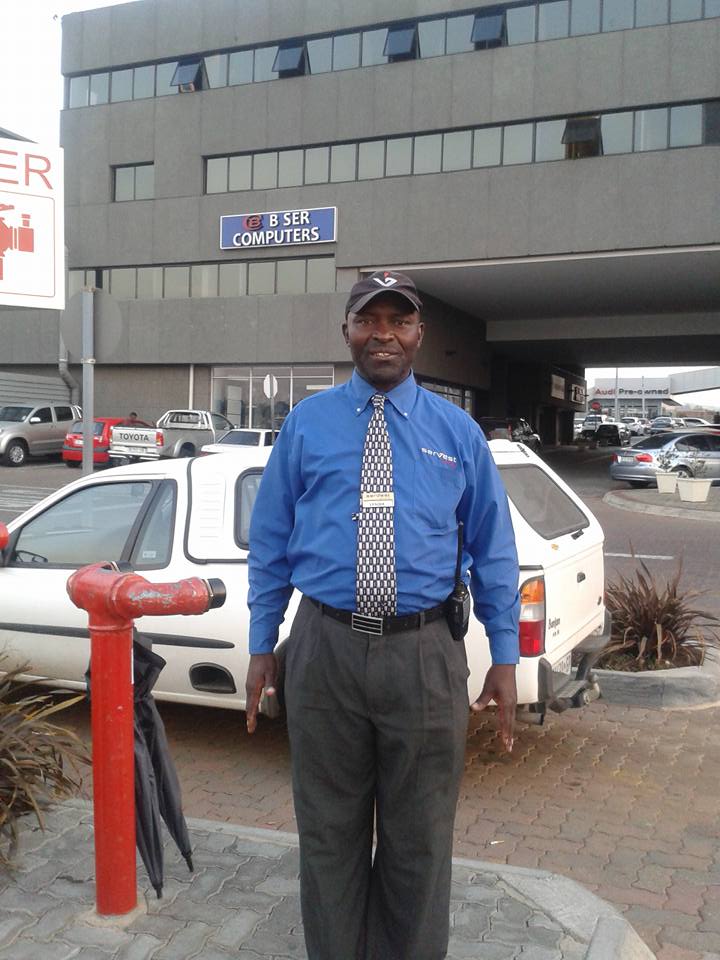 Nominated by Ashleigh Hayward from Joburg:
"Lesiba is the most cheerful and friendly person I have ever come across. He greets everyone who drives in or walks past with such enthusiasm. He is happy, always smiling and has a great sense of humour.
"Typically you will be greeted with somthing like 'Hello Lady, great day to gym today. Have a lovely day! A very good day to you.
"He inspires South Africa by being a ray of sunshine in the lives of all who come across him. He uses his friendliness and genuine concern to make others smile. He never gets tired of greeting or interacting with those people continuing with their daily routines.
"We need more cheerful, friendly and caring South Africans citizens like Lesiba!"
Do you have somebody you'd like to thank or who you think deserves a shout out, some recognition, for making South Africa and the world a better place? Please let us know by writing to
admin@sapeople.com
. Thanks!